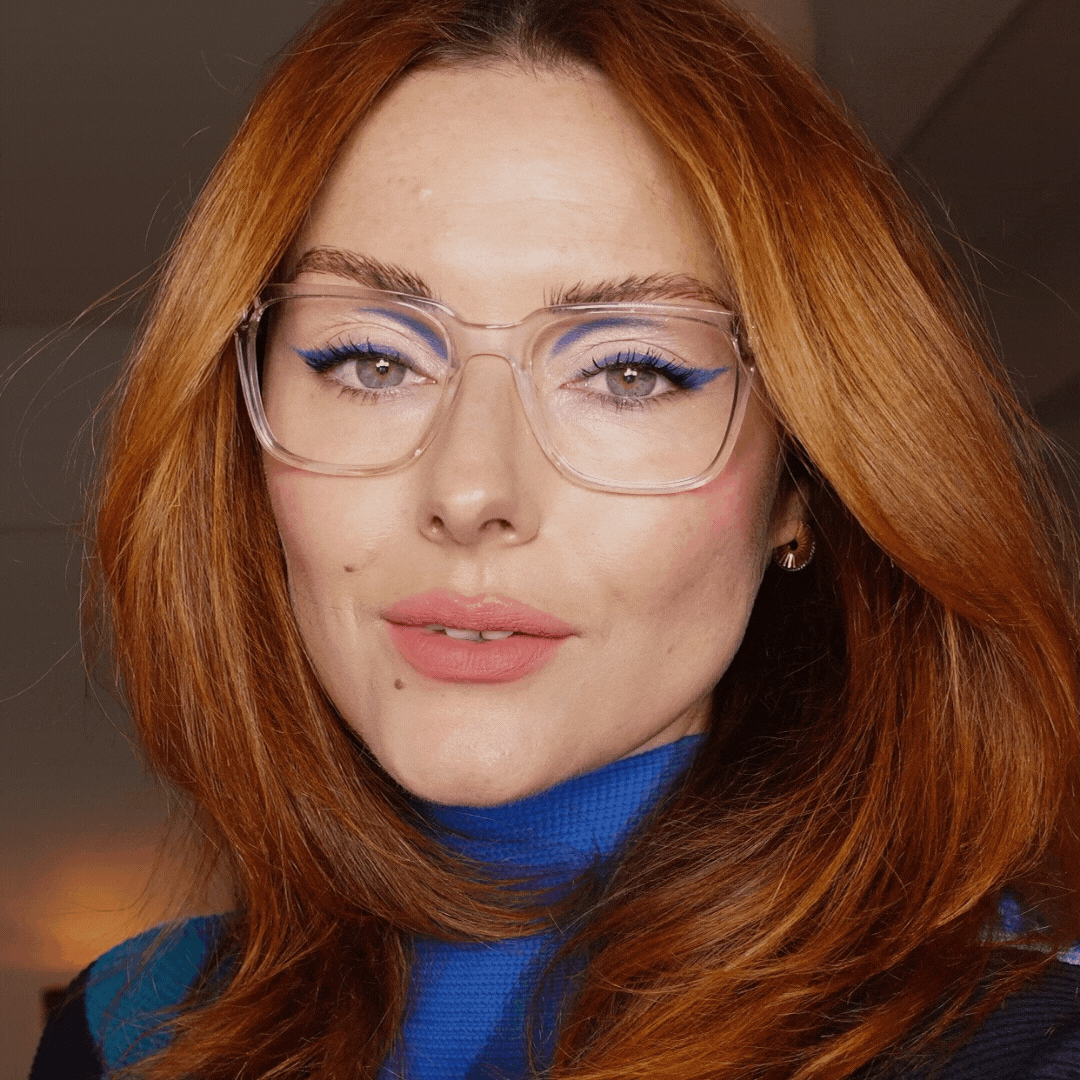 Surprise your eyes
Holiday looks by Katie Jane Hughes
We've partnered with the celebrity makeup artist (and ultra-expressive dresser) to share some of her most inspired looks for the holidays alongside her favorite Warby Parker frames.

Watch her tutorials
First up, Katie pairs Raider in Polished Gold with a bright, bright lip.
Raider
Available in multiple widths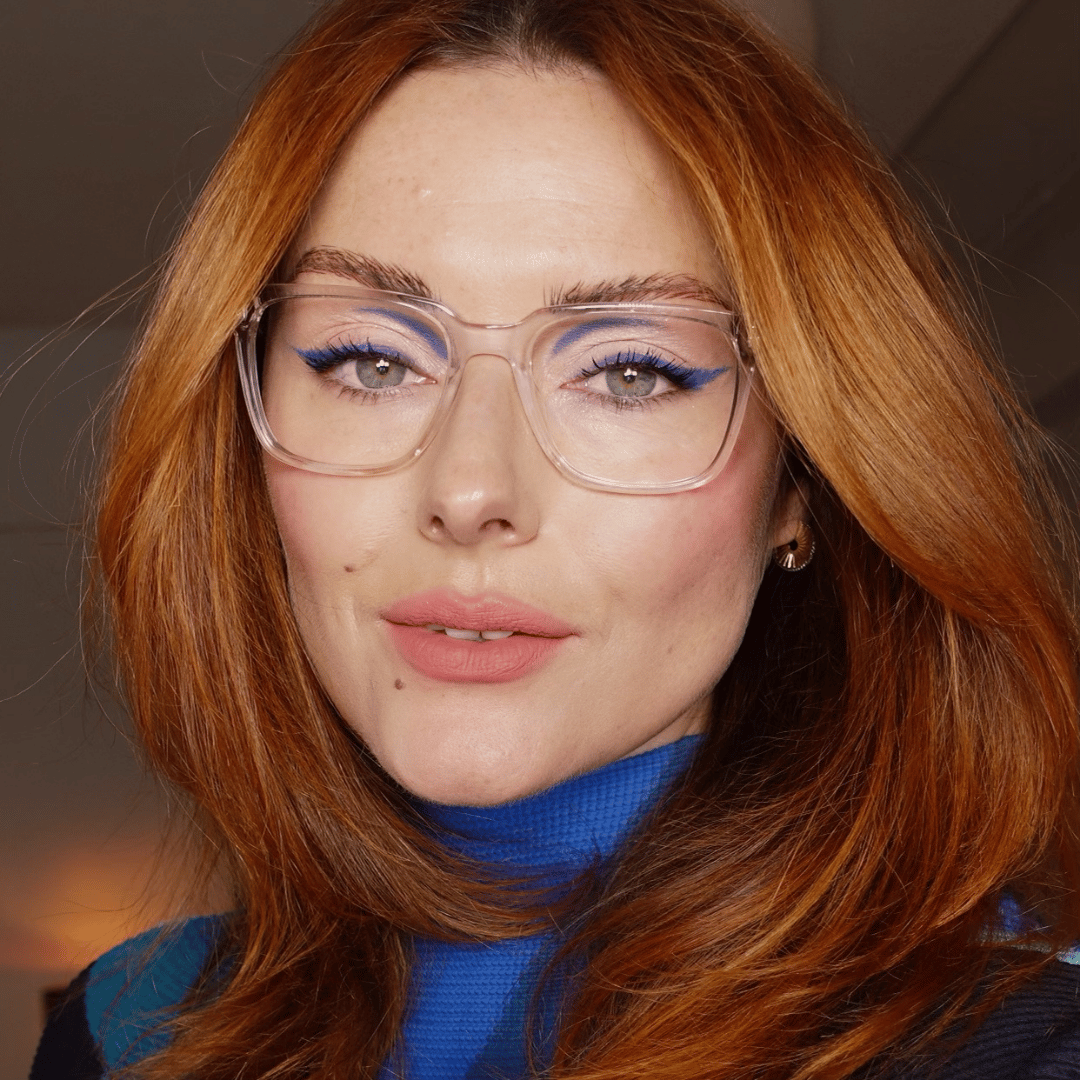 Chamberlain in Crystal lets Katie's blue liner stand all the way out.
Want style recommendations?
We offer frames in all sorts of colors, shapes, and fits. Take our style quiz to find your perfect pair—then try 5 frames at home for free!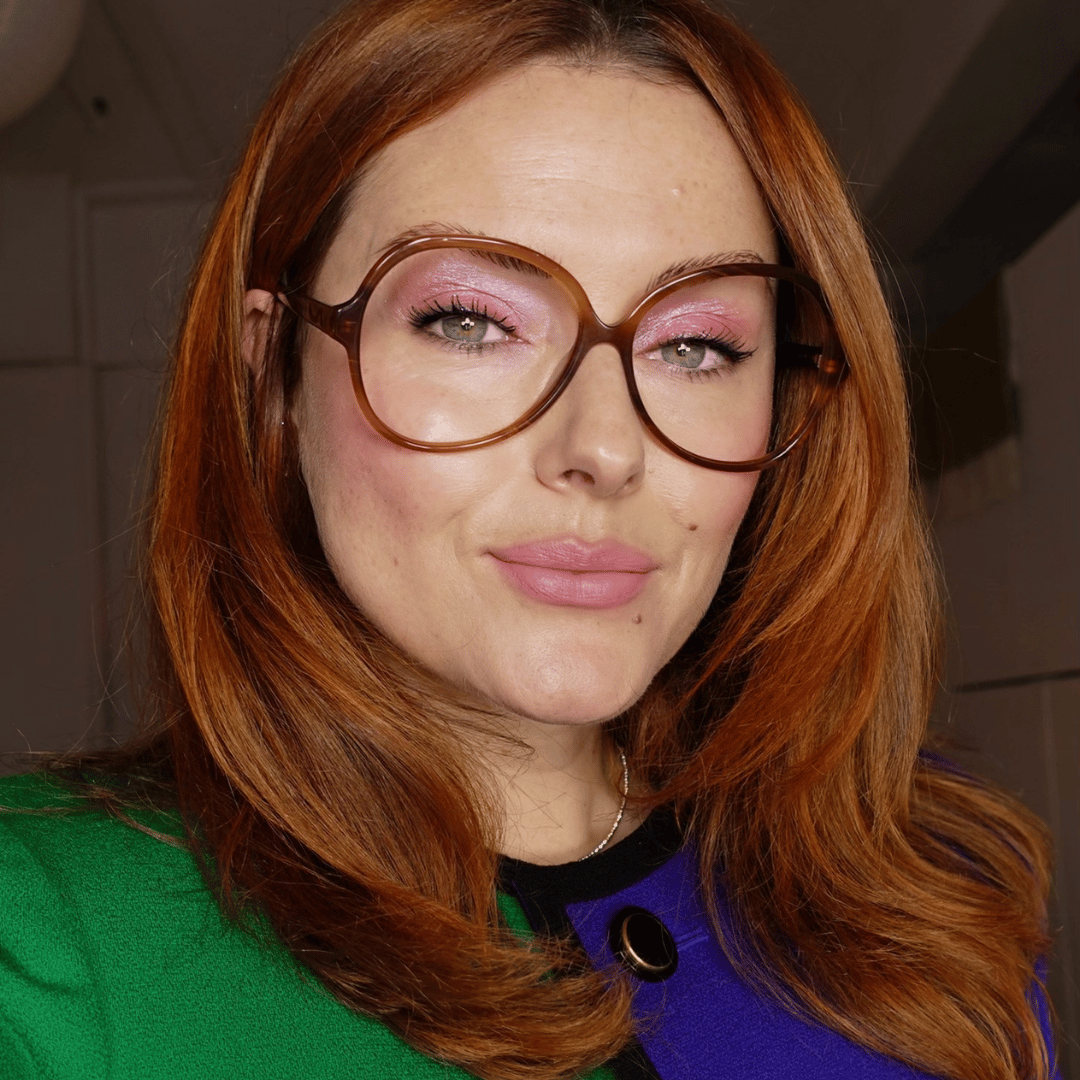 If you'd prefer Karina in Striped Affogato but as eyeglasses
like Katie here, just chat us.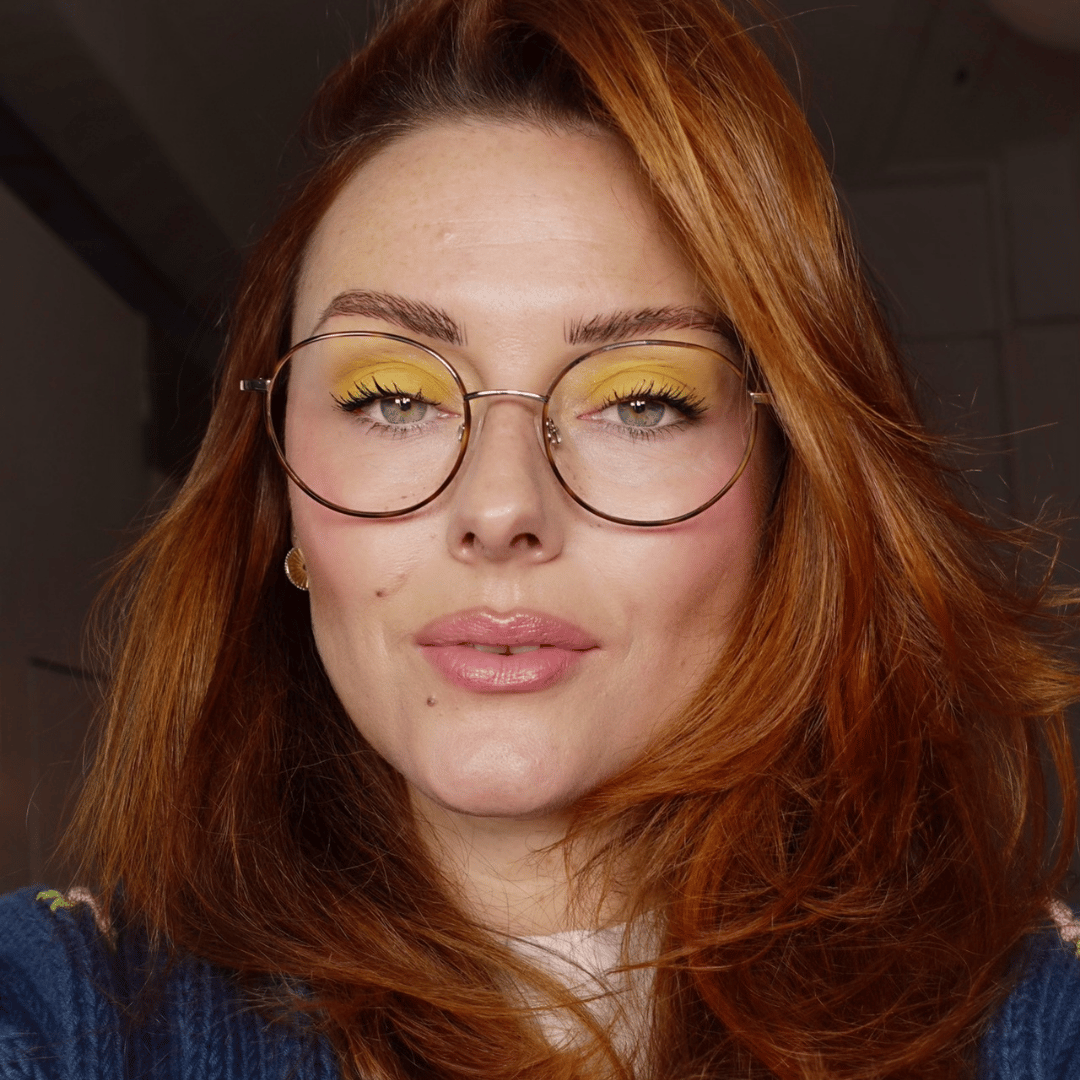 Katie pairs Duncan in Oak Barrel with Riesling with subtle lips and yellow lids.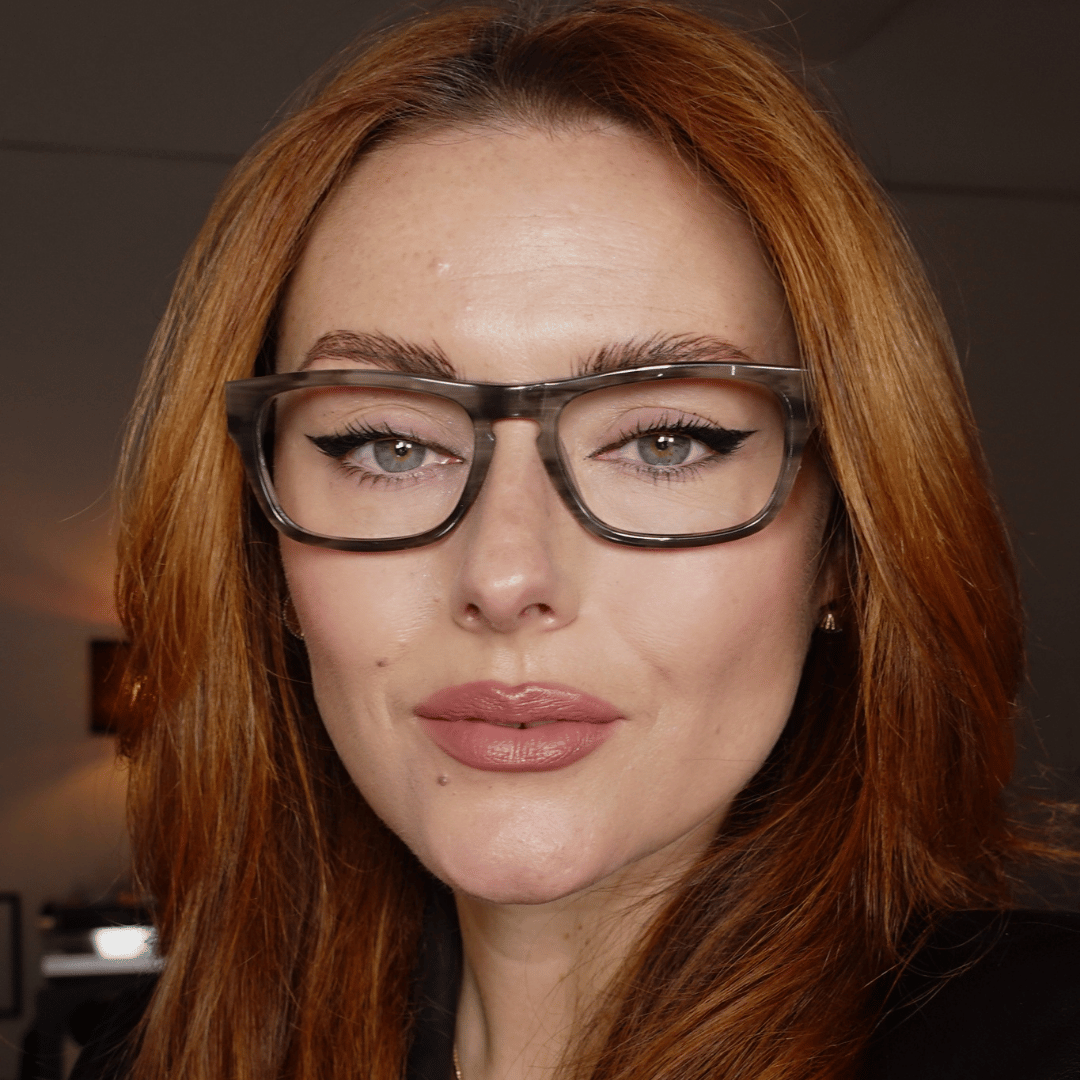 Add a geometric cat-eye to a classic like Roosevelt in Greystone
and it's nothing but novel.
Roosevelt
Oh, there's more. From aviators in stainless steel to cat-eyes in acetate, we have something to suit everyone's style.