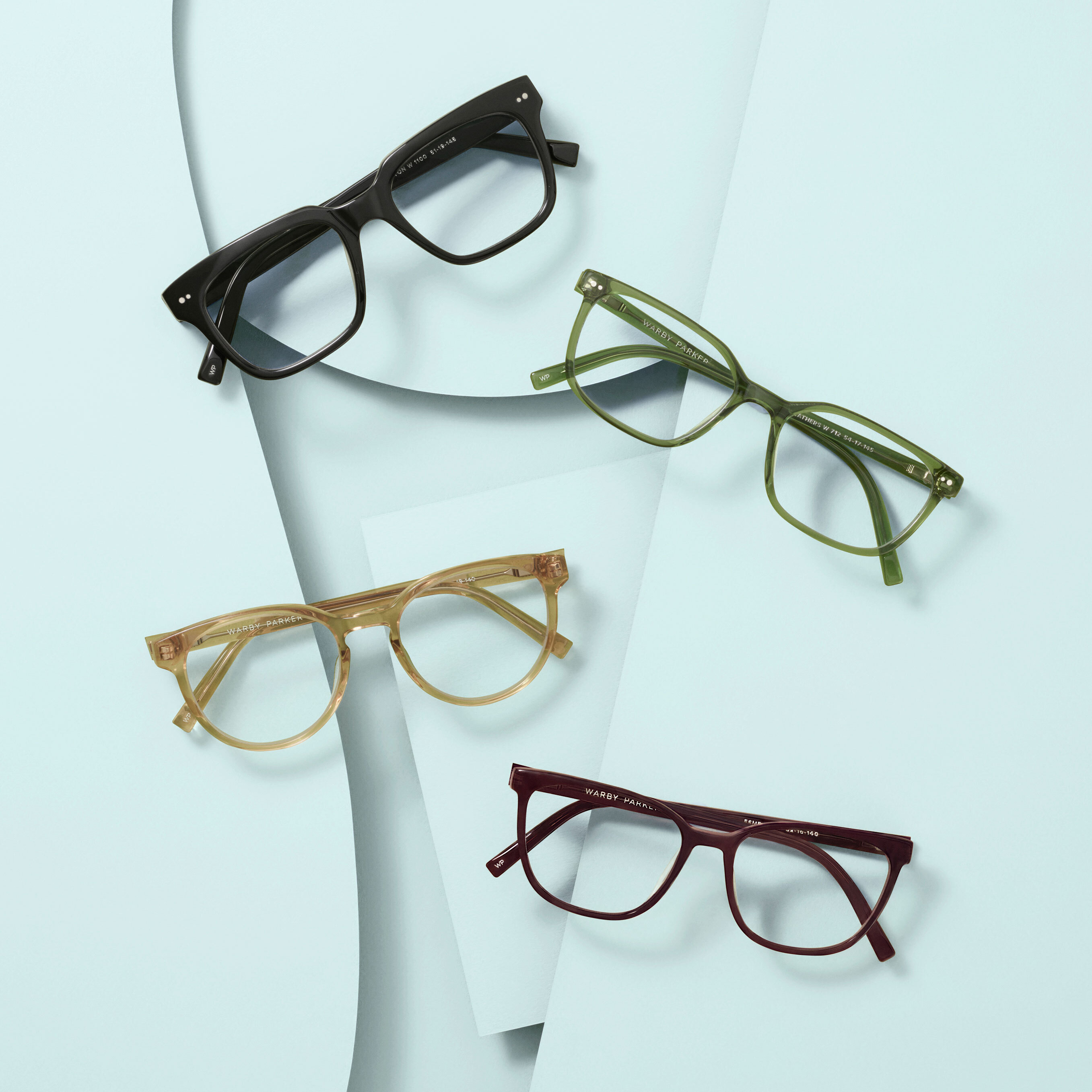 Lenses for looking at screens
Blue light glasses
If screen time is affecting your sleep, blue-light-filtering lenses may help. They filter more blue light than our standard polycarbonate or high-index options. Add them to any frame, with or without a prescription, for $50.
Shop some of our most popular blue light styles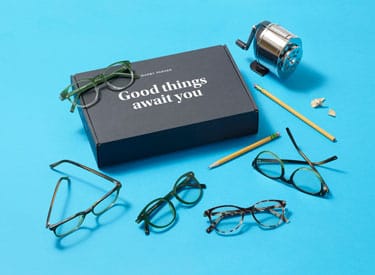 Dinah in Soapstone with Riesling
Carmen in Tortoise with Polished Gold
Looking for the perfect pair?
Answer a few quick questions,
and we'll recommend frames
to try for free.
Use your FSA or HSA dollars for prescription glasses with blue-light-filtering lenses.
Screen time disrupting your sleep?
Add blue-light-filtering lenses to any optical frame (with or without a prescription).

All our eyeglasses come standard with scratch-resistant, anti-reflective lenses that block 100% of
UV rays. Learn about our lens offerings here.