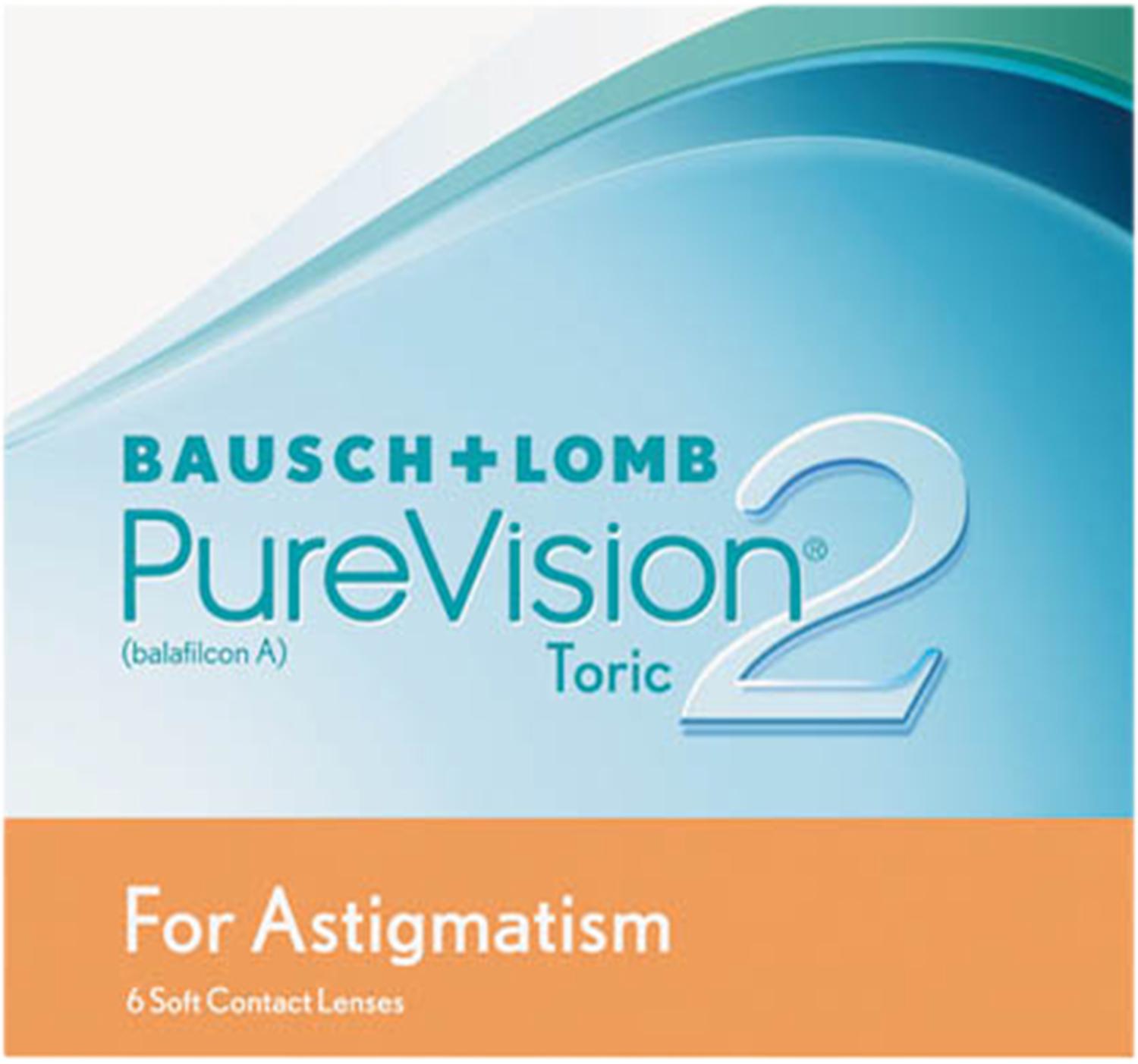 PureVision 2 for Astigmatism (6 pack)
$55.25 $65.00 per box of 6 monthly lenses
Why buy contacts at Warby Parker?
15% off your first order of contacts

FSA, HSA, and insurance accepted

Free returns or exchanges
Description
With PureVision 2 for Astigmatism lenses, your vision stays crisp and focused. Auto-Align technology stabilizes each lens on the eye to minimize blur, whether you're active or at rest.
Materials
balafilcon A lens material

36% water content

91 Dk/t oxygen permeability