Color has the ability to transcend and uplift. And no one knows this better than Entireworld, a Los Angeles-based brand that injects pure, exuberant color into "the stuff we live in." For our collaboration, Entireworld reached deep into their catalog of monochromatic colorways and brightened up our Hatcher frame in four vibrant hues.
"Summer 2021" by Olamide Ogunade @olamideogunade; featuring Hatcher in Oxblood and Entireworld's Short Sleeve Sweatshirt and Sweatshorts.
About the artwork
To help bring our campaign to life, we worked with four different artists to produce an original piece of art for every frame in the collection. Hailing from all around the globe, each artist's photorealistic portrait depicts a colorful, summery scene through the lens of their own creativity and perspective.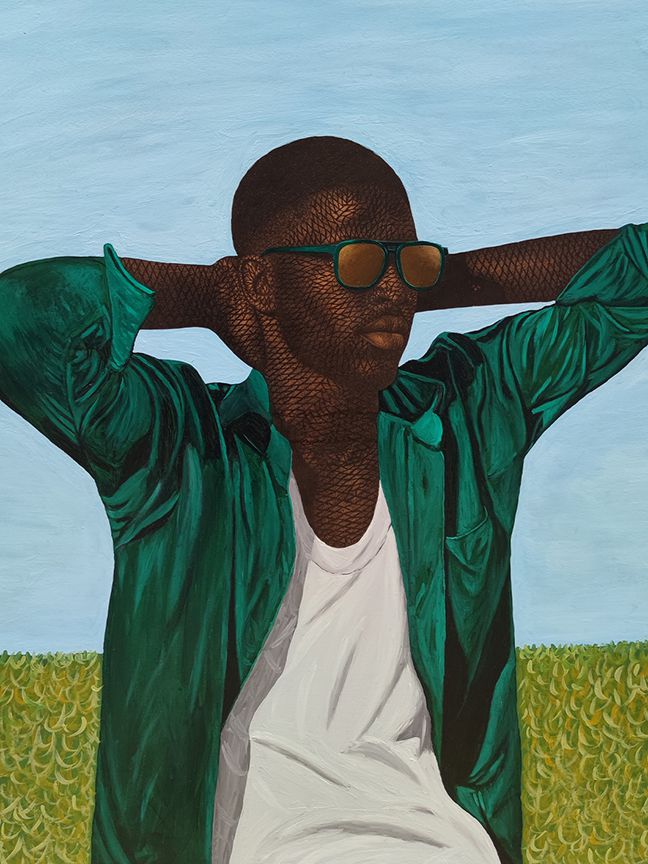 "Summer 2021" by Tosin Kalejaye @kalejayetosin; featuring Hatcher in Jade and Entireworld's Chore Jacket.
"Summer 2021" by Brooke Fierce Bronner @brookefiercebronner; featuring Hatcher in Midnight and Entireworld's Block Print Dress.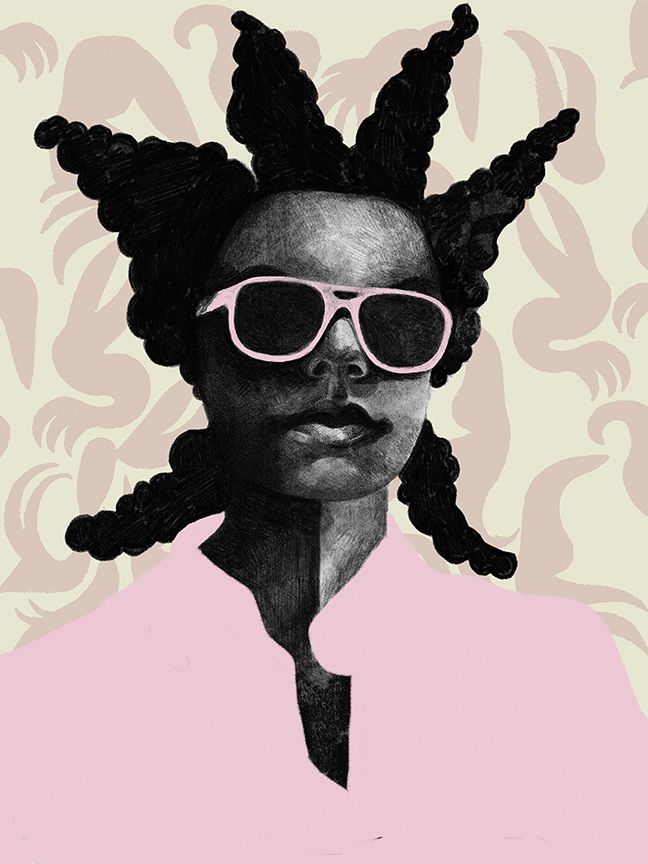 "Summer 2021" by Diana Ejaita @dianaejaita; featuring Hatcher in Blossom Pink and Entireworld's Giant Shirt.
In celebration of the collaboration
We're making a donation to the Equal Justice Initiative, a nonprofit organization committed to ending mass incarceration and excessive punishment in the United States, challenging racial and economic injustice, and protecting basic human rights for the most vulnerable people in American society
And as always, for every pair of glasses or sunglasses purchased, a pair of glasses is distributed to someone in need.