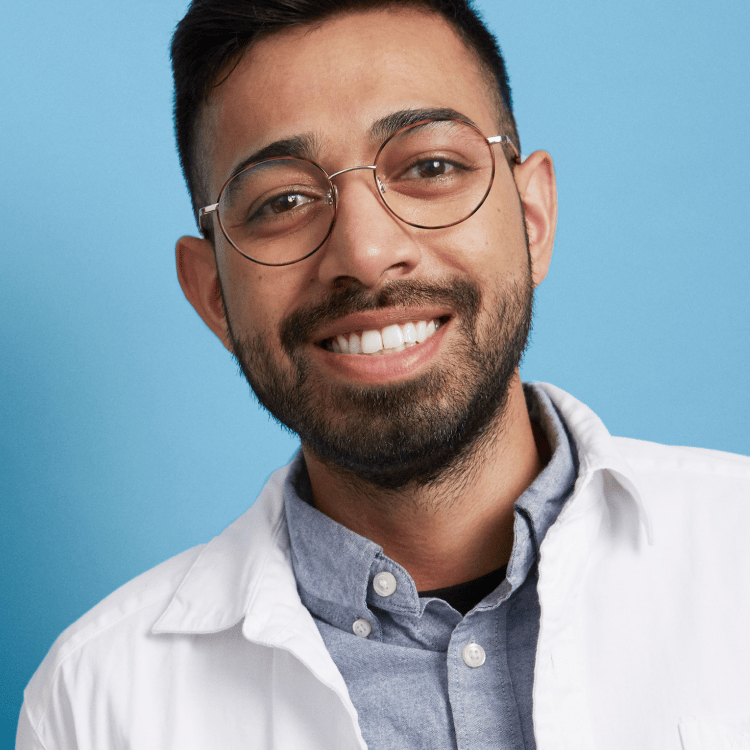 The doctor will see you now
We only employ top-notch optometrists to perform the eye exams at our stores. Read on, and you'll get to know one of them before your next appointment.
Education
Illinois College of Optometry,
class of 2018
Location
Warby Parker Armitage Ave.
Favorite Frame
Halton in Nutmeg Crystal with Riesling
Halton
Fun Fact
Born in California and raised in Toronto, Dr. Sidhu is a dual citizen of the US and Canada!
Ready to meet an
optometrist IRL?
P.S. If you like to wear comfortable, breathable, and affordable contacts, ask your doctor about our daily lens brand, Scout.