If you're like us, you'll want to wear these frames everywhere: on a boat or in a moat; at a club or in the tub. (Maybe not in the tub.) But basically everywhere else. We really love these frames.
Starting at $95, including prescription lenses
---
Wilkie
Eastern Bluebird Fade
There's no reason to mess with a good thing. Wilkie is our version of a never-fail frame, with a sloped rectangular eyeframe that flatters any face.
Percey
Striped Sassafras
A trim update of an old stalwart, Percey is a bookish, modern classic.

Anders
Crystal
With a generously rounded browline and flattering medium fit, Anders is a surefire crowd-pleaser.
Topper
River Stone Blue Fade
Can't decide between square and round lenses? Topper has both—a circular shape inflected with a few dashing angles.
---
Want to try before you buy?
Easy! Choose five frames, and we'll ship them to you for free. Just hit "Try at home for free" to put a pair in your box.
Learn more
Crane
Jet Black
Those who like their frames angular will take to Crane, an ultra-wearable classic with a slim, rectangular profile. The slightly oversized silhouette makes it all the more memorable.
Burke
Tennessee Whiskey
Burke's keyhole bridge and straight browline are distinctly debonair.
Chelsea
Grapefruit Soda
Chelsea's round lenses and sloping angles set a stylish tone.
---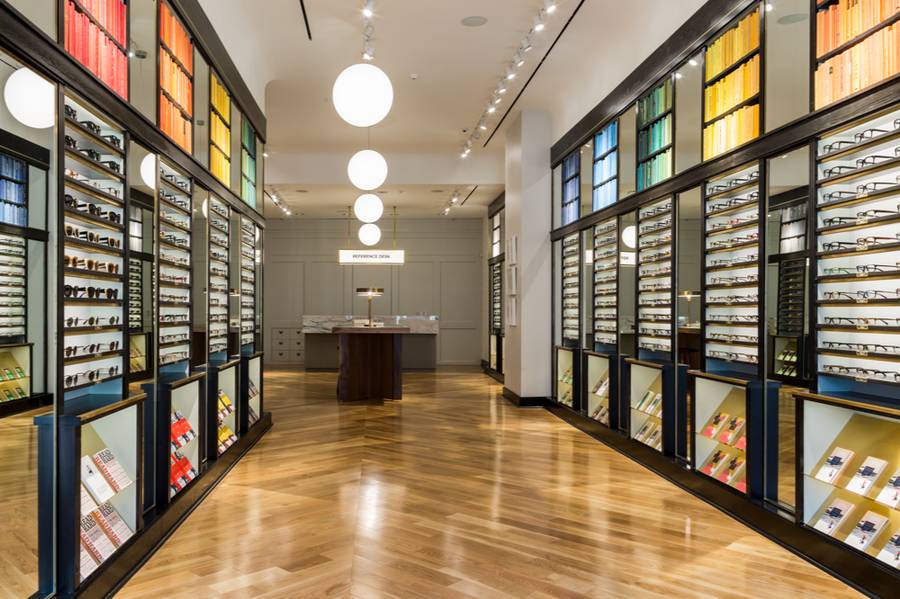 Try on all our frames in person
We've got stores and showrooms all around. Come on by! Our advisors are ready to help you pick out the perfect frame.
Find a location