If you're like us, you'll want to wear these frames everywhere: on a boat or in a moat; at a club or in the tub. (Maybe not in the tub.) But basically everywhere else. We really love these frames.
Starting at $95, including prescription lenses
---
Wilkie
Eastern Bluebird Fade
There's no reason to mess with a good thing. Wilkie is our version of a never-fail frame, with a sloped rectangular eyeframe that flatters any face.
Percey
Striped Sassafras
A trim update of an old stalwart, Percey is a bookish, modern classic.

Anders
Crystal
With a generously rounded browline and flattering medium fit, Anders is a surefire crowd-pleaser.
Topper
River Stone Blue Fade
Can't decide between square and round lenses? Topper has both—a circular shape inflected with a few dashing angles.
---
Want to try before you buy?
We'll ship you 5 pairs for free. Even easier? Take a handy quiz to find the best frames for you.
Take a quiz
Crane
Jet Black
Those who like their frames angular will take to Crane, an ultra-wearable classic with a slim, rectangular profile. The slightly oversized silhouette makes it all the more memorable.
Burke
Tennessee Whiskey
Burke's keyhole bridge and straight browline are distinctly debonair.
---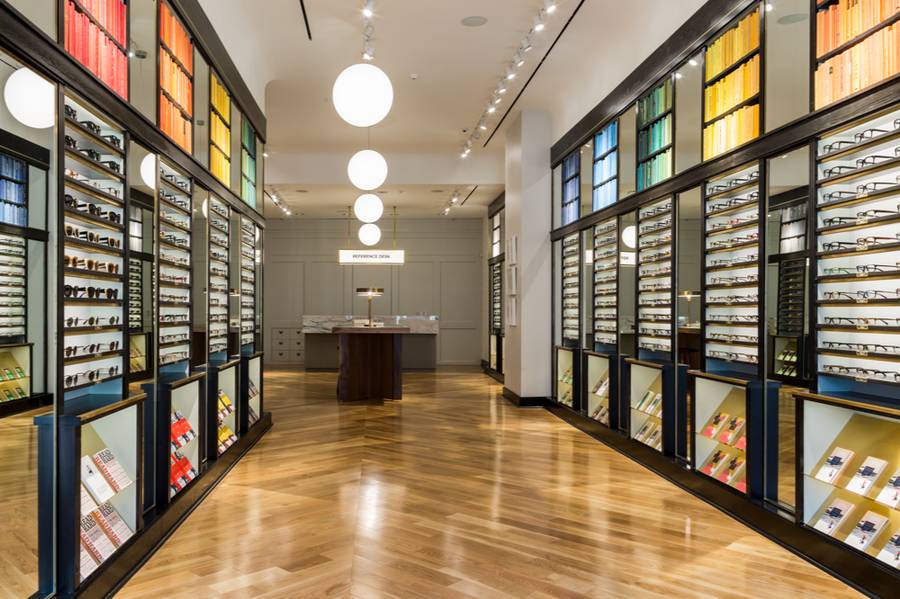 Try on all our frames in person
We've got stores and showrooms all around. Come on by! Our advisors are ready to help you pick out the perfect frame.
Find a location