Select 5 frames to test out for 5 days and we'll ship them to you—for free!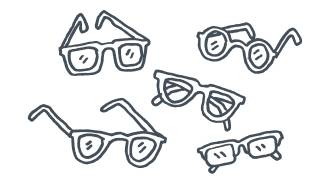 Pick 5 frames
We'll mail them to you for free. Try them out for 5 days and see which ones you like.
Buy at any time
Make it your own by purchasing online and we'll send you a fresh new pair.
Return your frames
Once your 5 days are up, place your box in the mail with the prepaid return label. Done!
Pick and choose your 5 frames below
Start by selecting your style and fit
Staff Picks
What we're wearing at the office and beyond
Classic
Timeless silhouettes in colors that flatter and compliment
Bold
Statement-making shapes and head-turning hues
Need help? Take a quiz!
Answer 5 quick questions and we'll suggest some great-looking glasses to fill your Home Try-On.
Start the quiz
Shop all Home Try-On frames