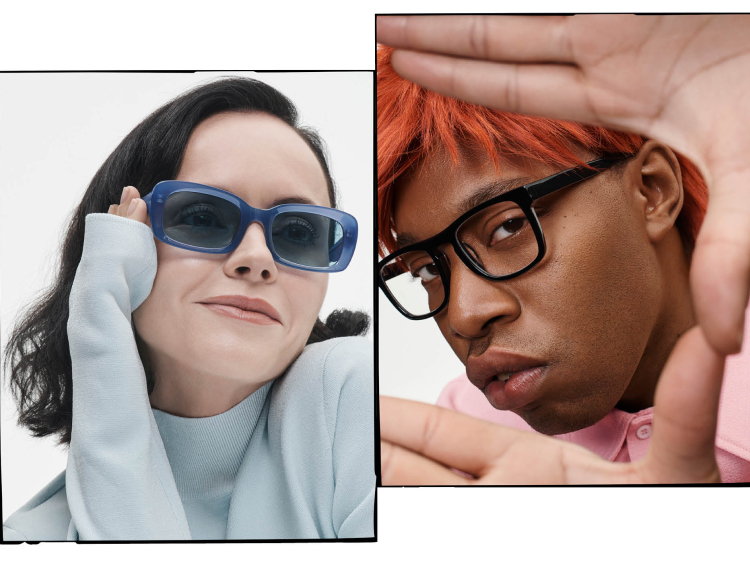 Welcome to Warby Parker
Buying eyewear should leave you happy and good-looking, with money in your pocket. Glasses, sunglasses, contacts, eye exams—we've got your eyes covered.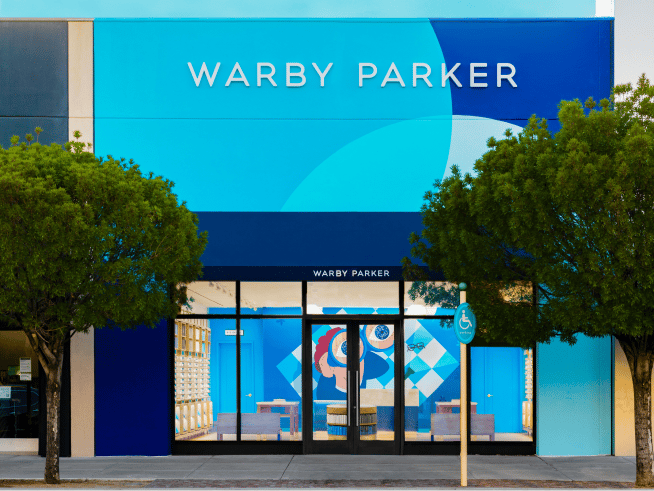 What's in store
Our expert advisors and opticians are at the ready to help you find the perfect frames and answer any questions, big or small.

Many locations also offer eye exams with seasoned, patient-focused optometrists. We're a one-stop shop for stellar vision care.
Eye exams

For a full eye health check and a fresh glasses or contacts prescription, meet with an optometrist for a comprehensive eye exam. Ask an advisor if they're available at your store.1

Virtual Vision Test

If you're eligible, you might also be able to renew your expired prescription from home using our Virtual Vision Test app. All you need is an iPhone 6s or above!2
Whatever your eyes require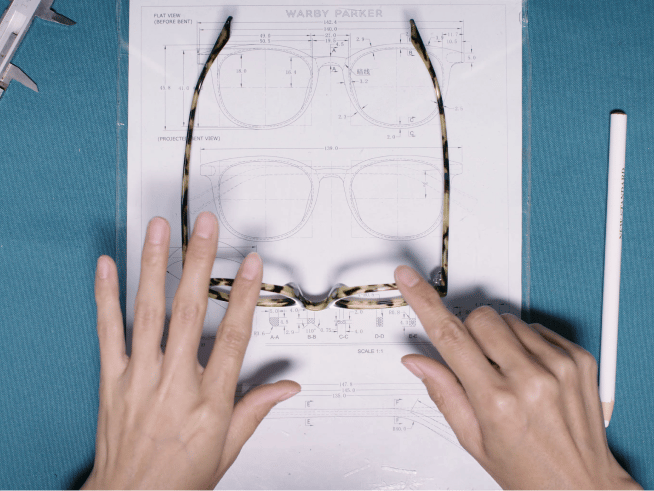 How our glasses are made
Every Warby Parker frame is designed in-house and assembled by hand. From custom cellulose acetate to ultra-lightweight titanium, we use nothing but premium materials, and our impact-resistant lenses come with anti-reflective and scratch-resistant coatings.

We've captured the whole process for curious eyes.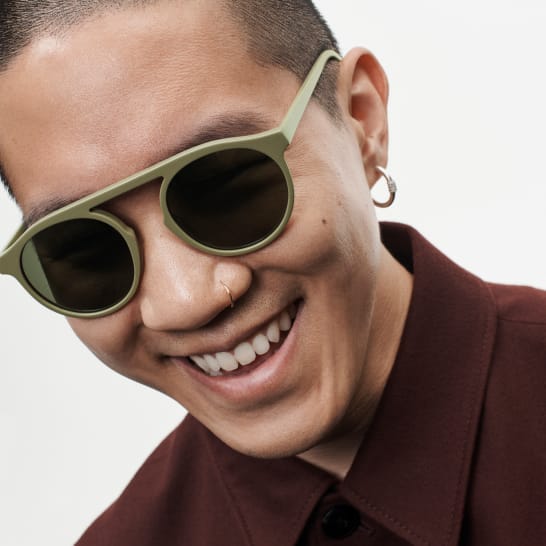 Frames for every face

Lots of our customer-favorite frames come in a range of sizes—from extra narrow to extra wide—to fit more faces than ever.

Low Bridge Fit

Low Bridge Fit frames are crafted for those with low nose bridges, wide faces, and/or high cheekbones. And they're available in some of our favorite styles.

Warby Parker for Kids

We've resized a collection of grown-up frames to fit smaller folks, and they're only available in stores. Tell your friends who have kids and your kids who have friends.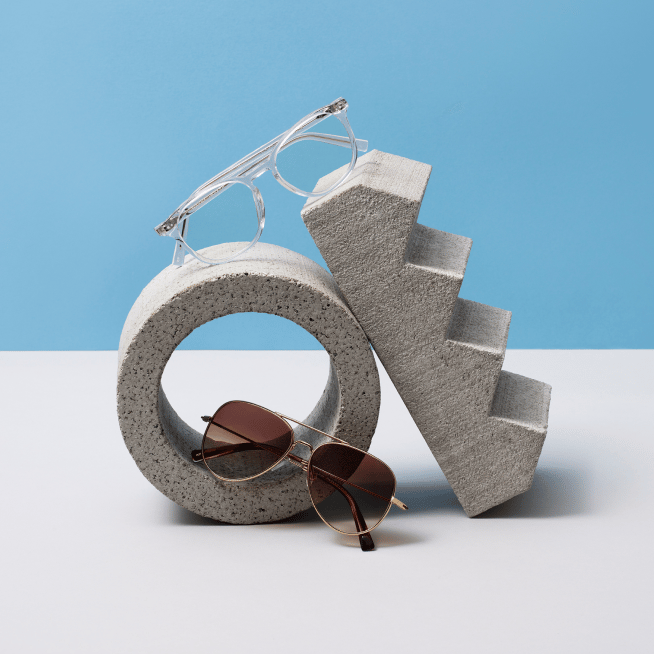 All about our lenses
Whether you're shopping for glasses or sunglasses, we have just about every lens option you could ask for. We offer prescription sunglasses, progressives, and an assortment of add-on lenses, including light-responsive, blue-light-filtering, and anti-fatigue lenses. Our advisors can walk you through all your options.

P.S. If you spot a pair of sunglasses that you'd like to order as eyeglasses (or vice versa), we can absolutely make that happen. Just ask!

UnitedHealthcare®

Do you have UnitedHealthcare® vision insurance (or a plan with access to Spectera Eyecare Networks)? You might be eligible for new prescription glasses or sunglasses for just the cost of your copay, which is normally $25 or less.3 Your benefits could work towards contacts, too.

Out-of-network benefits

If your vision insurance plan includes out-of-network benefits (most do!), you may be able to use them with us and apply for full or partial reimbursement of your purchase. It's quick and easy to do—and we can help.

FSAs and HSAs

Got a flexible spending account (FSA) or health spending account (HSA)? Very good news: You can put those dollars to use on prescription eyewear, eye exams, and contacts.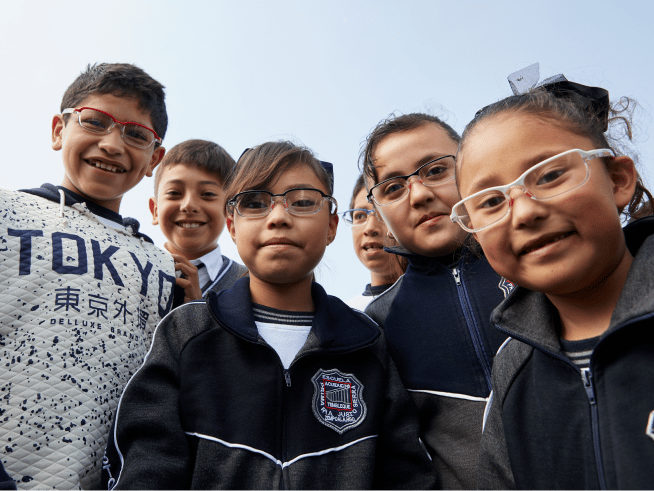 Buy a Pair, Give a Pair
For every pair of glasses or sunglasses purchased, a pair of glasses is distributed to someone in need.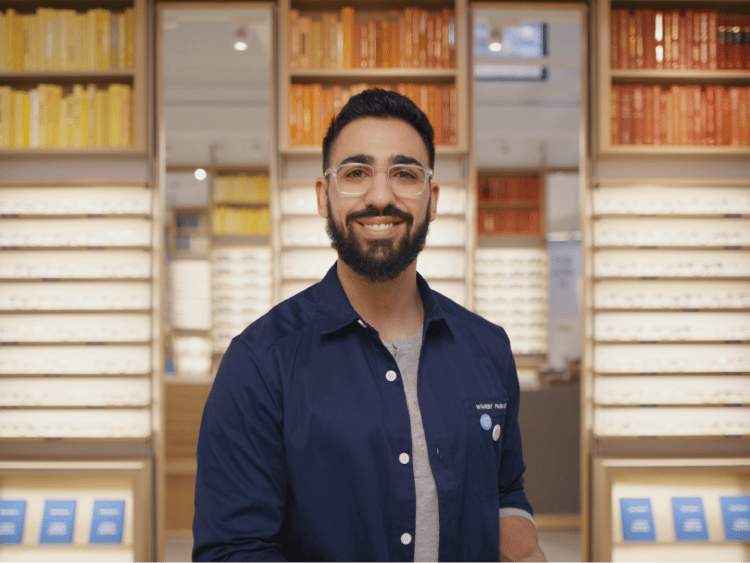 By the way, we're hiring!
Ever thought about working in one of our stores? We'd love to meet.

1 In some areas, exams are provided by independent optometrists.
2 Virtual Vision Test is not a comprehensive eye health exam and it isn't meant to replace visits to your eye doctor. It's important to get your eye health examined periodically even if you aren't experiencing any vision problems, so please follow the advice of your doctor. Good to keep those peepers in check.
3 This is the amount owed by most UnitedHealthcare members whose plans are eligible to be used at Warby Parker. Most UnitedHealthcare Medicare Advantage members can expect to pay $50 or less.