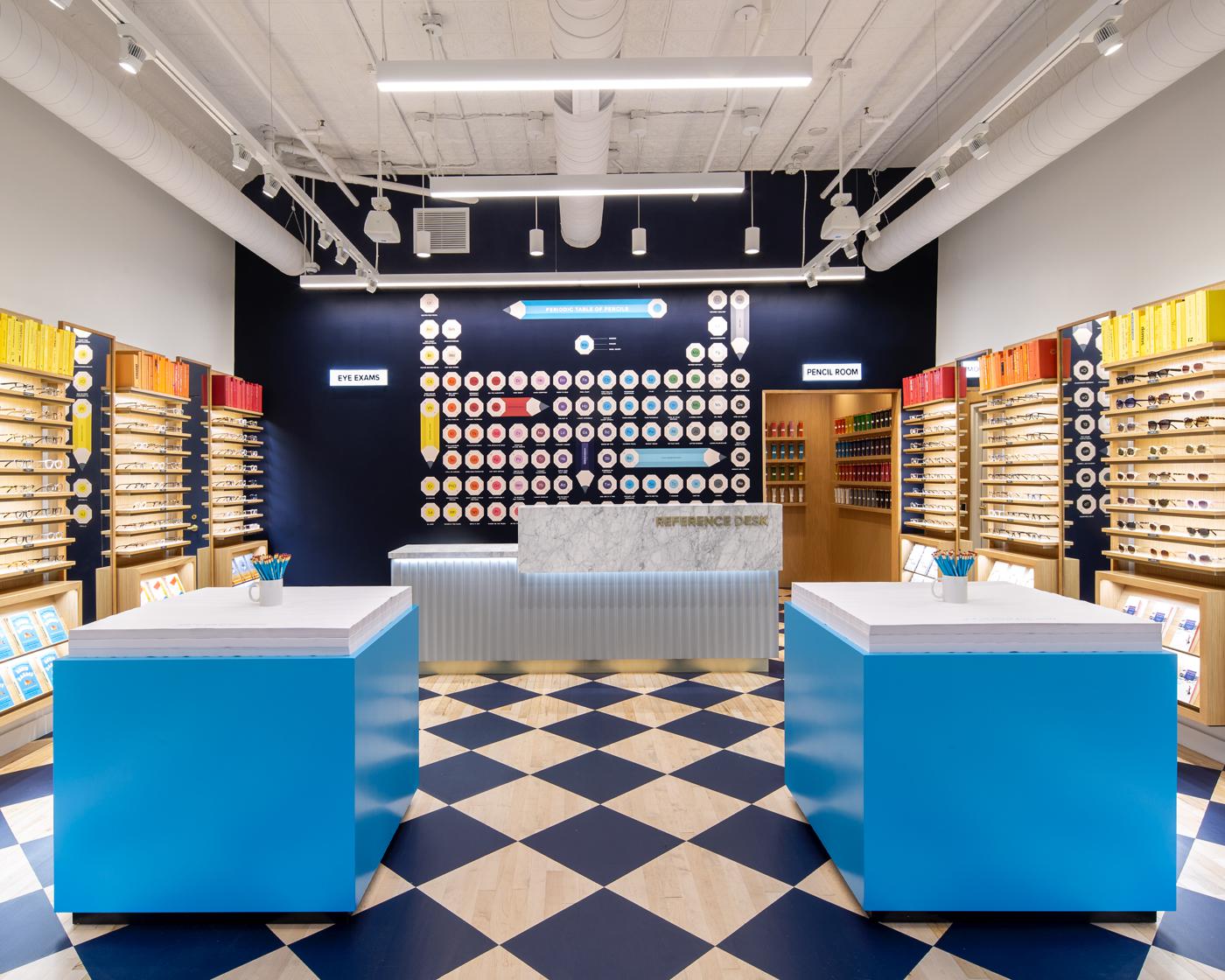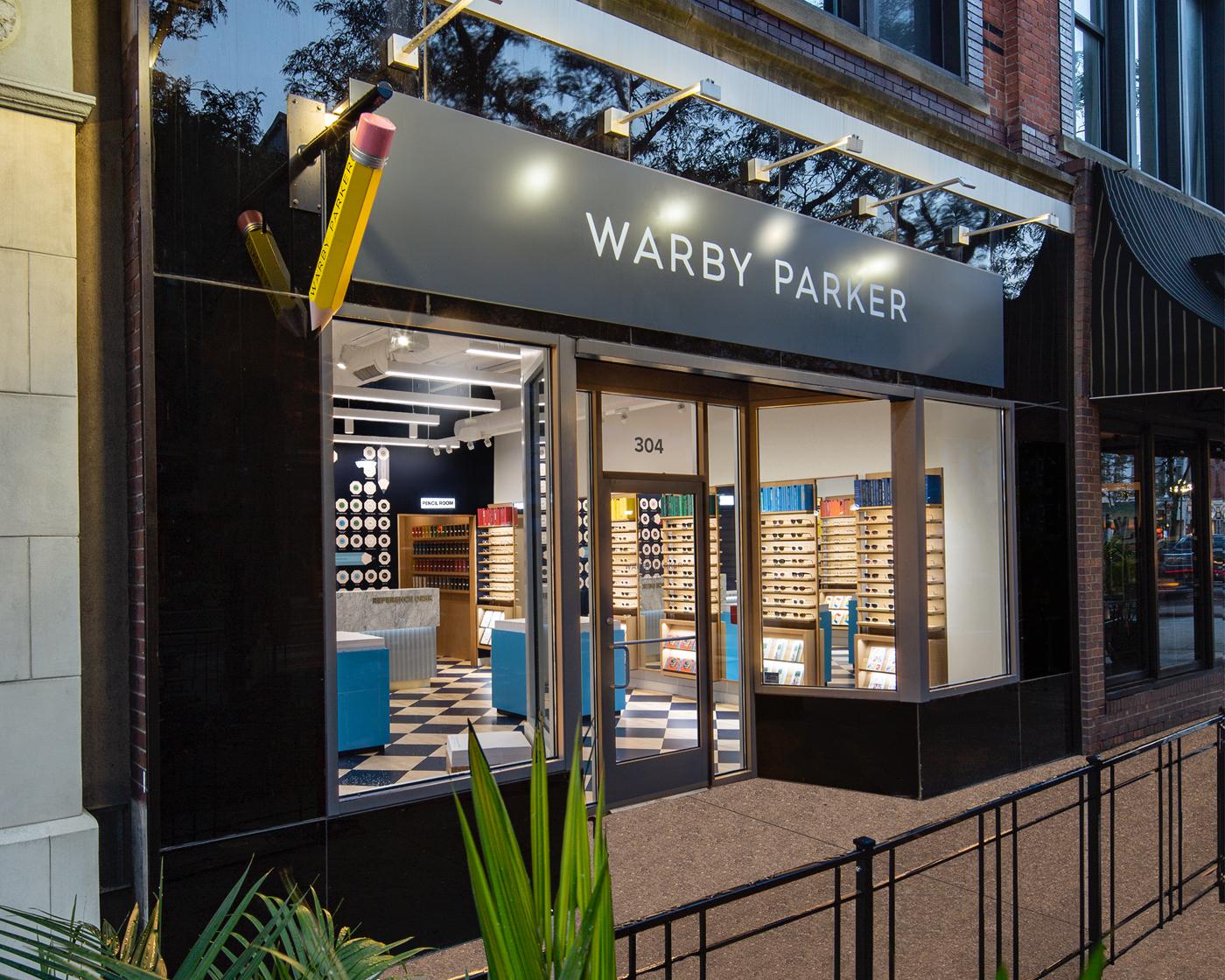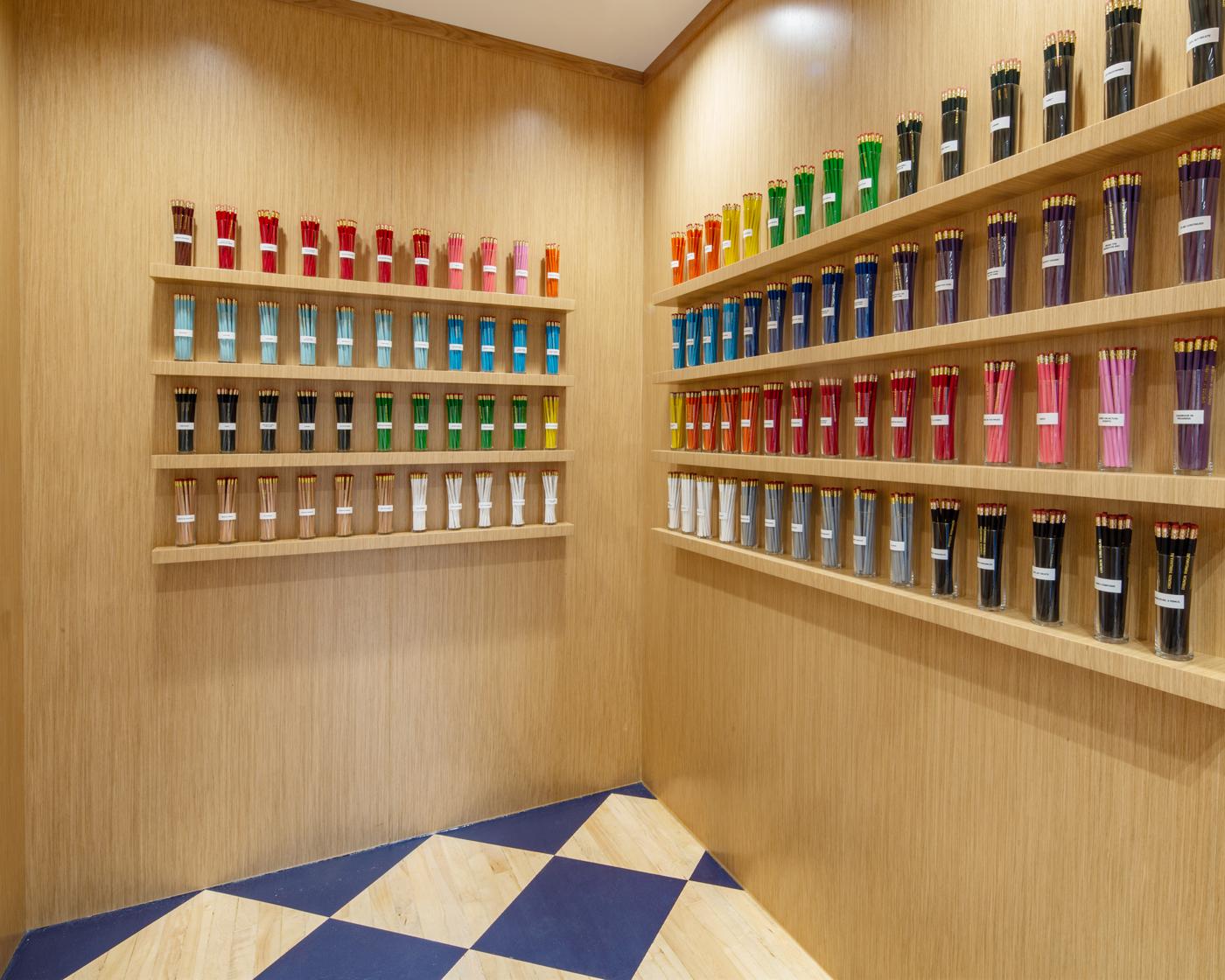 We're open, and eye exams are available! Due to limited capacity and enhanced safety measures, expect a wait. Please wear a face covering.
Warby Parker Pencil Room
The Warby Parker Pencil Room is actually *two* rooms: one filled with a rainbow of over a hundred pencils (which we designed specially with our friends at CW Pencil Enterprise), and another (larger) one in which you'll find glasses, sunglasses, and pencil-flavored artwork decorating the walls. Pencils are four for $2, and all proceeds go to our nonprofit neighbors 826michigan.