Cambridge
---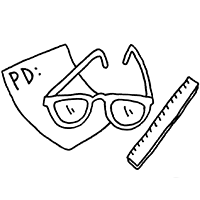 Measurements and adjustments
We can take any optical measurements needed to complete your order, and if your frames don't fit perfectly on arrival, an optician is available for adjustments.
Returns and exchanges
We have a 30-day, no-questions-asked policy for returning and exchanging our eyewear. Whether you purchased online or in-store, we can help you out.
About Cambridge
---
Tucked inside our Cambridge store is the Warby Parker Pencil Room: a little alcove full of writing utensils designed with our friends at CW Pencil Enterprise. (All pencil sale proceeds go to 826 Boston, a nonprofit that helps students aged 6–18 find their inner authors and sharpen their writing skills.) You will also find glasses, sunglasses, books...all that good stuff.
Shop our frames
Other nearby locations
---
See all locations