Atherton Mill
---
Opticians are on hand to help fit and adjust your Warby Parker frames. Next-day service is available for some optical prescriptions; ask a retail advisor if your order is eligible.
---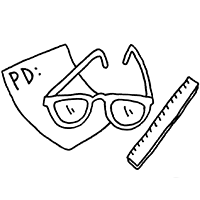 Optical services
We can take any optical measurements needed to complete your order, and if your frames don't fit perfectly on arrival, an optician is available for adjustments.
Returns and exchanges
We have a 30-day, no-questions-asked policy for returning and exchanging our eyewear. Whether you purchased online or in-store, we can help you out.
About Atherton Mill
---
Our first store in Charlotte features bright original artwork by Cyprus-based illustrator Anna Kövecses.
Shop our frames
---
See all locations