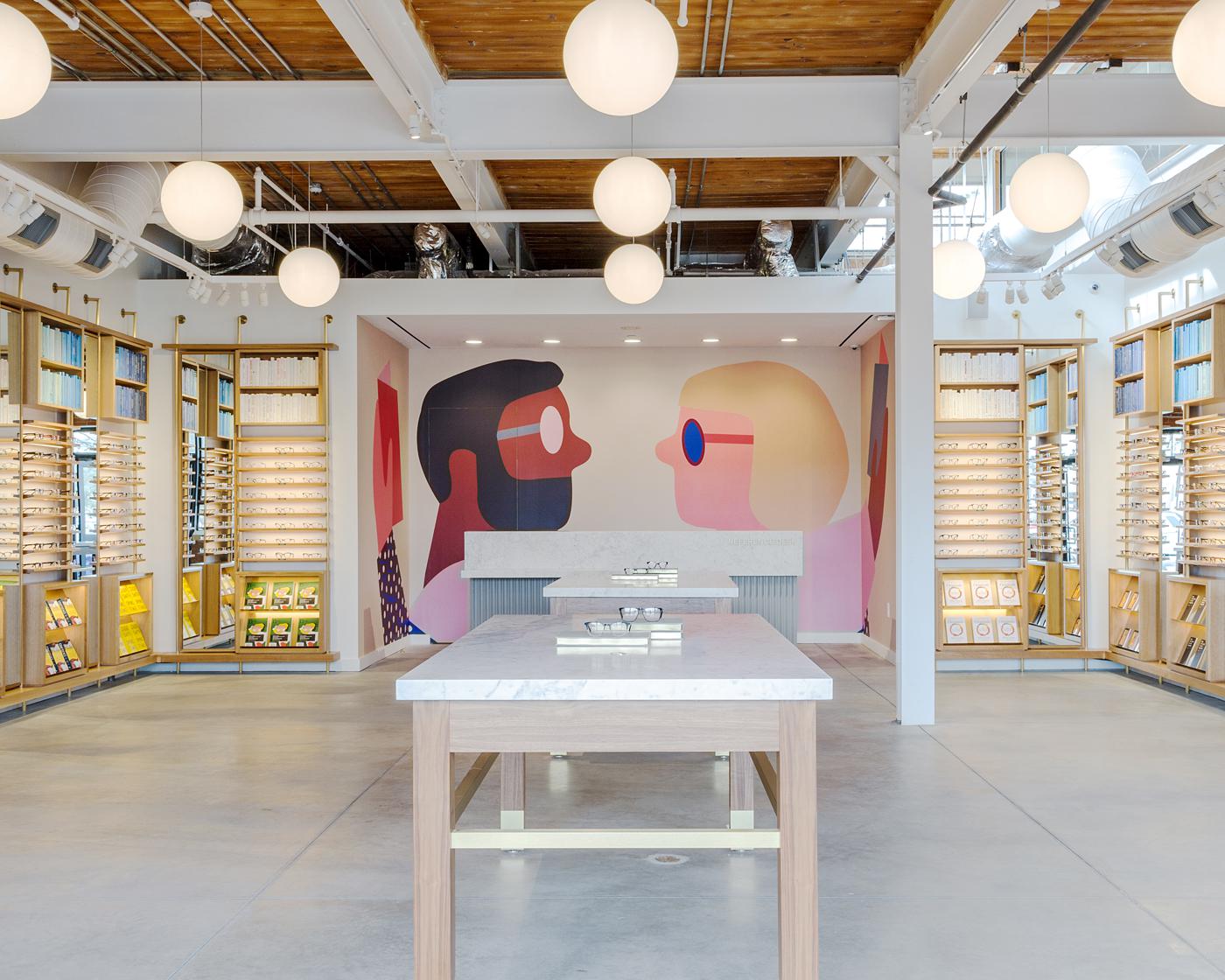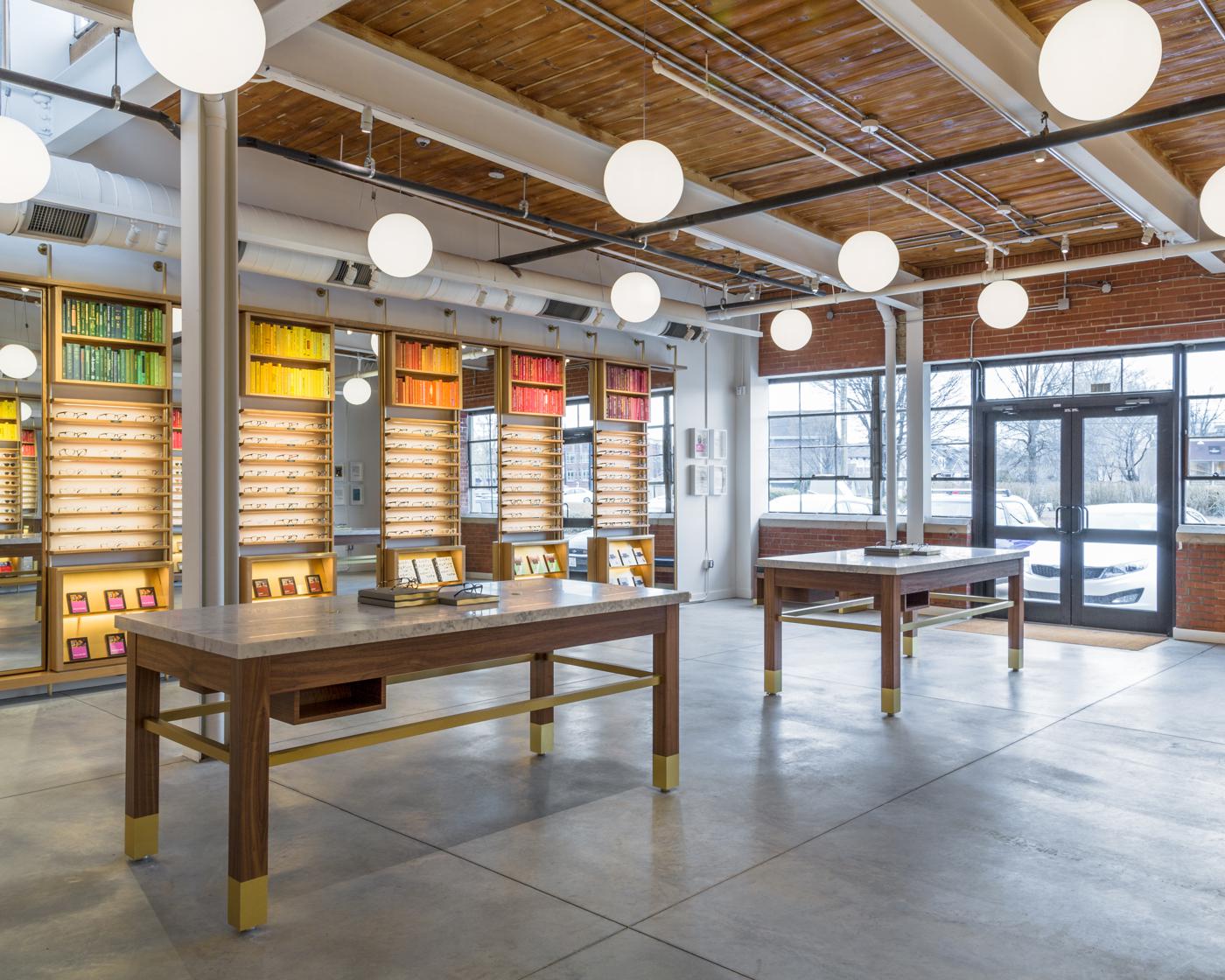 We're open by appointment (book one below)! Learn about our enhanced safety measures and please wear a face covering during your visit.
Atherton Mill
Our first store in Charlotte features bright original artwork by Cyprus-based illustrator Anna Kövecses.
Schedule a visit
Some of our stores require appointments for shopping and styling sessions, optician services, and eye exams. See what's available by appointment at this location.