Nashville HQ and Showroom
401 Church Street
7th floor
Nashville, TN 37219
615.861.2570
Please note: Our showroom is closed each day from 2:00–3:00 p.m.
---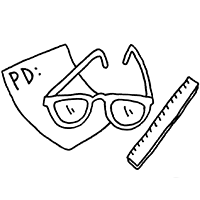 Optical services
We can take any optical measurements needed to complete your order, and if your frames don't fit perfectly on arrival, an optician is available for adjustments.
Returns and exchanges
We have a 30-day, no-questions-asked policy for returning and exchanging our eyewear. Whether you purchased online or in-store, we can help you out.
About Nashville HQ and Showroom
---
Step into our office—and our second Nashville location, complete with our entire stock of glasses and sunglasses.
Shop our frames
Other nearby locations
Edgehill
1207 Villa Place
Suite B
Nashville, TN 37212
---
See all locations