A few quick brags
Our app has over 55,000 five-star reviews (a few below!) and was named one of Apple's 10 best apps in 2016. The Virtual Try-On feature also won a Webby Award!
Try on frames at home
"Amazing selection & the free try-on's @ home *mind officially blown*"

Sup girl 5000
Add frames to your Home Try-On box by clicking the + sign to the left of each pair (in Home Try-On mode).
Whoosh! (That's how easy this is.)
"Apple Pay integration? Yes indeed."

Doggy007
Cut down on the steps to purchase (don't even think about hunting down your credit card) and just blaze on through checkout with Apple Pay. Speedy!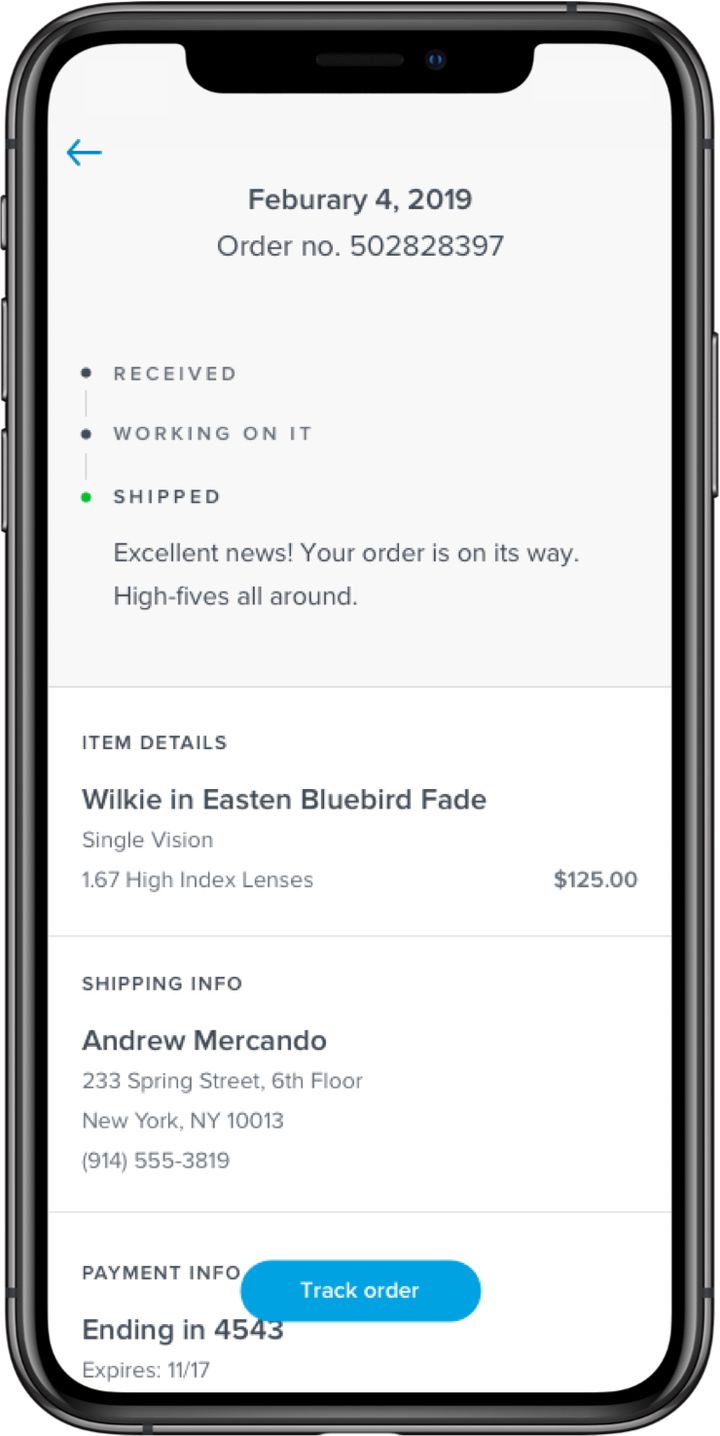 Stay on track
"I just got a text that my first pair is arriving today. Wow!"

yourmagicgirl
Anxiously waiting for your frames to arrive? We know the feeling. Receive text updates on your package's whereabouts—track its every move!