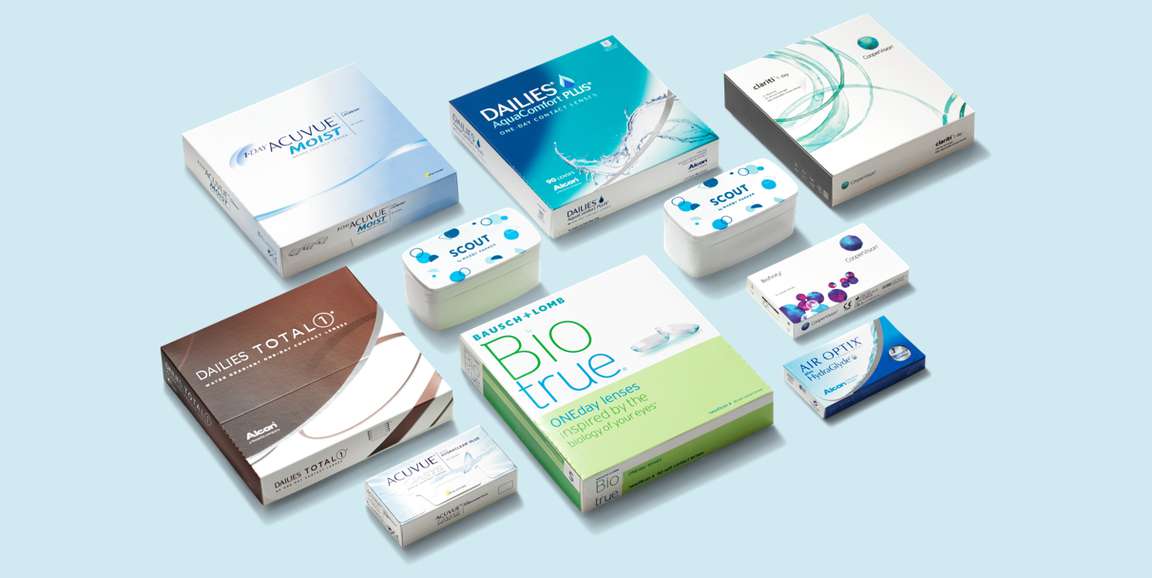 Contacts
Get 15% off your first contacts order, plus free shipping
Browse all contacts
Scout by Warby Parker
Acuvue Oasys
Acuvue Oasys 1-Day
Acuvue Oasys for Astigmatism
Biofinity / Biofinity EW
Biofinity Toric
Buy now, pay later with Affirm
Split your contacts order into three easy (and totally interest-free) payments with Affirm. As always, we'll deliver them right to your door for free, with no hidden fees.
Learn more
1-Day Acuvue Moist
DAILIES Total 1
Acuvue Oasys 1-Day for Astigmatism
1-Day Acuvue Moist for Astigmatism
DAILIES AquaComfort Plus
Air Optix Plus HydraGlyde
clariti 1 day
Biotrue ONEday
DAILIES AquaComfort Plus Toric
Scout by Warby Parker
Try our daily contacts for $5 and receive $5 off your next order!
1-Day Acuvue Define
1-Day Acuvue Moist Multifocal
1-Day Acuvue TruEye
Acuvue 2
Acuvue Oasys for Presbyopia
Acuvue Oasys Multifocal
Acuvue Oasys with Transitions
Acuvue Vita
Acuvue Vita for Astigmatism
Air Optix Aqua
Air Optix Aqua Multifocal
Air Optix Colors
Air Optix for Astigmatism
Air Optix Night & Day Aqua
Air Optix Plus Hydraglyde for Astigmatism
Air Optix Plus Hydraglyde Multifocal
Avaira Vitality
Avaira Vitality Toric
Bausch + Lomb ULTRA
Bausch + Lomb ULTRA for Astigmatism
Bausch + Lomb ULTRA for Presbyopia
Bausch + Lomb ULTRA Multifocal for Astigmatism
Biofinity Energys
Biofinity XR
Biofinity XR Toric
Biomedics 55 Premier
Biomedics Toric
Biotrue ONEday for Astigmatism
Biotrue ONEday for Presbyopia
clariti 1 day Multifocal
clariti 1 day Toric
DAILIES AquaComfort Plus Multifocal
DAILIES Colors
DAILIES Focus
DAILIES Total 1 Multifocal
Extreme H2O 54%
Extreme H2O 54% Toric
Extreme H2O 59% Thin
Extreme H2O 59% Xtra
Extreme H2O Daily
Extreme H2O Monthly
Extreme H2O Weekly
FreshLook ColorBlends
FreshLook Colors
FreshLook Dimensions
FreshLook Tint
Bausch + Lomb INFUSE™
MyDay
MyDay Toric
Precision1
Precision1 for Astigmatism
Proclear
Proclear 1 Day
Proclear Toric
Proclear Toric XR
PureVision
PureVision 2
PureVision 2 for Astigmatism
PureVision 2 for Presbyopia
PureVision Multi-Focal
SofLens 38 / Optima FW
SofLens Daily Disposable
SofLens Daily Disposable for Astigmatism
SofLens for Astigmatism
SofLens Multi-Focal
TORIColors