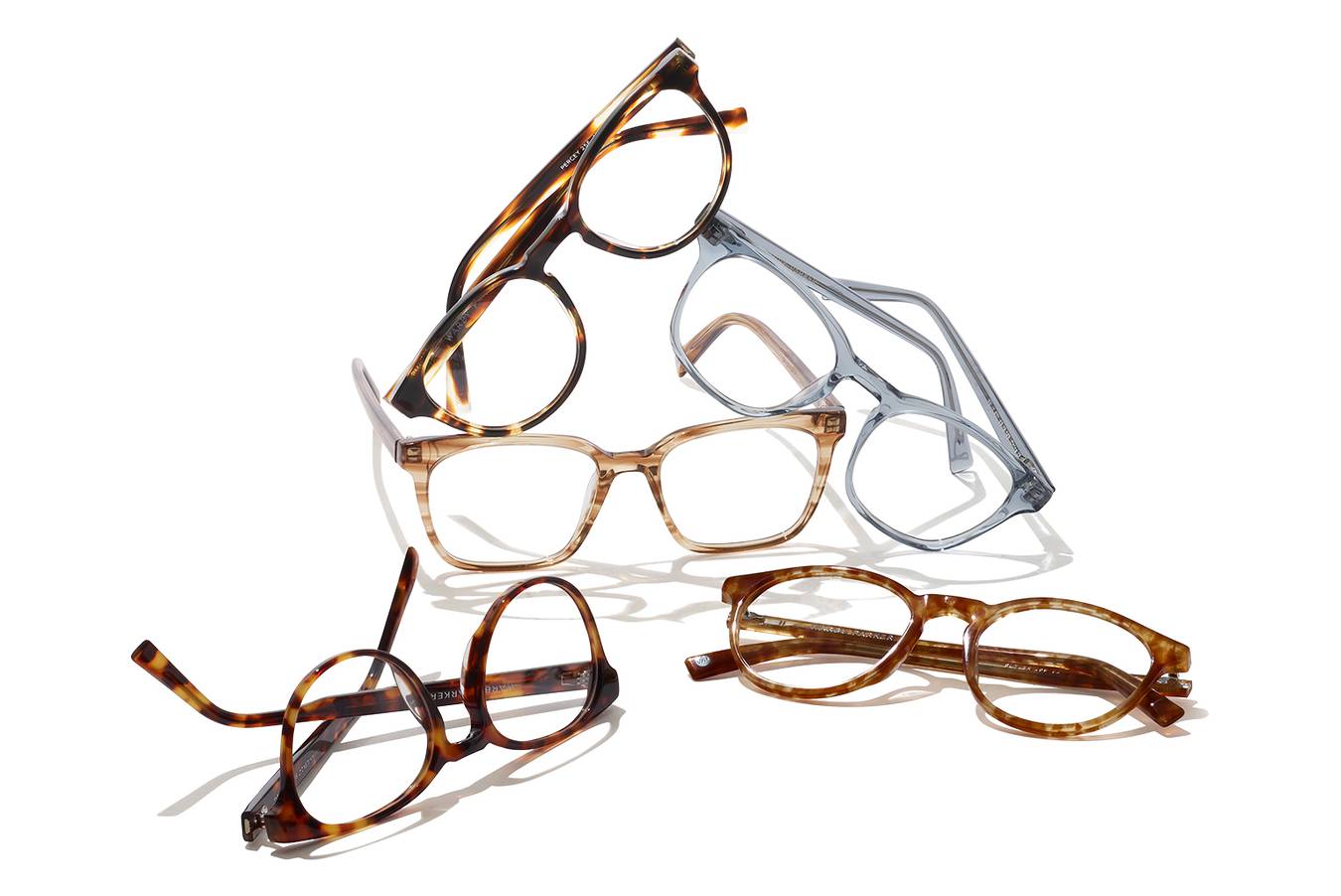 Blue light glasses
Pixel-peeping causing eye fatigue? Blue-light-filtering lenses may help. They filter more blue light than our standard polycarbonate or high-index options, making them perfect for screen-heavy days. Add them to any frame, with or without a prescription, for $50.
Home Try–On
Pick five frames to test out for five days—and we'll ship them to you for free!
Ali M, CA
The process is SO simple, and I loved not even having to leave my home. My new glasses are perfect.
Want to see how our glasses are made?
For every pair purchased, a pair is distributed to someone in need
Alleviating the problem of impaired vision is at the heart of what we do, and with your help, our impact continues to expand. To this day, we've distributed over seven million pairs of glasses to people in need.
Amanda P, NY
Nice people, great service, cool glasses, AND they give a pair to those in need!
Our newest collections
Layered Crystal
Introducing Layered Crystal, a collection of limited-edition crystal frames—available in both eyeglasses and sunglasses—that feature a striking two-tone, layered construction.
Spring 2022
Induce a warm-weather state of mind with 46 frames—both glasses and sunglasses—that justify a sunny disposition.