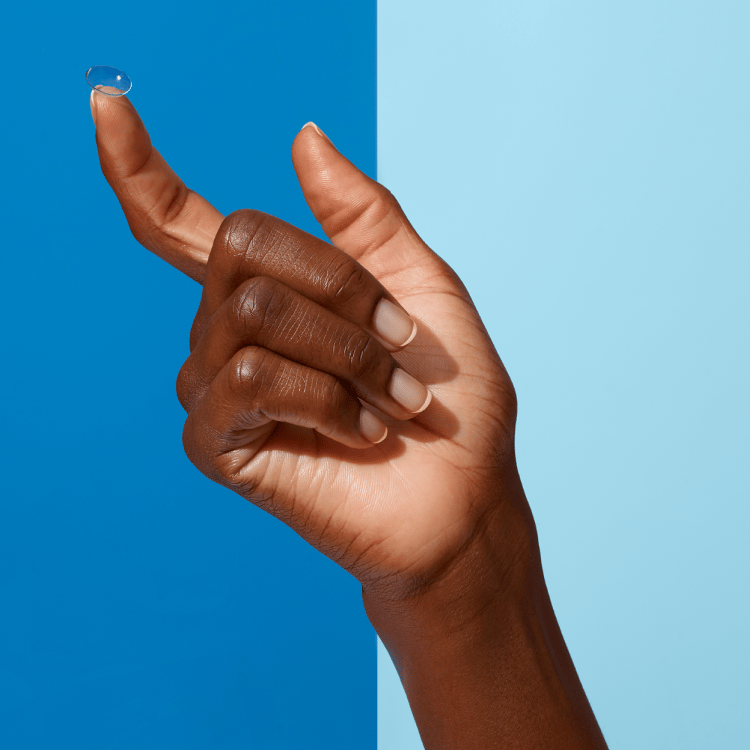 Save 15% on your first order of contacts
New to buying contact lenses at Warby Parker? We carry dozens of top brands, including Acuvue, Biofinity, DAILIES, and our very own daily lens, Scout. Place your first order of lenses and get 15% off automatically
(no promo code needed!). Nab up to a year's supply for maximum savings.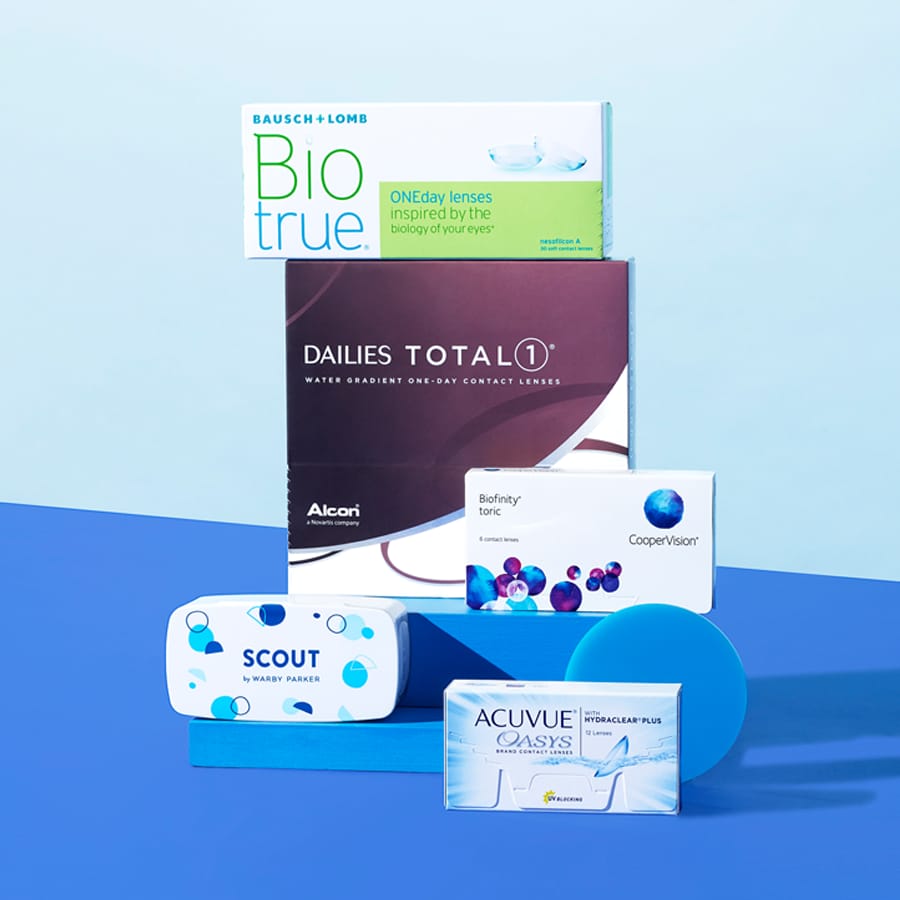 How to get 15% off contact lenses
Find your prescribed contacts lens brand, choose your prescription and quantity of lenses, and click "Add to cart." In the cart, qualified customers will see 15% off automatically applied to their entire contacts order—no promo code needed!
If you have FSA dollars, a $5 promo code from a Scout by Warby Parker trial, or a gift card, you can put them to use now for extra savings. Nice.
Rather place your order in a store? We have locations across the country, and you can find a store near you.
To get a new contacts prescription before you shop, book an appointment at one of our many stores that offer eye exams and contact lens fittings.

Terms & Conditions
Promotion applied automatically to each contact lens product in your cart at checkout for all first-time contact lens purchasers. Offer cannot be (i) redeemed for cash, (ii) applied to previous purchases, services, gift cards, accessories, Scout trials, eyeglasses, sunglasses, taxes, shipping or processing charges, or (iii) combined with certain coupons or discount codes, including in-network insurance benefits. Any out-of-network insurance reimbursement will be at the discretion of the insurance
provider and will be limited to amounts actually paid.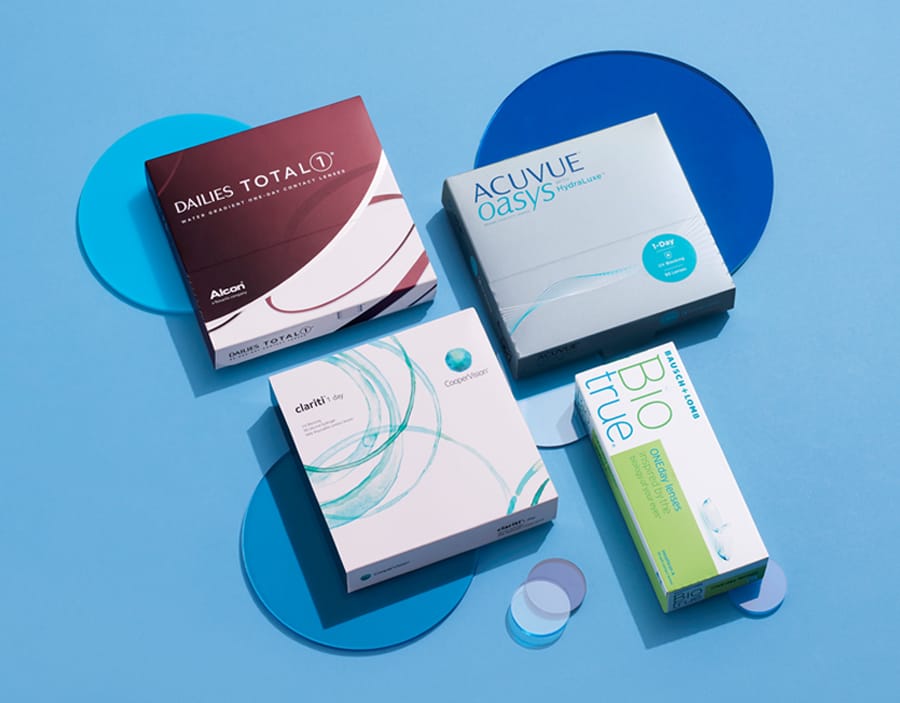 Ready to start saving?
Browse dozens of top brands to find your contacts. As always, you'll get free shipping (and no hidden fees) on every order of lenses.