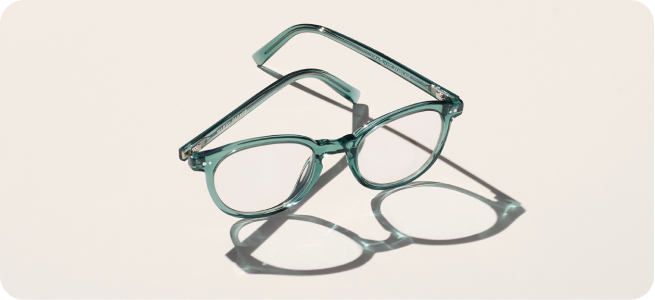 Oval Eyeglasses
Shop our assortment of oval frames, or find five to try at home for free.

Save an average of $100 on prescription glasses by using your insurance benefits for your purchase. (This may vary by state or plan.)
Prescription glasses starting at $95, with free shipping and free returns
Staring at screens all day? Add blue-light-filtering lenses to any pair of glasses (no prescription needed!) for just $50.