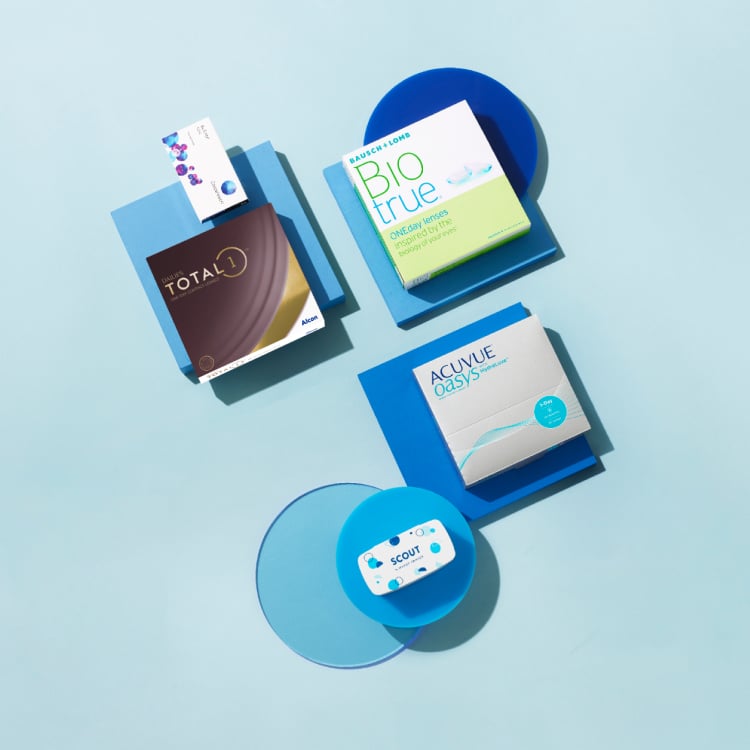 Contacts made affordable
Not only can you shop loads of top brands at competitive prices, but you'll also get 20% off your first order of contacts and—if you buy an annual supply—a $50 bonus toward your next pair of frames.
Lenses with benefits
You can save an average of $115 when ordering contacts with vision insurance. Plus, score extra savings by paying with an FSA or HSA. (Savings may vary by state or plan.)
Let's take it step by step
Locate your prescription

Breeze through checkout

Scan your current contacts box to place a new order in seconds—or find your brand with a simple search.

Get fast, free delivery

Once we have your contact (and contacts) info, we'll deliver your lenses straight to your door with free shipping and no hidden fees.