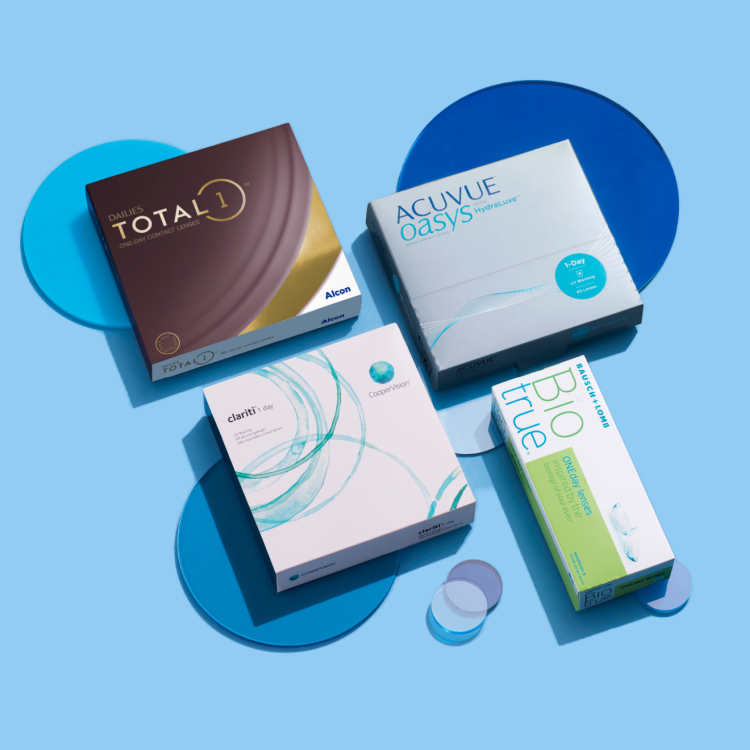 How to save on contacts
Between free shipping, competitive pricing, insurance eligibility, and more—there's no shortage of ways to save on contacts at Warby Parker.
Savings on savings
You'll get 20% off your first order of contacts automatically. Nab a year's supply and we'll also throw in a $50 credit toward your next pair of glasses or sunglasses! (Restrictions apply.)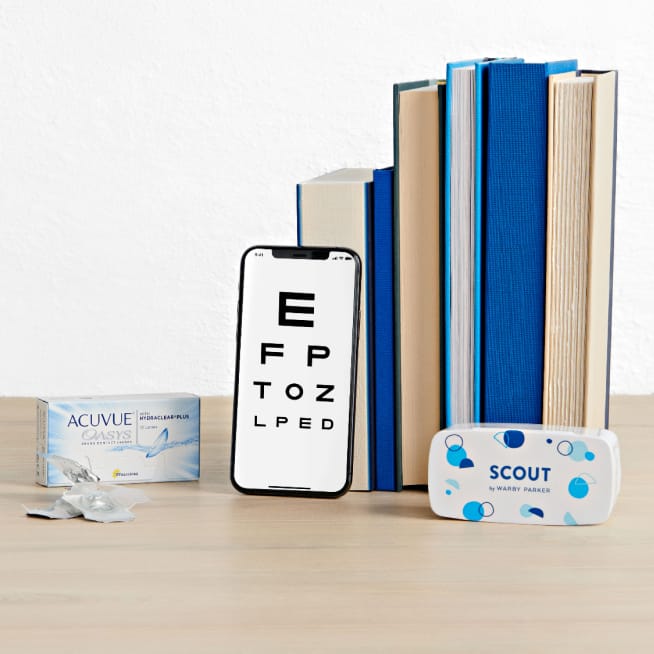 Vision insurance = savings
Whether in or out of network, you can save an average of $115 when ordering contacts with vision insurance. (Savings may vary by state or plan.)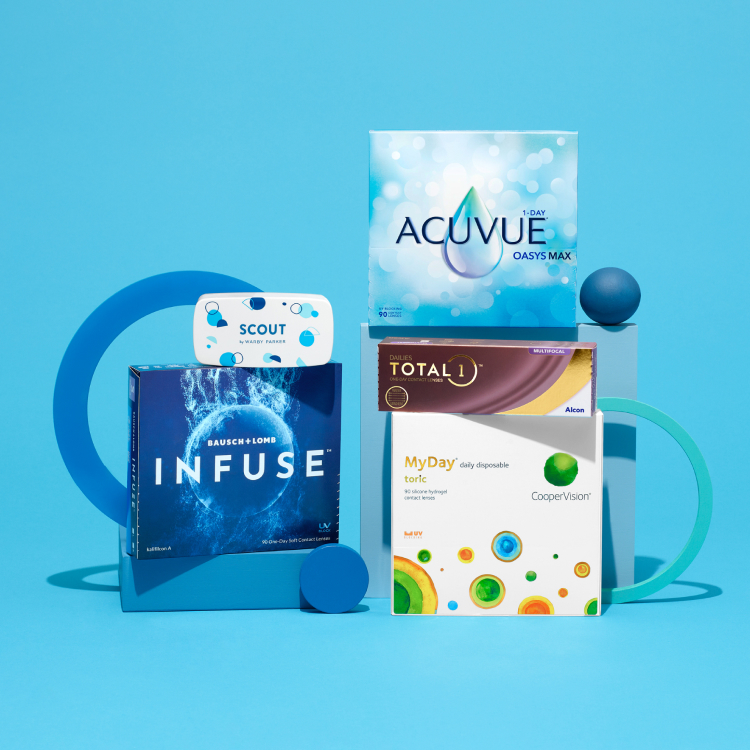 Have an FSA or HSA? Stocking up on contacts is a perfect way to use them up!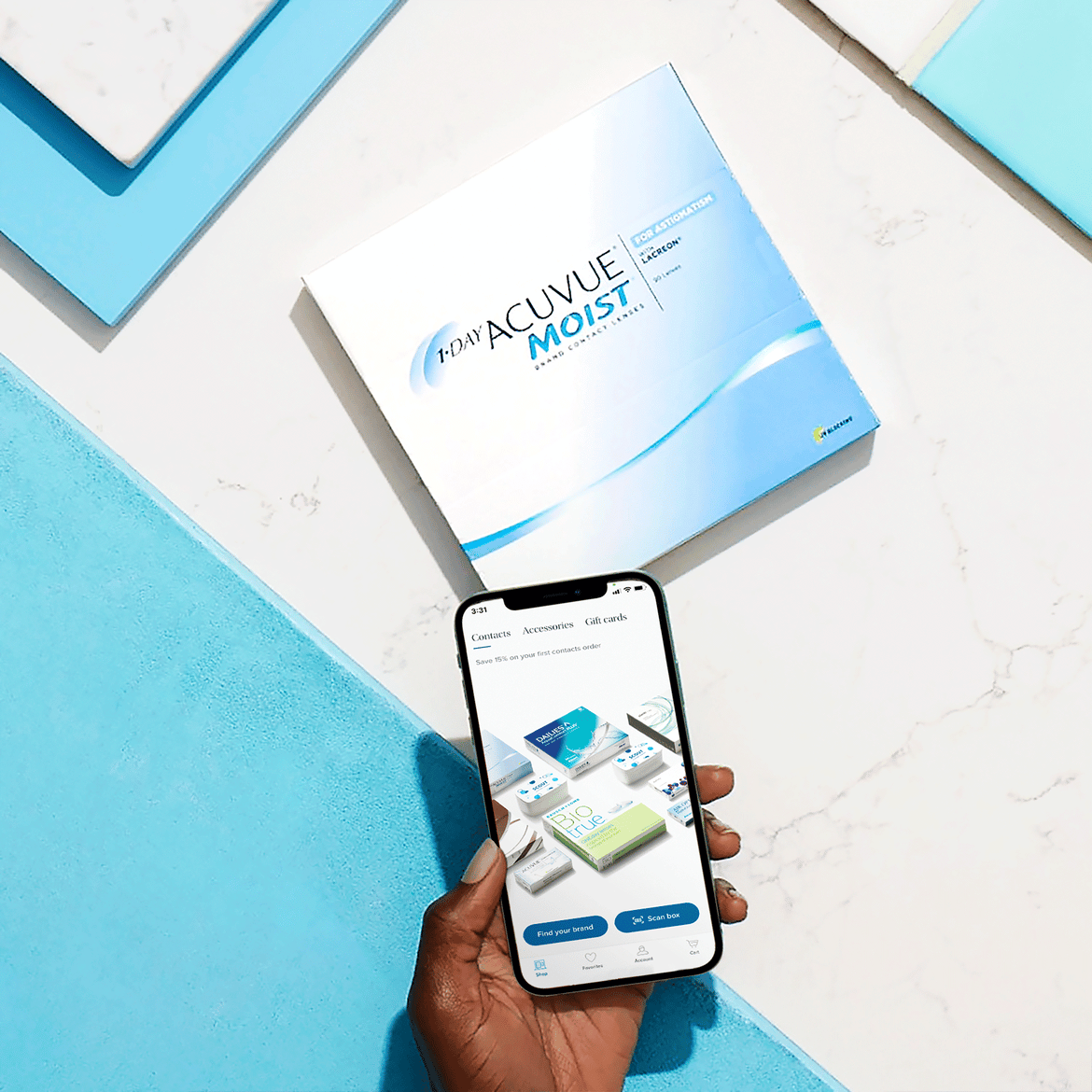 No-fuss contacts shopping
Find your brand with a quick scan of your last contacts box. We carry a wide variety of contacts brands, so whichever lens you're looking for, chances are we've got 'em.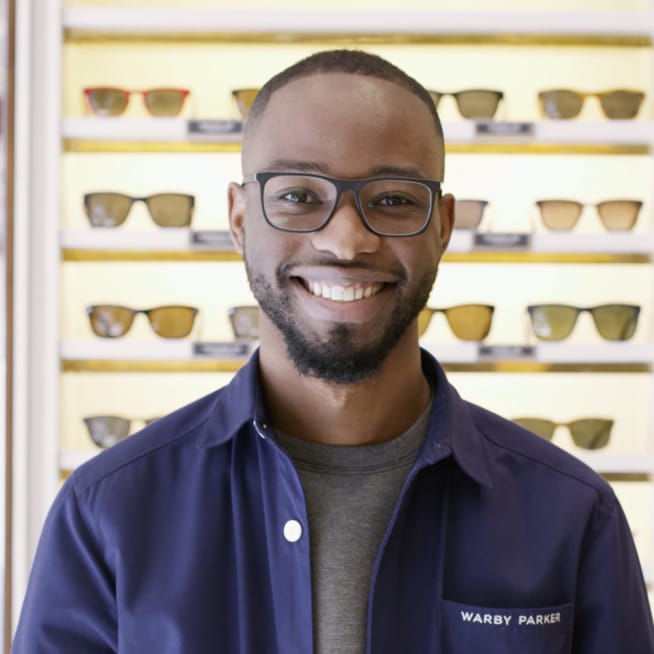 We're here to help
Ordering contacts should be frictionless from start to finish, so if you need any help, just get in touch! We're available via chat and over the phone at 888.492.7297.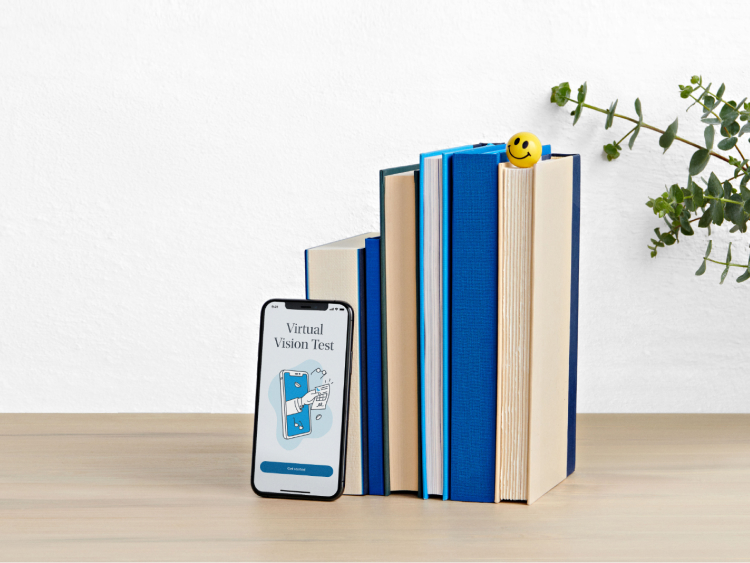 Prescription expired?

With our Virtual Vision Test app, you may be eligible to renew your current contacts prescription from home—all you need is 10 minutes and an iPhone.