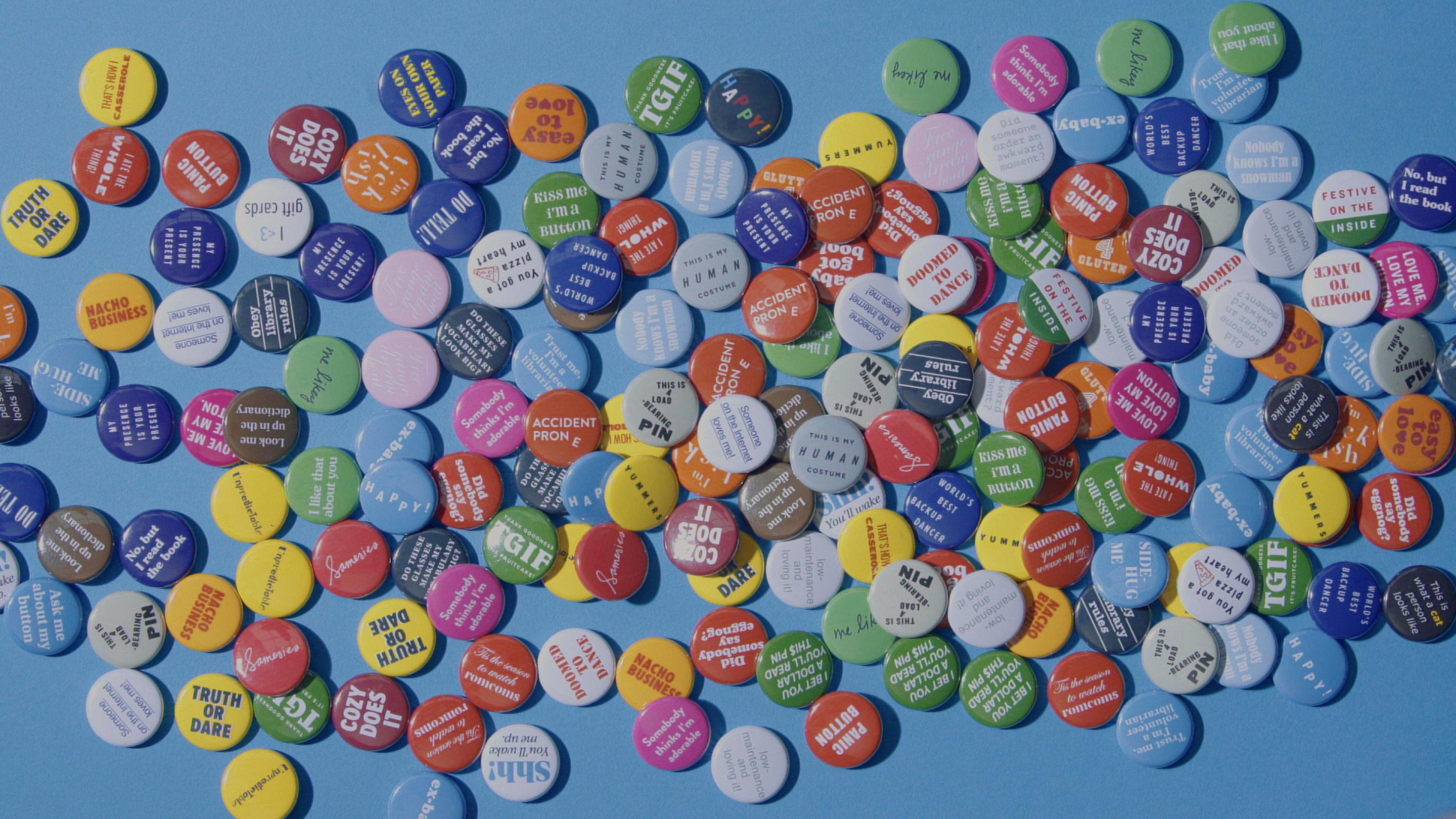 The holidays aren't called the most wonderful time of year for nothing. It's old friends, new acquaintances, thoughtful gestures,
and off-the-cuff shindigs. Live it up—that's what we're doing.
(It's how we holiday.)
#warbyholiday
Best. Gift Card. Ever.
To celebrate the season we're including a fun little selection of wearable buttons with every physical gift card purchase.
It's a party in a box! (Why not buy one for yourself? You look like you deserve a gift card, too.)

Winter 2015
Weather-ready shapes and tones to see you through the chill
Shop frames featured on the @warbyparker Instagram
It's getting cheery up in here. See what we, with friends in tow, are getting up to by following #warbyholiday.
Windsor
A new range of extra-special frames influenced by the timeless Windsor rim
What we're giving and getting
These frames are at the top of our have-to-have and got-to-give lists
A cozy hue and round lenses make this frame a winner among the customer experience crew.
The finance team likes this shape for its rectangular angles and subtle blue accents.
The brand team has it bad for this slightly cat-eyed number with a subtle cutaway at the temple—and that welcome addition of 24-karat gold.