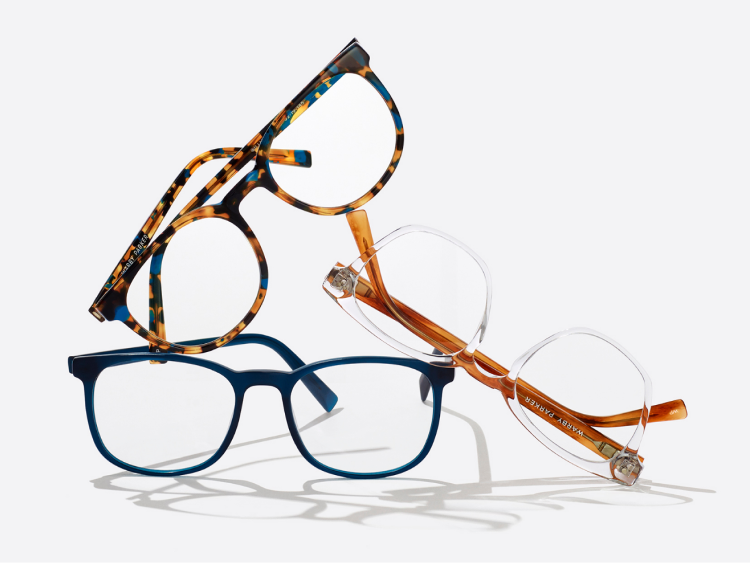 Precision progressives
Just like the name suggests, these premium progressive lenses offer more personalization—each pair is specially made using your unique measurements, prescription, and frame choice—than our standard progressives. This results in optimized vision, reduced peripheral distortion, and a wider field of view.
Starting at $395; only available in stores.
Standard progressives vs. precision progressives
Both options provide seamless near, intermediate, and distance vision correction in one lens, but they offer different features and levels of personalization.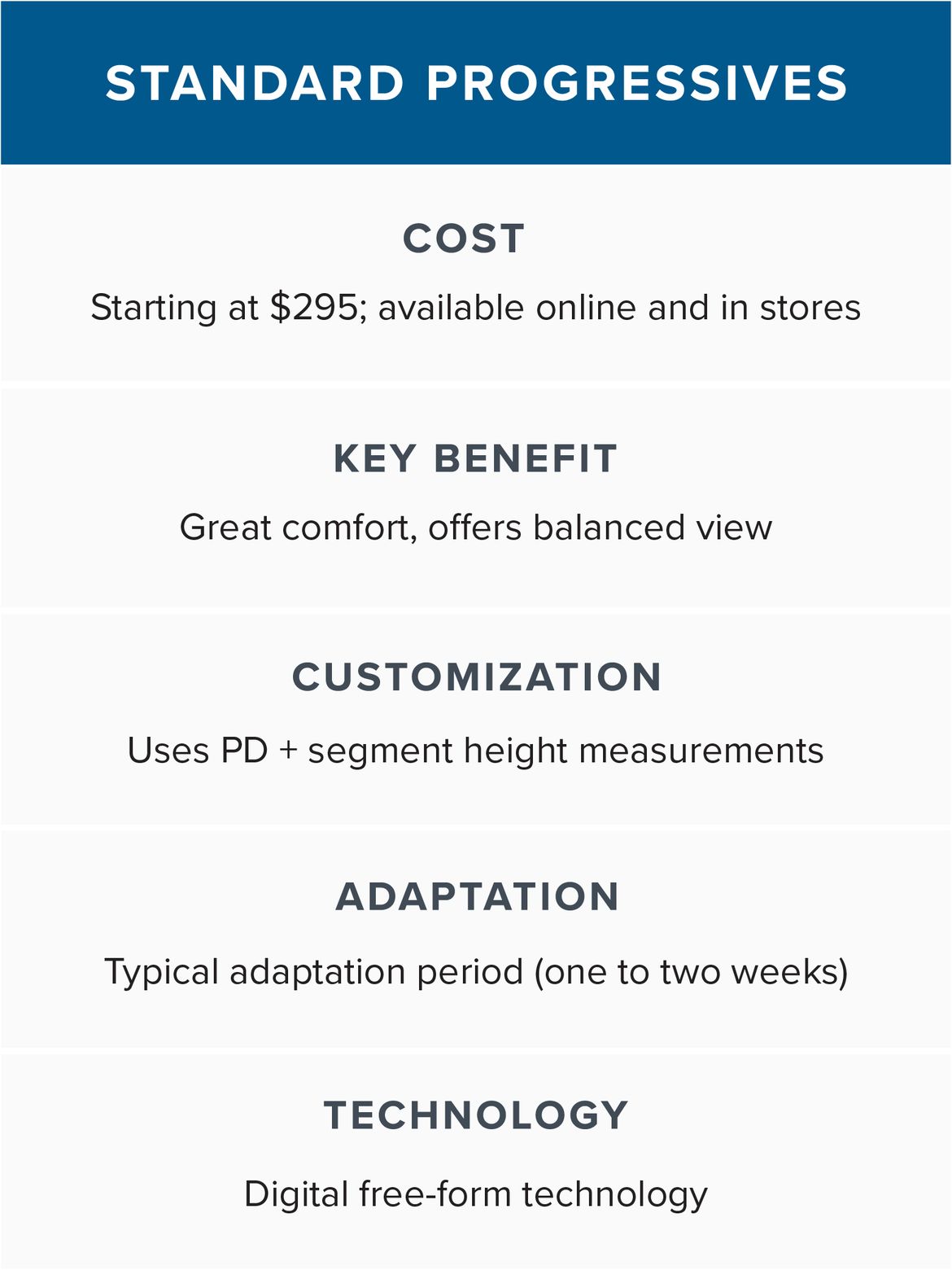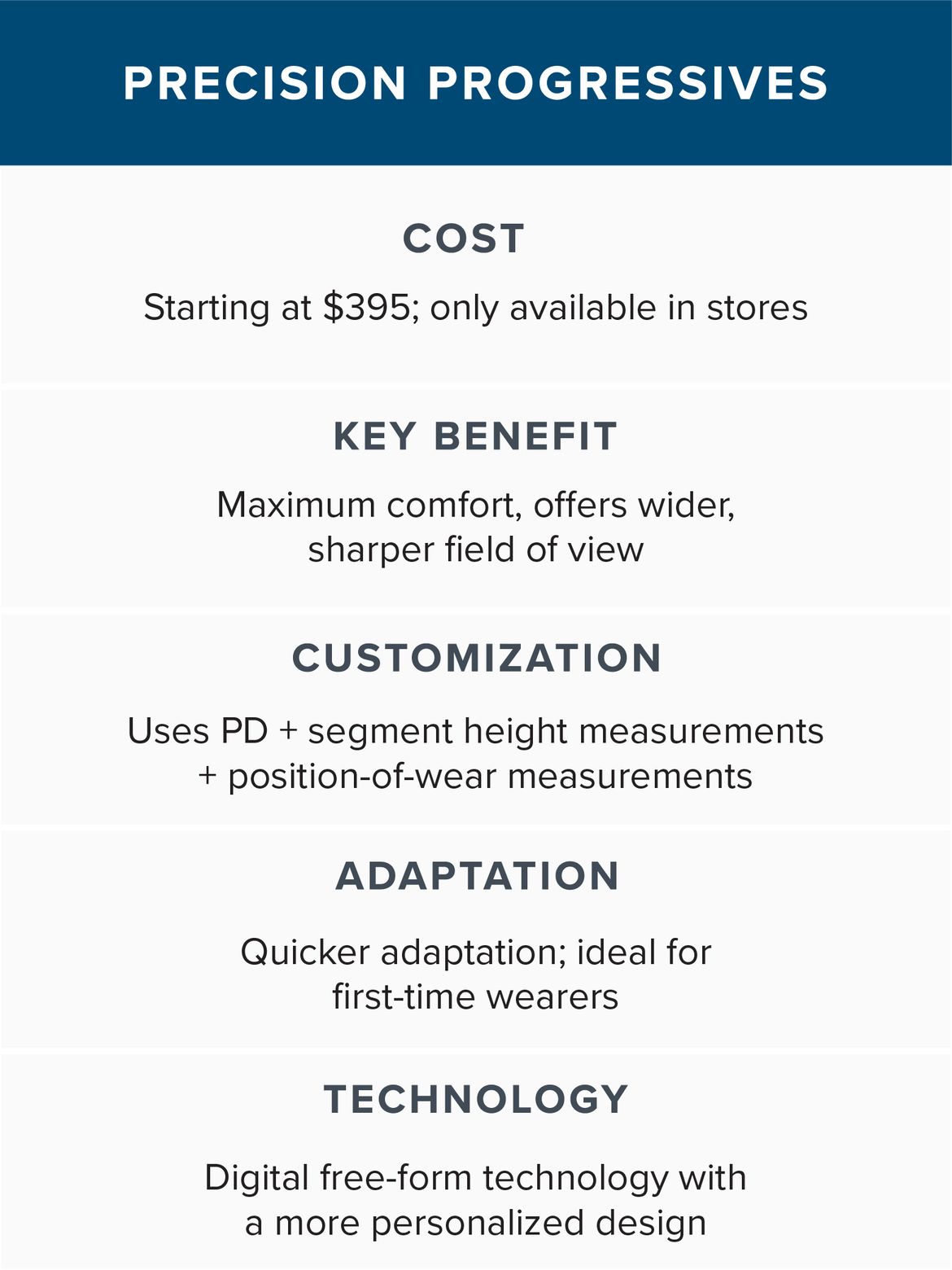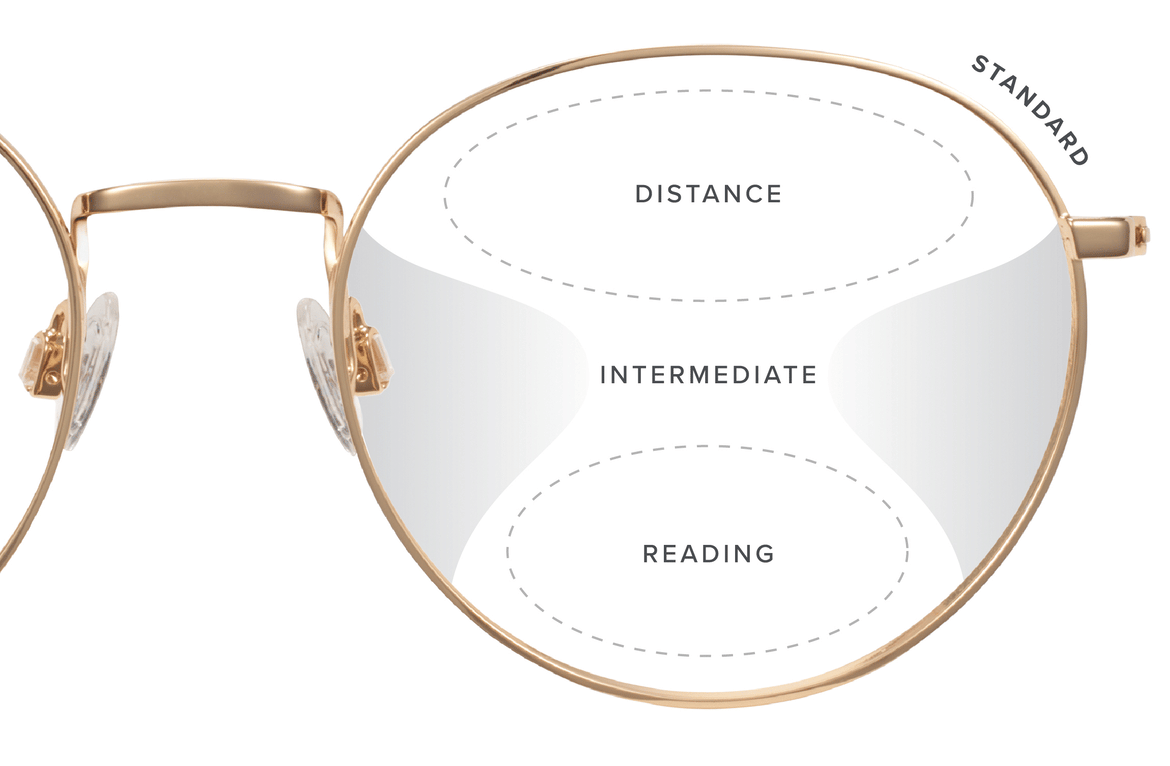 Are precision progressives right for you?
If you're looking for superior visual quality, with added comfort, then these lenses are a smart upgrade. ​​They also provide a wider field of vision, including the intermediate area, making them ideal for digital screens.
Check out our most popular progressive styles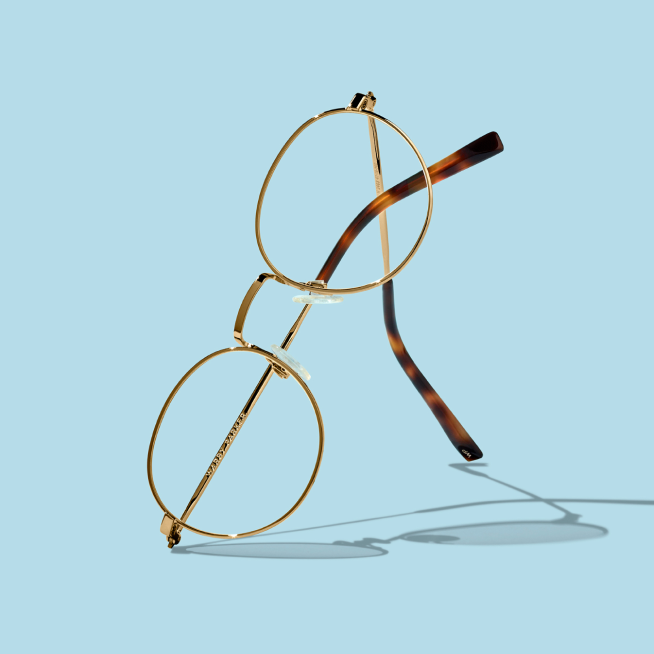 Easy, stress-free shopping
We have a 30-day, hassle-free return or exchange policy and a six-month, no-scratch guarantee for our lenses.