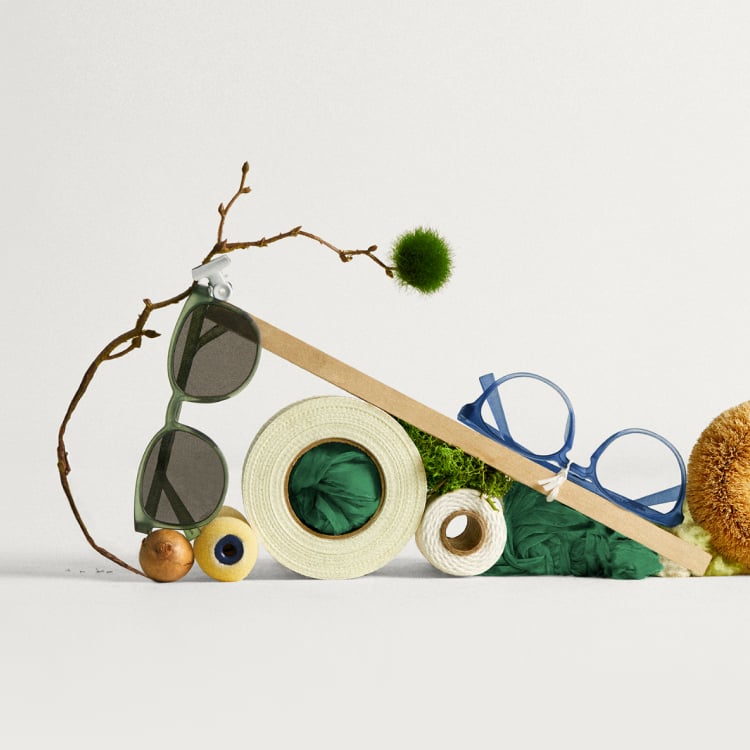 Introducing a thoughtfully designed collection produced with partially recycled material, and constructed through an innovative process developed with our partners in Italy. By employing readily available, previously used materials for Matter Edition, our creative choices ensure our footprint stays minimal.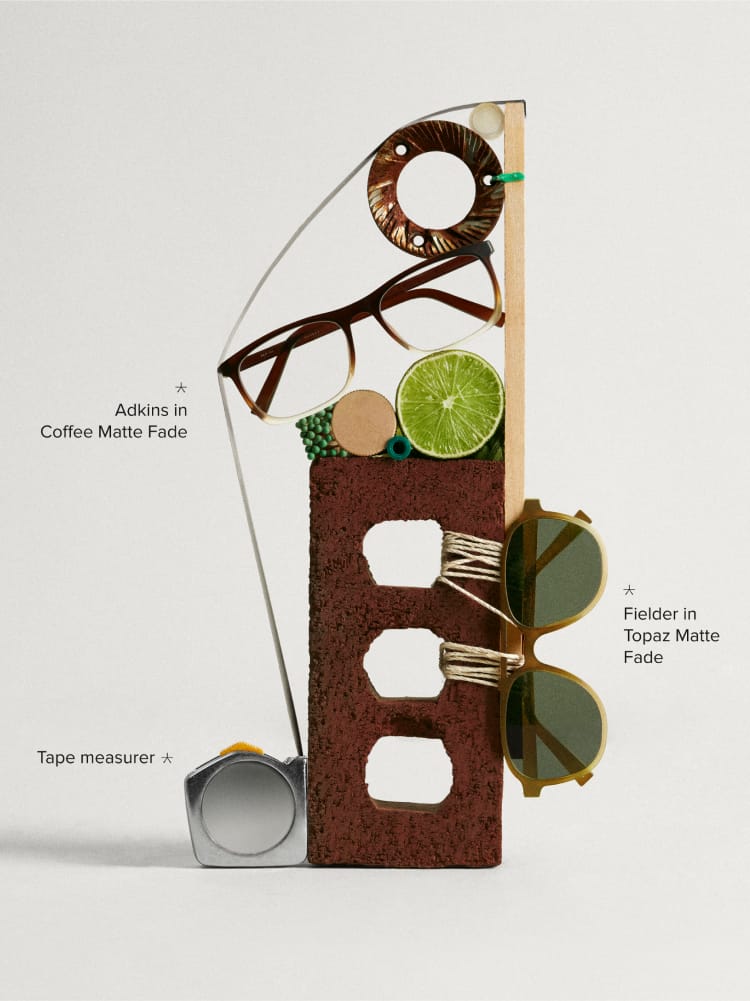 Where purpose meets style
Each pair is constructed from 50% nylon and 50% recycled TR90, a thermoplastic that yields incredibly light frames that are as strong and durable as those made from other industry-standard materials. (Just as stylish, too.)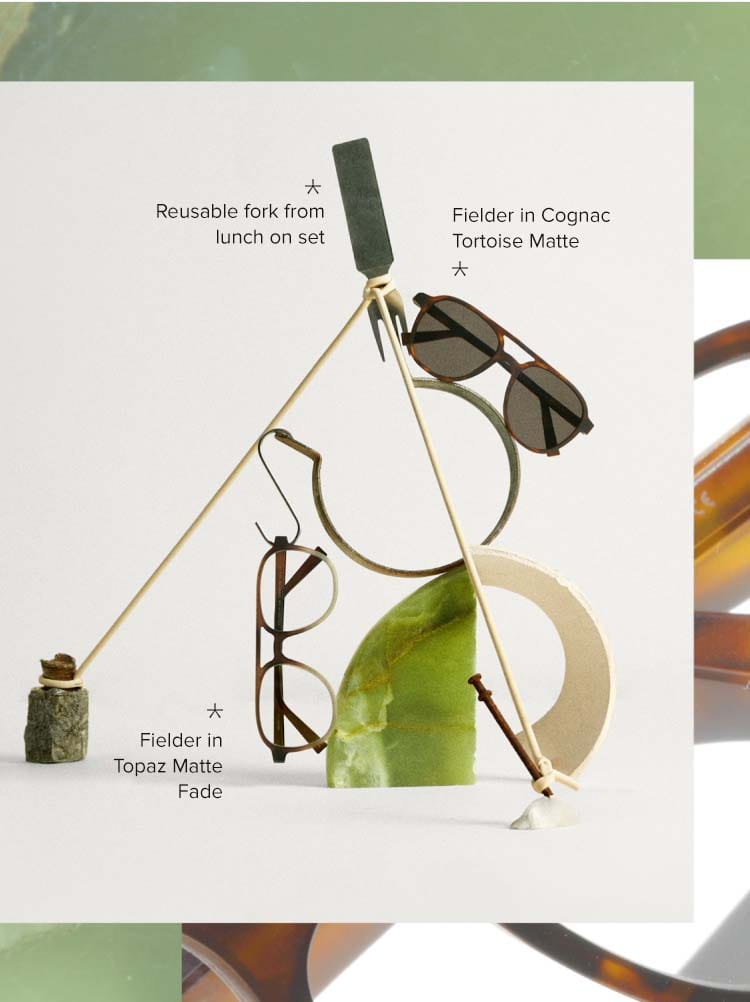 Fascinating fixtures
We invited artist Sharon Radisch to lend us her ingenuity and concoct sculptures made from found objects—refashioning them into something wholly original. Like the frames themselves, the pieces are beautifully configured out of revitalized materials.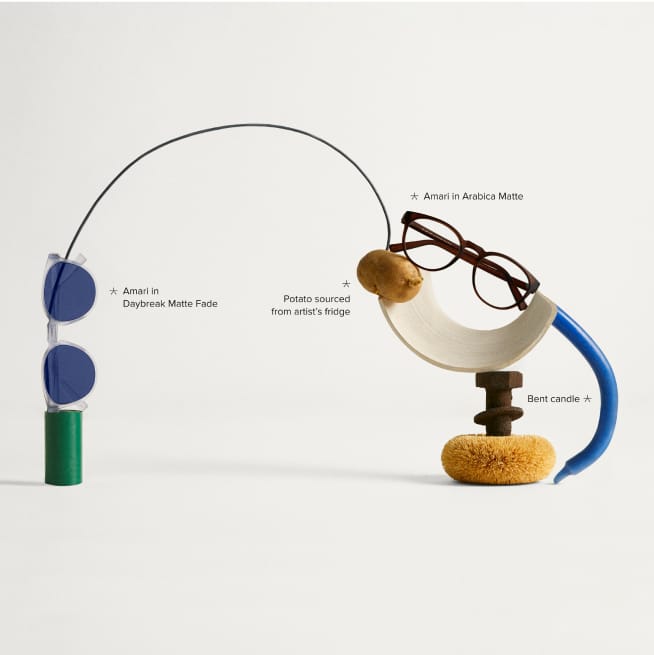 Repurposed by Warby Parker
Behind every decision is intent to serve our stakeholders, the environment being one of them. In every pair of this collection, you'll find REPURPOSED BY WARBY PARKER emblazoned on the left temple arm; this is the name of our new series of initiatives, programs, and products that support lower-impact solutions for the eyewear industry at large. In short, the components of this assortment are repurposed with purpose.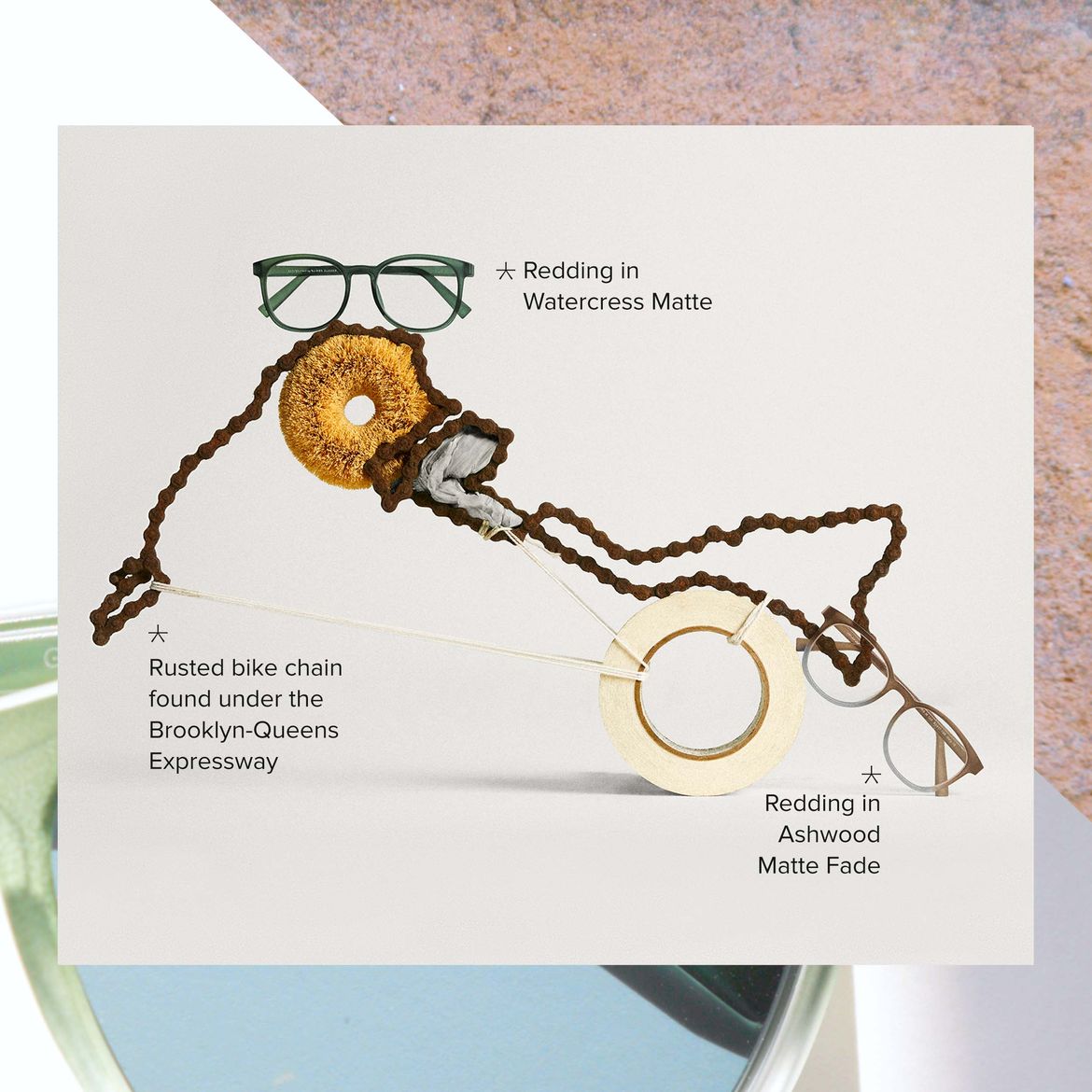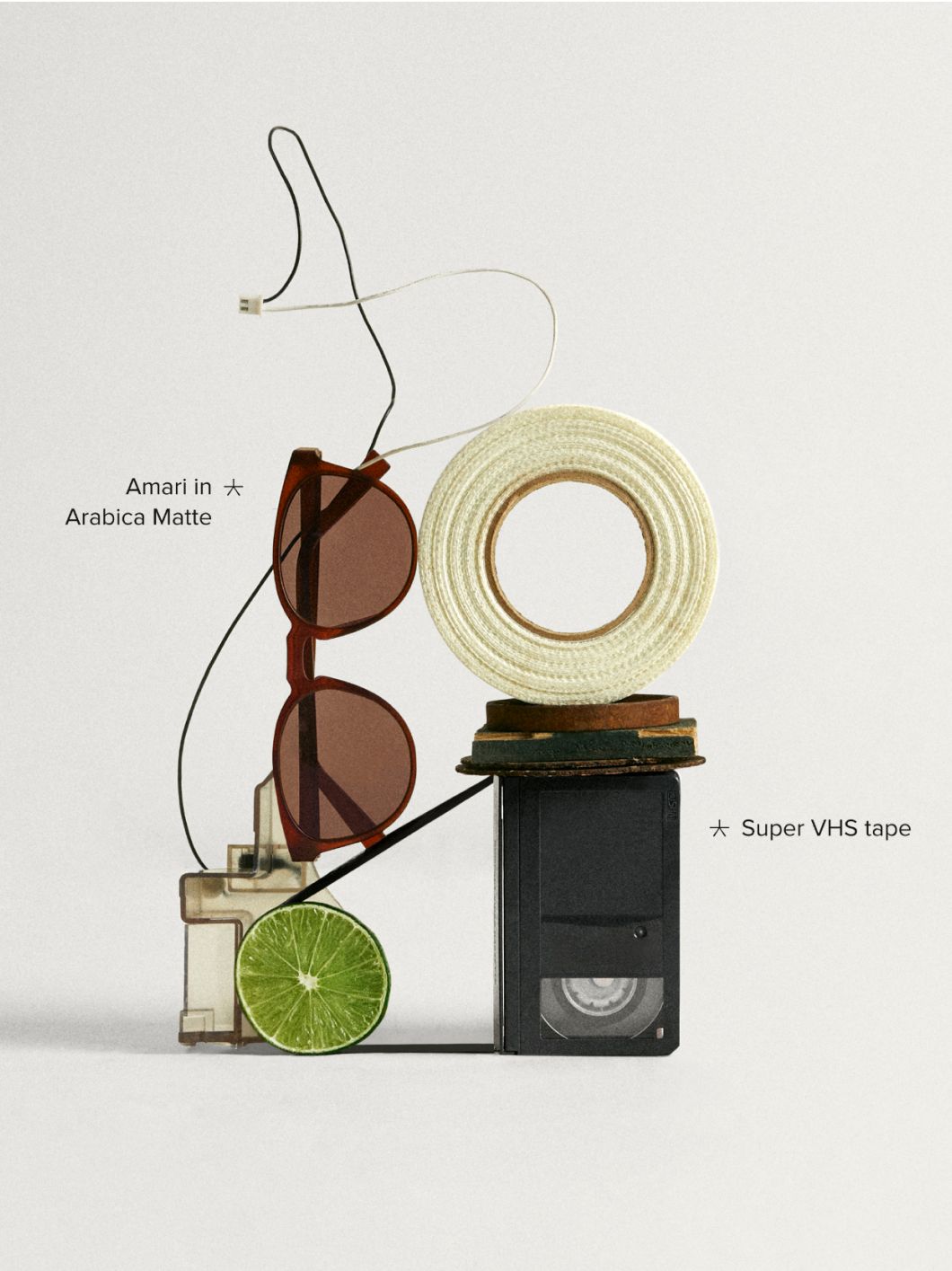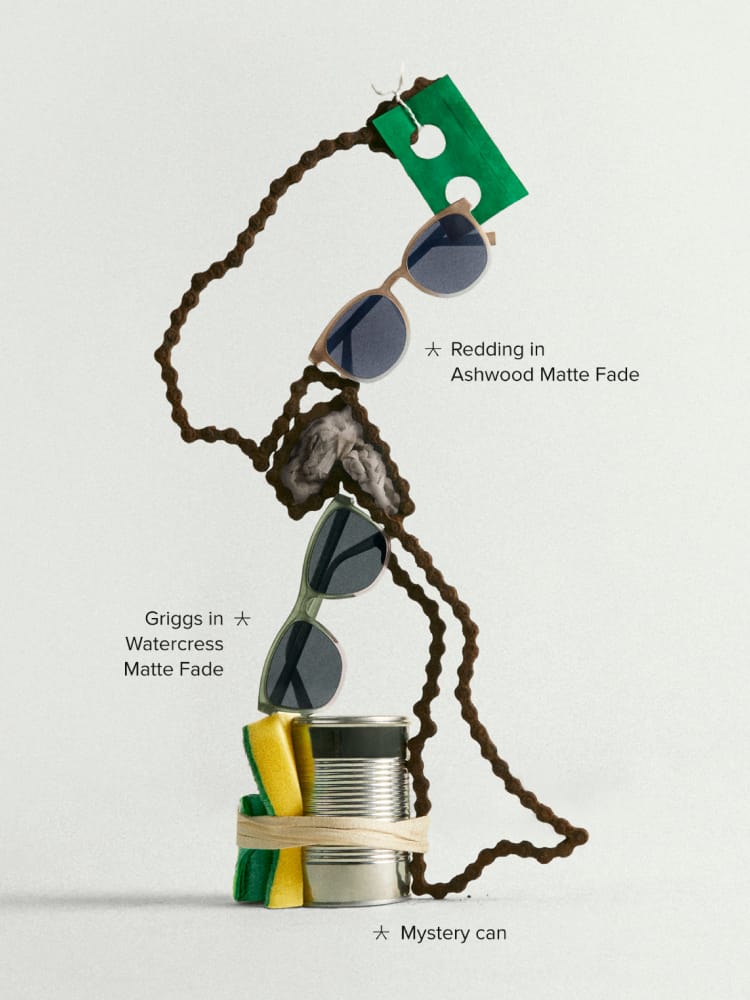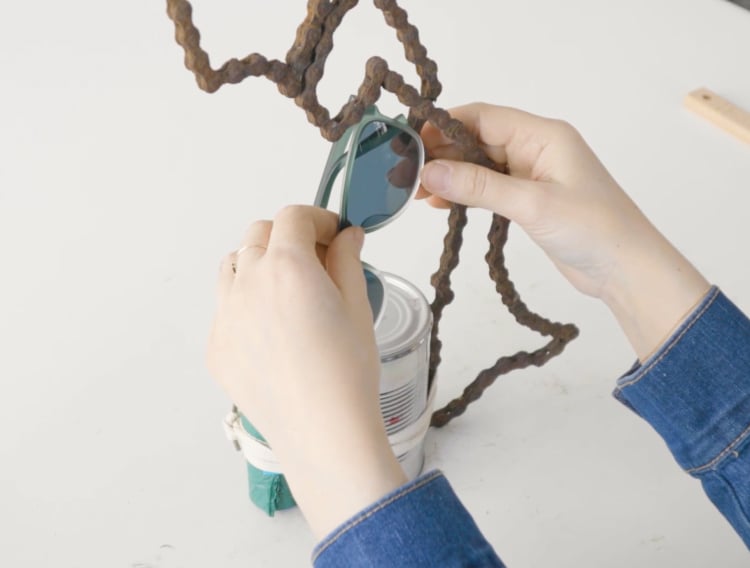 As we continue to make stylish, affordable eyewear accessible, we never stop challenging ourselves to minimize our environmental footprint, and to maximize our influence by doing good in the world.