Select 5 frames to test out for 5 days and we'll ship them to you—for free!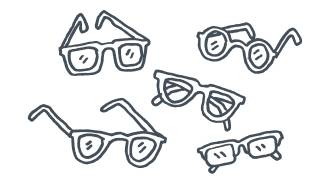 Pick 5 frames
We'll mail them to you for free. Try them out for 5 days and see which ones you like.
Buy at any time
Make it your own by purchasing online and we'll send you a fresh new pair.
Return your frames
Once your 5 days are up, place your box in the mail with the prepaid return label. Done!
Fill 'er up
A few of our favorites to kick it all off
Need help deciding?
Use #warbyhometryon on social media and we'll get back to you with comments and suggestions. (Just make sure your accounts aren't private.)
medieval_meatball I can't decide which pair I like best! @warbyparker, what do you think? #warbyhometryon
@warbyparker Daisy in Aurelia Tortoise (bottom left) is really flattering on you. The shape and color look great!
Shop all Home Try-On frames