It's a new year, and we're enjoying this opportunity to make emboldened choices—sartorial ones, that is. This collection boasts unapologetically ample acetate and dramatized shapes that convey personality on the street (or a video call).
Starting at $95
Felix in Crystal with English Oak
Felix in Crystal with English Oak
Truesdale in Midnight with Root Beer
Also making their debut? These color-blocked acetate combinations, with face fronts and temples in contrasting (or complementary) colors.
More sizes for more faces
These frames come in a range of widths. Plus! We've added a handful of new options to our Low Bridge Fit assortment.
Butler in Butterscotch Tortoise and Shea in Burnt Lemon Tortoise
Available in Low Bridge Fit and multiple widths
Wilkie
Available in low bridge fit
Butler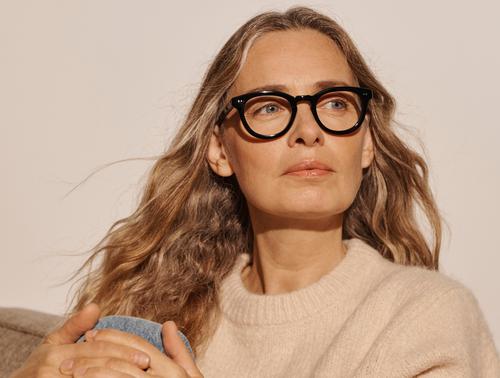 Try on frames anytime, anywhere
Griffin in Seaweed Crystal with Cognac Tortoise
Toddy in Azure Crystal with Oak Barrel
Griffin in Seaweed Crystal with Cognac Tortoise