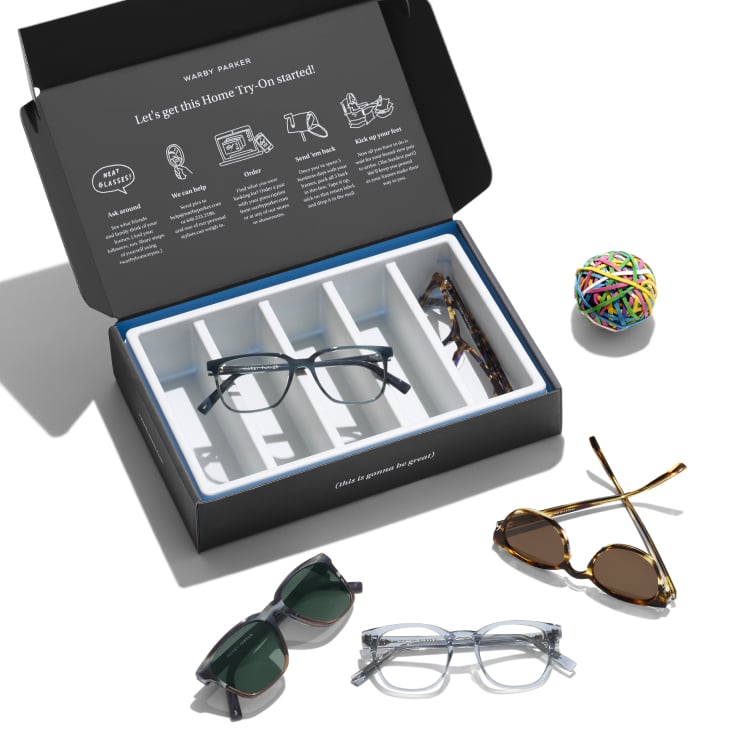 Try 5 frames for free
How Home Try-On works
Pick five frames and we'll send them your way to try on at home. It's all completely free—including your preprinted return shipping label.
Which styles can I choose from?

Our bestselling, most beloved frames are available for Home Try-On. Take our style quiz or browse around to find your favorites.

What comes in my box?

You'll get the five frames you picked, with non-prescription lenses, to take for a spin and get opinions from friends and family (and pets).

How do I buy the frames I want?

Send back all five frames in your box using your prepaid label and purchase your favorite (or favorites!) with your prescription online.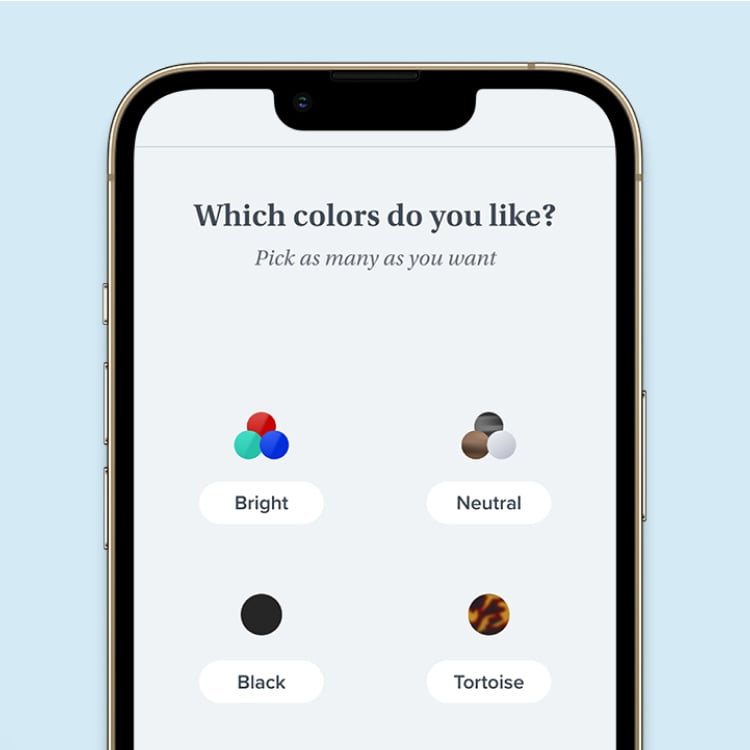 Take the Home Try-On quiz and build your box
Answer a few quick questions about your personal eyewear style, and we'll suggest some great-looking frames for you to try out.
Shop all Home Try-On frames