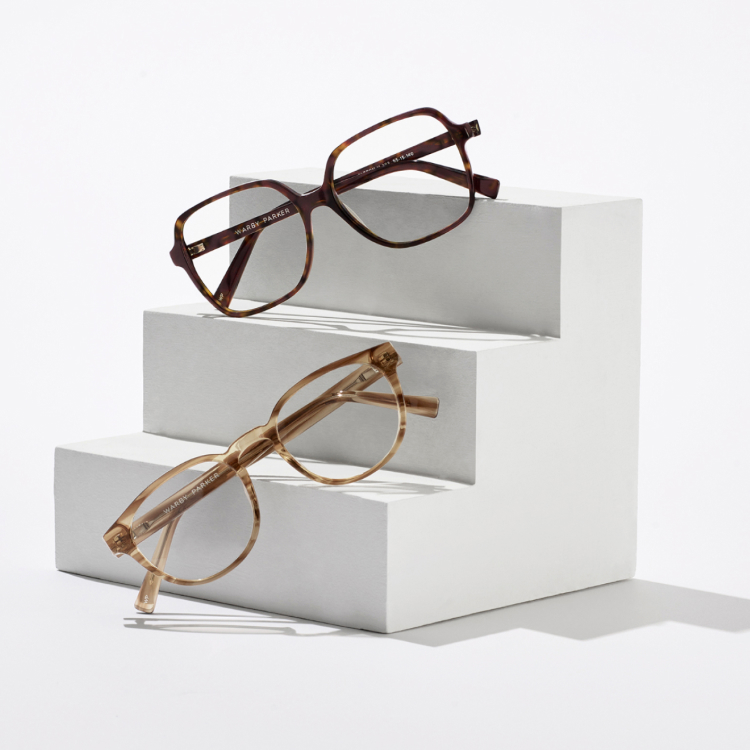 Our eyeglasses lens guide
Learn about the lenses you can choose for your new pair, from prescription types to materials—the works!
LENS BENEFITS
Included with every pair at no additional cost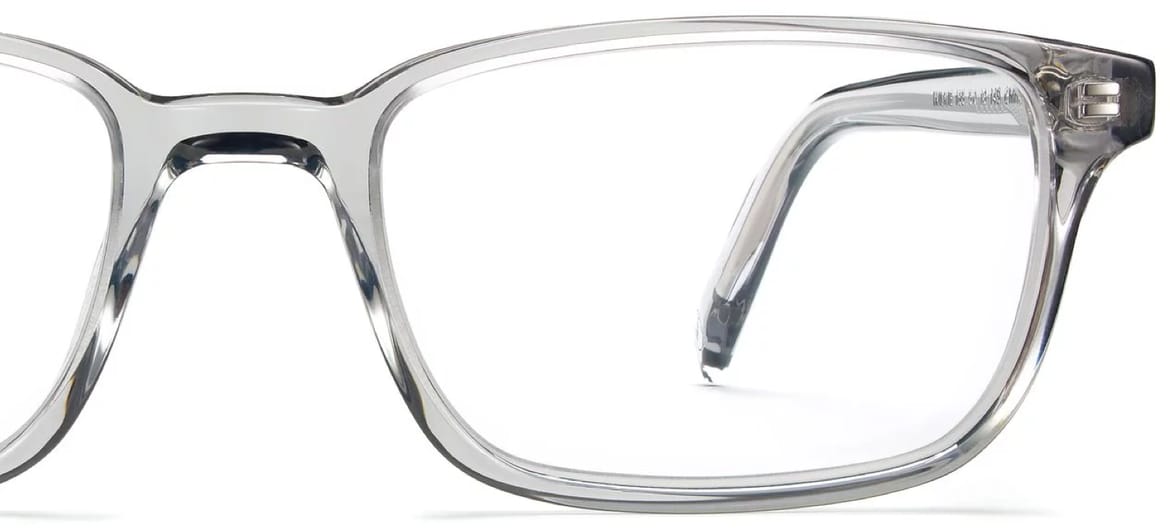 Scratch-resistant treatment

A treatment that does just what it sounds like. (And if scratches appear, we'll replace your prescription lenses for free within six months of purchase.)

Anti-reflective coating

We apply a coating that does double duty: It eases eye strain by reducing reflections and eliminates glare from your lenses.

Superhydrophobic coating

"Hydrophobic" describes something that does not like water. Our lenses are superhydrophobic, which means they repel moisture to help prevent smudging. (Because smudges are the worst.)

UV protection

Our lenses block 100% of UVA and UVB rays. (Protect those peepers.)
Prescription types
We've got options to meet a variety of vision needs
Single-vision
These lenses correct one field of vision—near, intermediate, or distance. This option is what most people choose, and it's included in the price of our frames, starting at $95.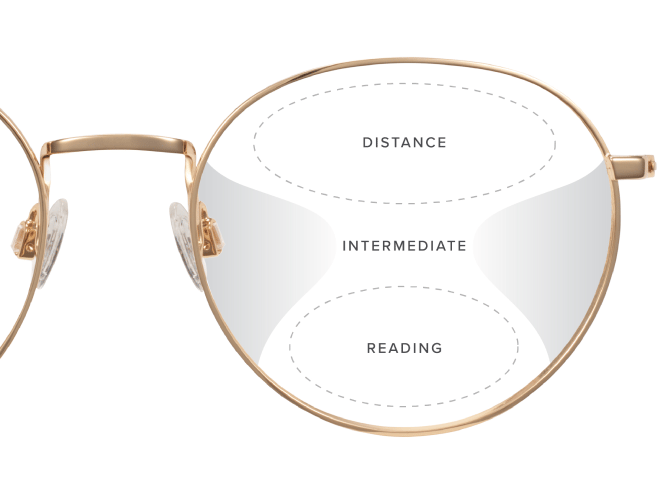 Progressives
Our digital free-form progressive lenses provide seamless correction for reading, distance, and everything in between (so you don't need to switch between multiple pairs). If there's an "ADD" value on your prescription, progressives may be right for you. Unlike bifocals or trifocals, progressives don't include a visible line between each power. Ours start at $295.

Learn more >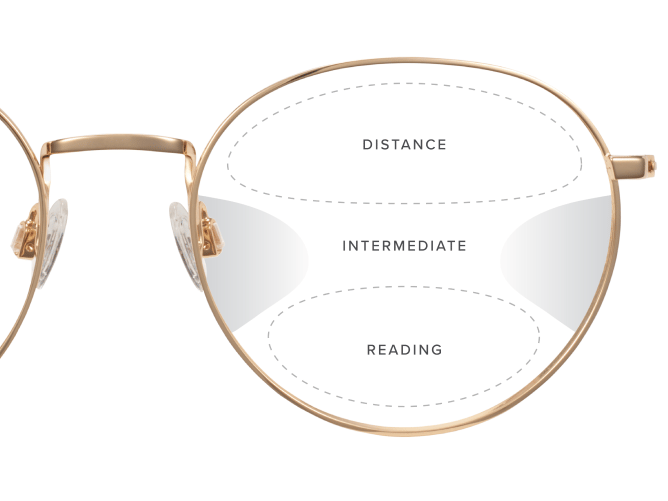 Precision progressives
If you're looking for superior visual quality, with added comfort, then these premium progressive lenses are a smart upgrade. Each pair is specially made using additional measurements​​ to optimize your vision, reduce peripheral distortion, and provide a wider field of view. They start at $395.

Learn more >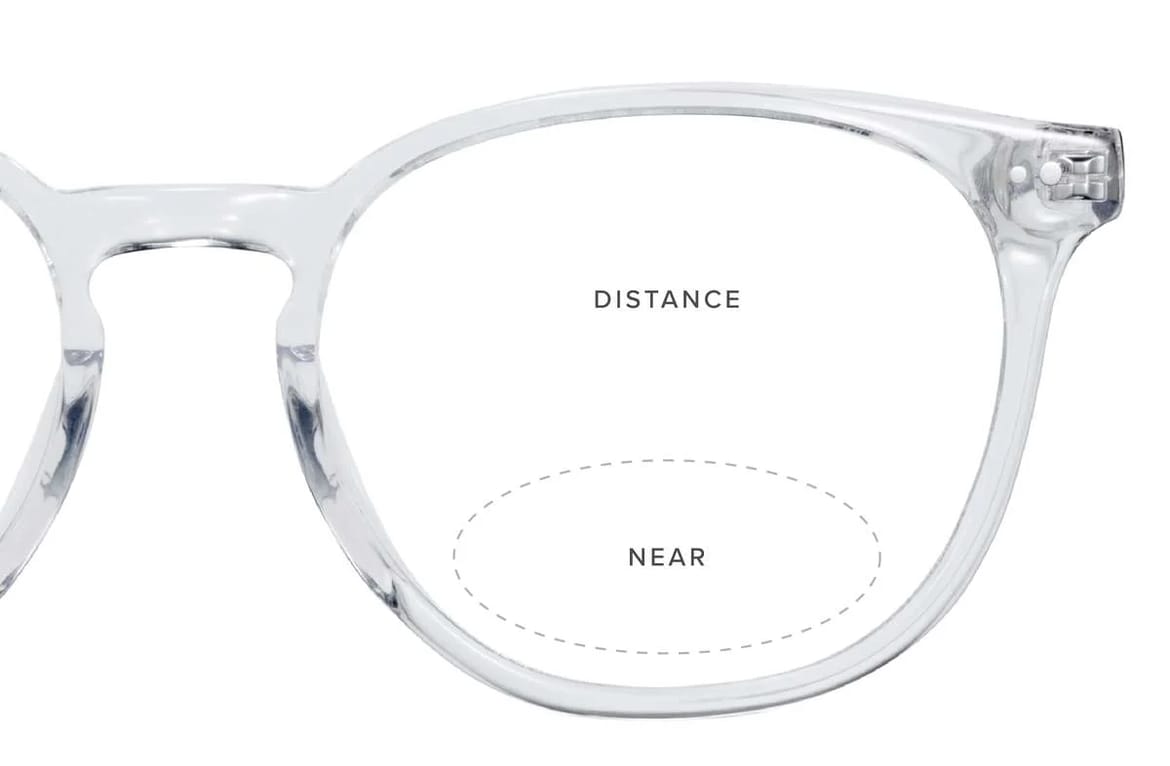 Anti-fatigue
An anti-fatigue lens includes a single-vision prescription and a boost at the bottom. This lens design may reduce eye strain from spending time in front of screens and looking at items up close for long periods of time.

Learn more >
Readers
These lenses offer simple magnification (up to +2.75) for, well, reading—no prescription necessary. Reading lenses are included in the price of our frames.


Non-prescription
Get all the style and protection of our optical lenses, minus the vision correction. Non-prescription lenses come with our frames at no added cost.
LENS TYPES
Add blue-light-filtering or light-responsive qualities
Classic
Our most popular lens type is packed with all of our key benefits—scratch-resistant, anti-reflective, and superhydrophobic treatments, plus UV protection—and is included in the price of our eyeglasses.


Blue-light-filtering (Fan favorite)
Blue light is a subset of light emitted by the sun, as well as by computer, phone, and other electronic screens. These lenses filter a higher percentage of blue light than our classic option and cost an additional $50.

Learn more >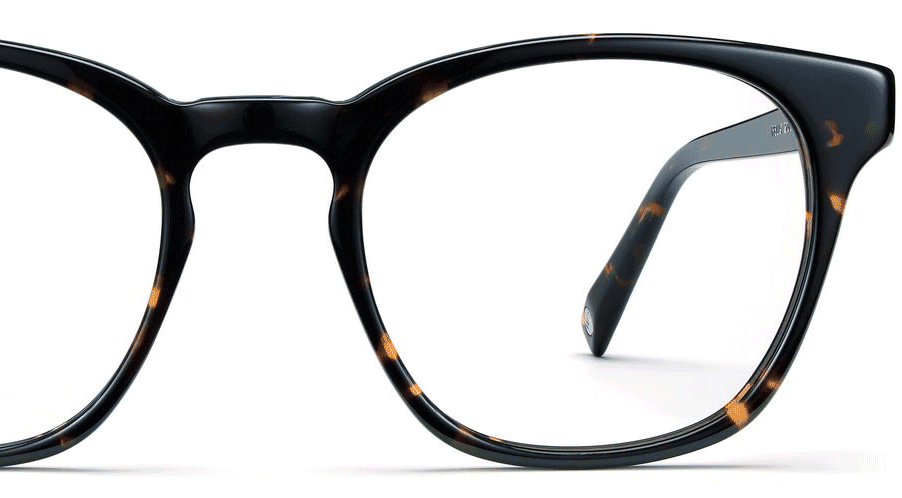 Light-responsive (Color options available)
These lenses transition from fully clear to a darker tint (choose from grey, brown, or green) when exposed to UV rays, preventing eye strain and reducing glare. They also protect your eyes from 100% of UVA and UVB rays and filter more blue light from the sun and screens than our classic lenses. This option costs an additional $100.

Learn more >
lens materials
Polycarbonate and high-index choices for a range of prescriptions
Polycarbonate
Our most popular option, these lightweight, impact-resistant lenses come standard for all optical orders and are included in the price of our eyeglasses.


1.67 high-index
Recommended for anyone with a strong prescription (+/-4.0 or higher total power), 1.67 high-index lenses are up to 20% thinner than polycarbonate lenses. These cost an additional $50.


1.74 high-index
These lenses, recommended for those with especially strong prescriptions (-8.0 or higher total power), are up to 10% thinner than 1.67 high-index lenses. These cost an additional $150. (Unsure if these lenses are for you? No sweat. We'll review your order first and reach out if we think they'd make a good fit.)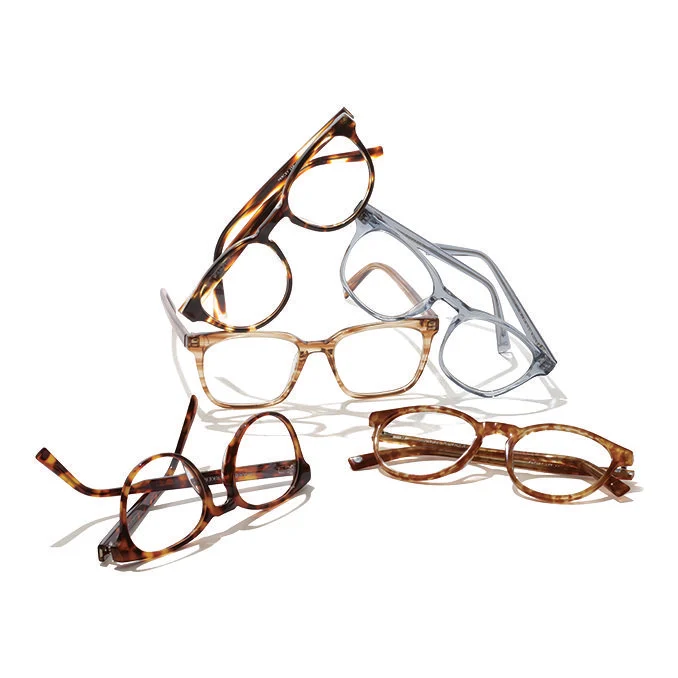 Ready to get started?
Start browsing all eyeglasses frames, then select your lenses.