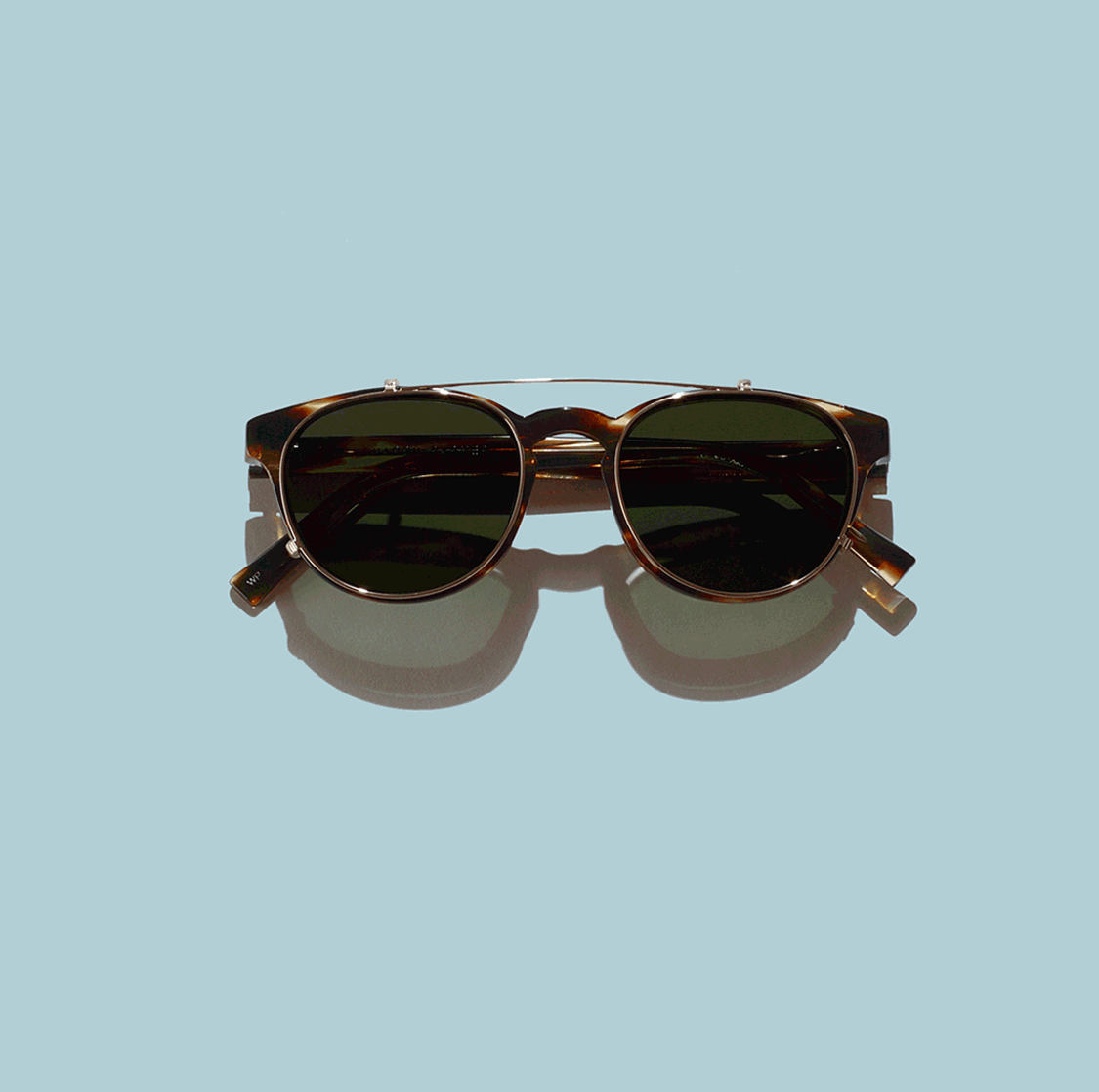 INTRODUCING CLIP-ONS
Transform your frames in a snap
Turn your eyeglasses into sunglasses with a quick clip. These portable polarized sun lenses easily attach to some of our bestselling optical frames—and block 100% of UVA and UVB rays.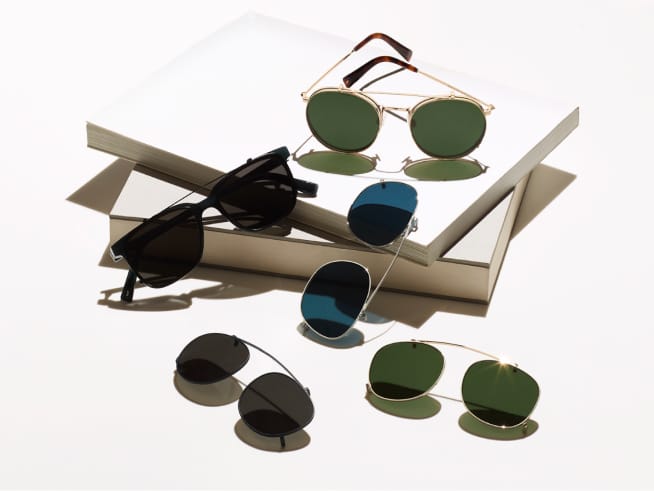 Meet our lineup of Clip-Ons
Each Clip-On perfectly pairs with its corresponding frame shape—and is available in a variety of colors.
Need to get the glasses first?
Shop the optical frames that are compatible with our Clip-Ons below.

Convenience

Each pair quickly snaps on—and comes in an easy-to-transport pouch.


Affordability

Get eyeglasses and sunglasses for a little more than the price of one.

Durability

Clip-Ons are crafted from lightweight yet sturdy stainless steel.


Style

Add a layer of sun protection without compromising the frame's design.


UV protection

Our polarized lenses reduce glare and block 100% of UVA and UVB rays.


Versatility

No matter your prescription or lens type, Clip-Ons will fit over the right frame.