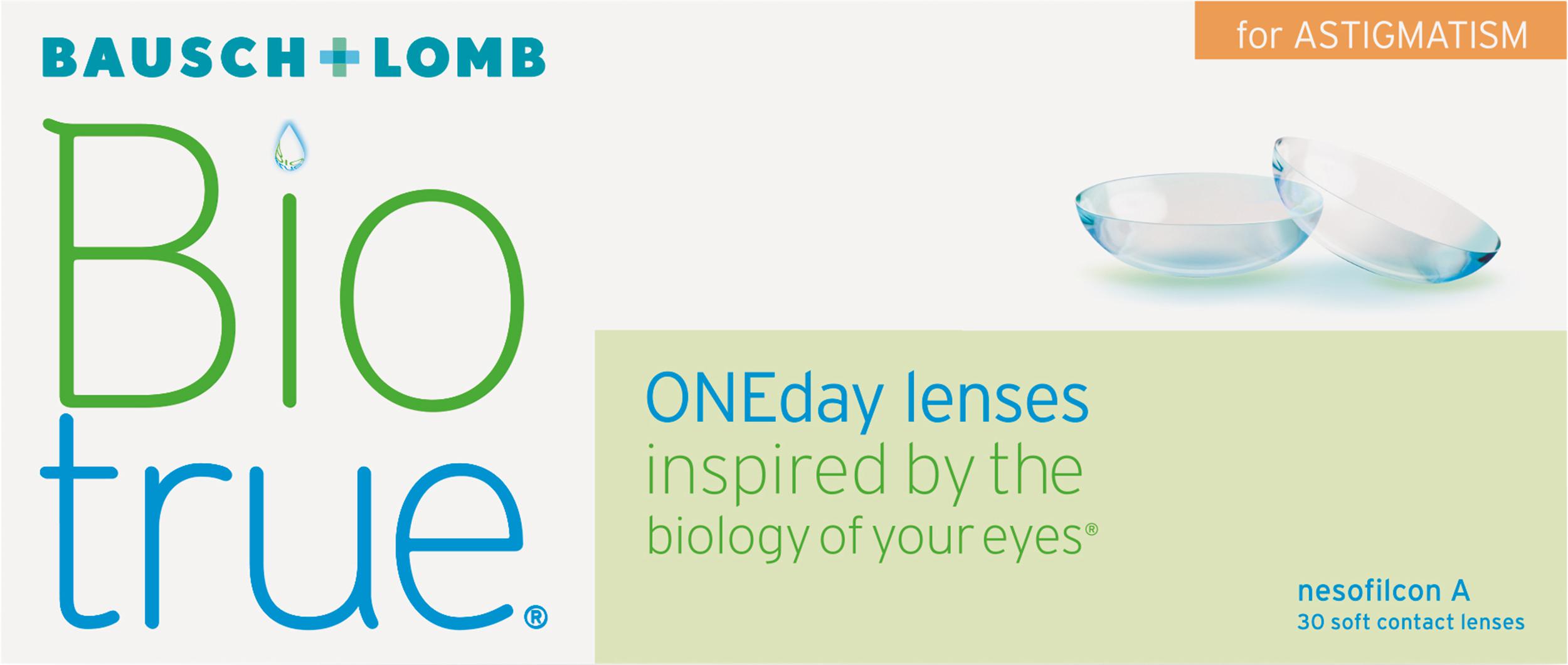 Biotrue ONEday for Astigmatism (30 pack)
$29.75 $35.00 per box of 30 daily lenses
Why buy contacts at Warby Parker?
15% off your first order of contacts

FSA, HSA, and insurance accepted

Free returns or exchanges
Description
Biotrue® ONEday for Astigmatism lenses use HyperGel material to bring moisture to your eyes. These lenses also reduce halos and glare, and their comfortable design caters to natural blink patterns.
Materials
nesofilcon A lens material

78% water content

42 Dk/t oxygen permeability