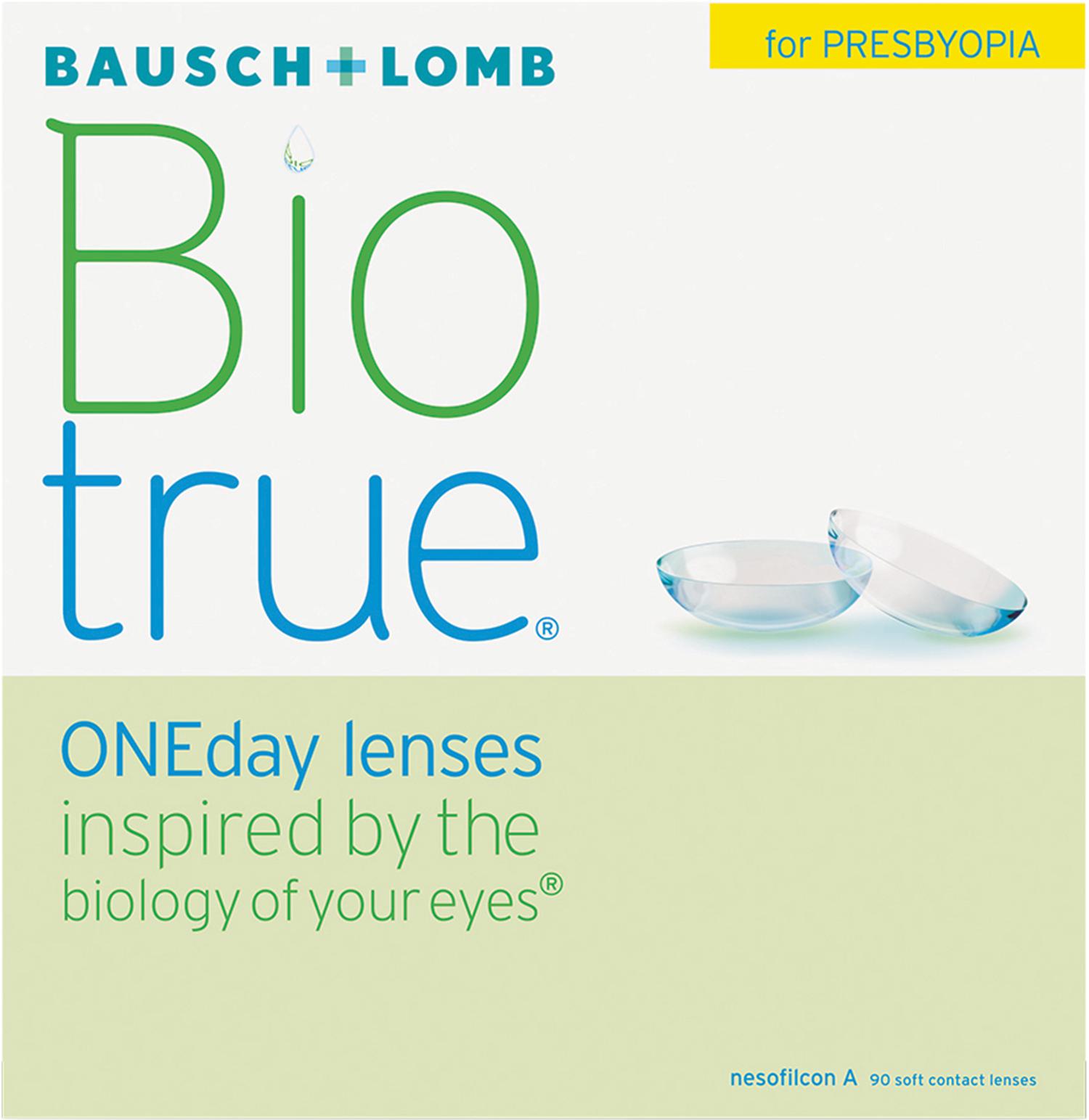 Biotrue ONEday for Presbyopia (90 pack)
$80.75 $95.00 per box of 90 daily lenses
Why buy contacts at Warby Parker?
15% off your first order of contacts

FSA, HSA, and insurance accepted

Free returns or exchanges
Description
Biotrue® ONEday for Presbyopia lenses bring clarity to your life, no matter the distance. Get a clear picture of items that are near, far, or in between, all while protecting your eyes from UV rays.
Materials
nesofilcon A lens material

78% water content

42 Dk/t oxygen permeability