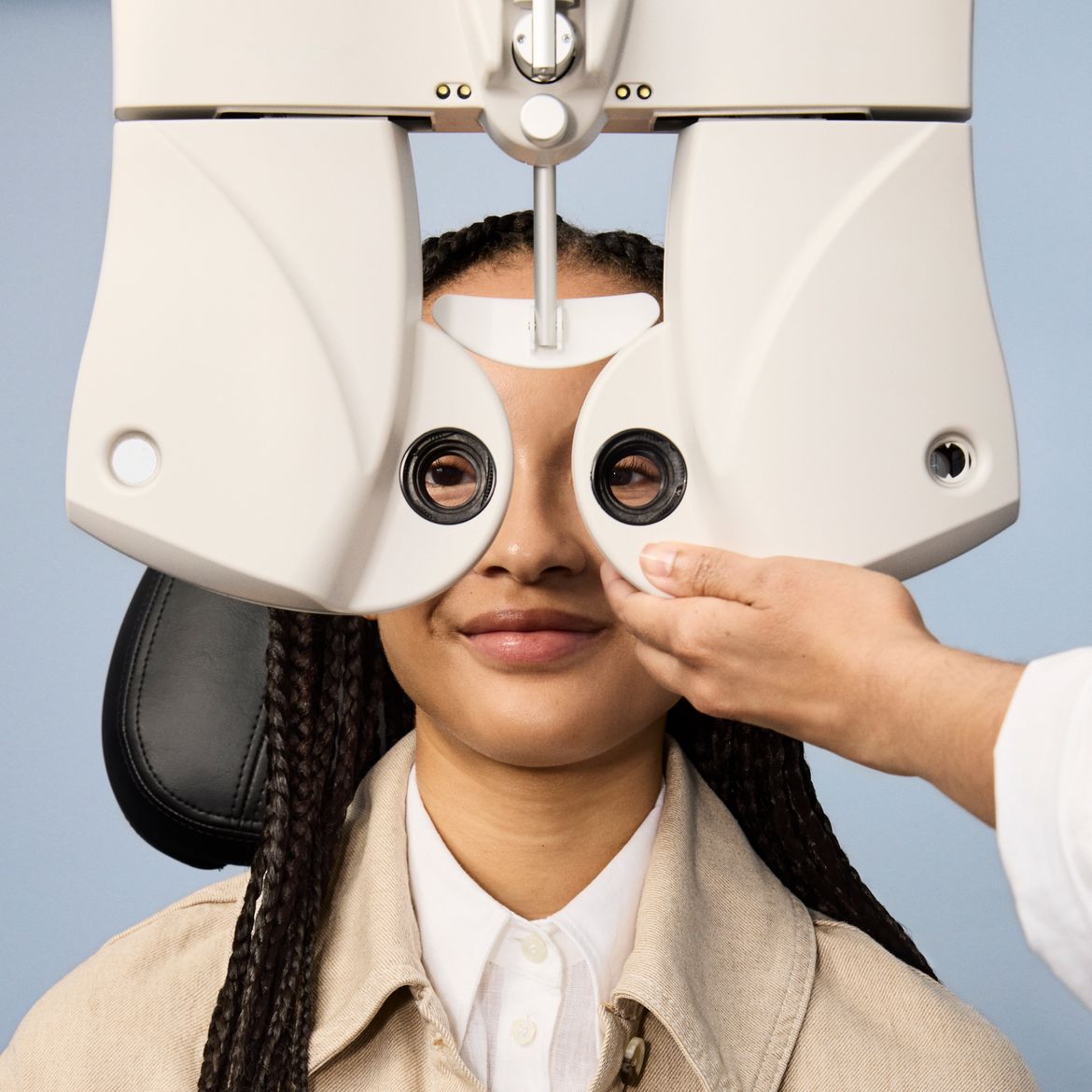 Need to get your eyes checked?
We're here to make quality, holistic vision care accessible and convenient—that's why most Warby Parker locations offer comprehensive eye exams (including an eye health check and prescriptions for glasses and contacts).
We recommend an annual exam to help evaluate your vision, examine your eye health, and screen for other health issues. Plus, it gives you an opportunity to ask an expert optometrist any eye-related questions.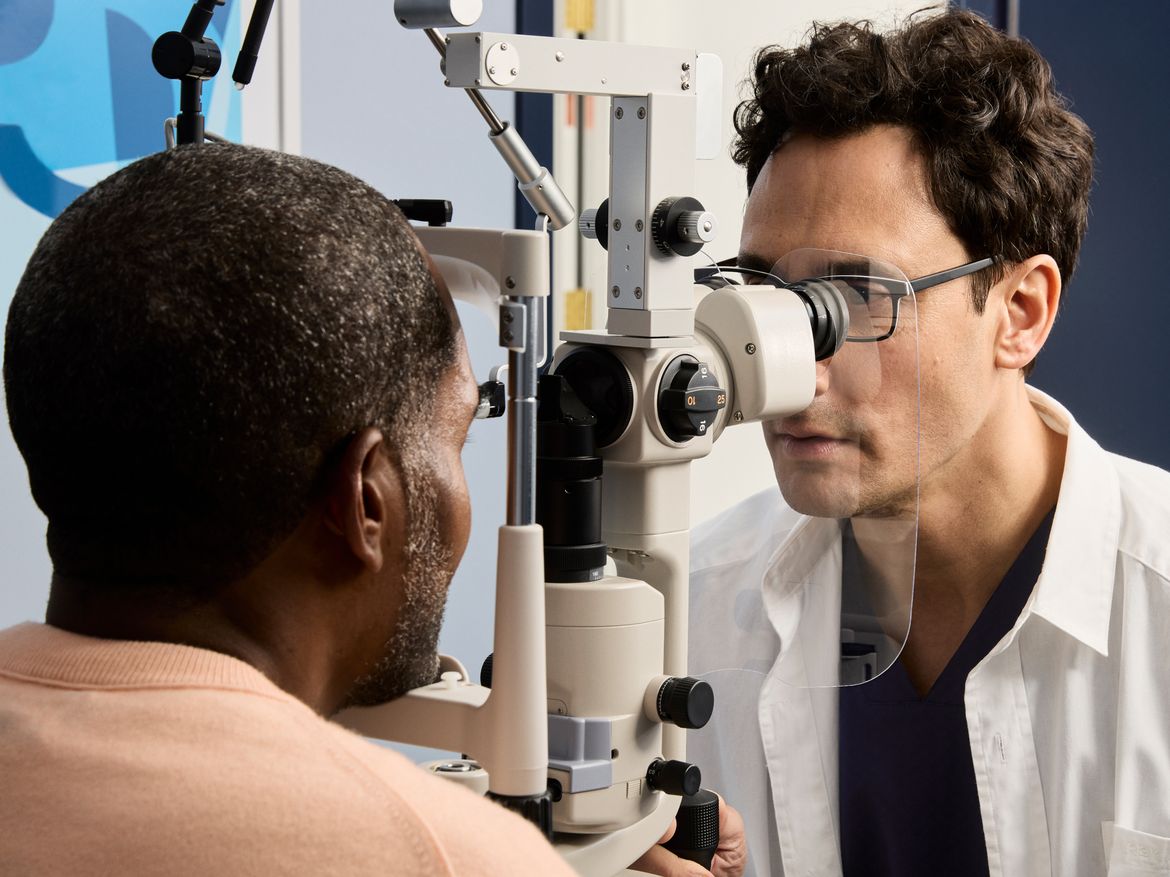 What to expect from your eye exam
Glasses prescription
Contact lens exam and prescription1
Eye health examination
Dilation (whenever necessary)
Treatment for eye diseases and disorders
Screening for other general health issues
Time to ask the doctor any eye care questions
Learn more
about the eye exam experience.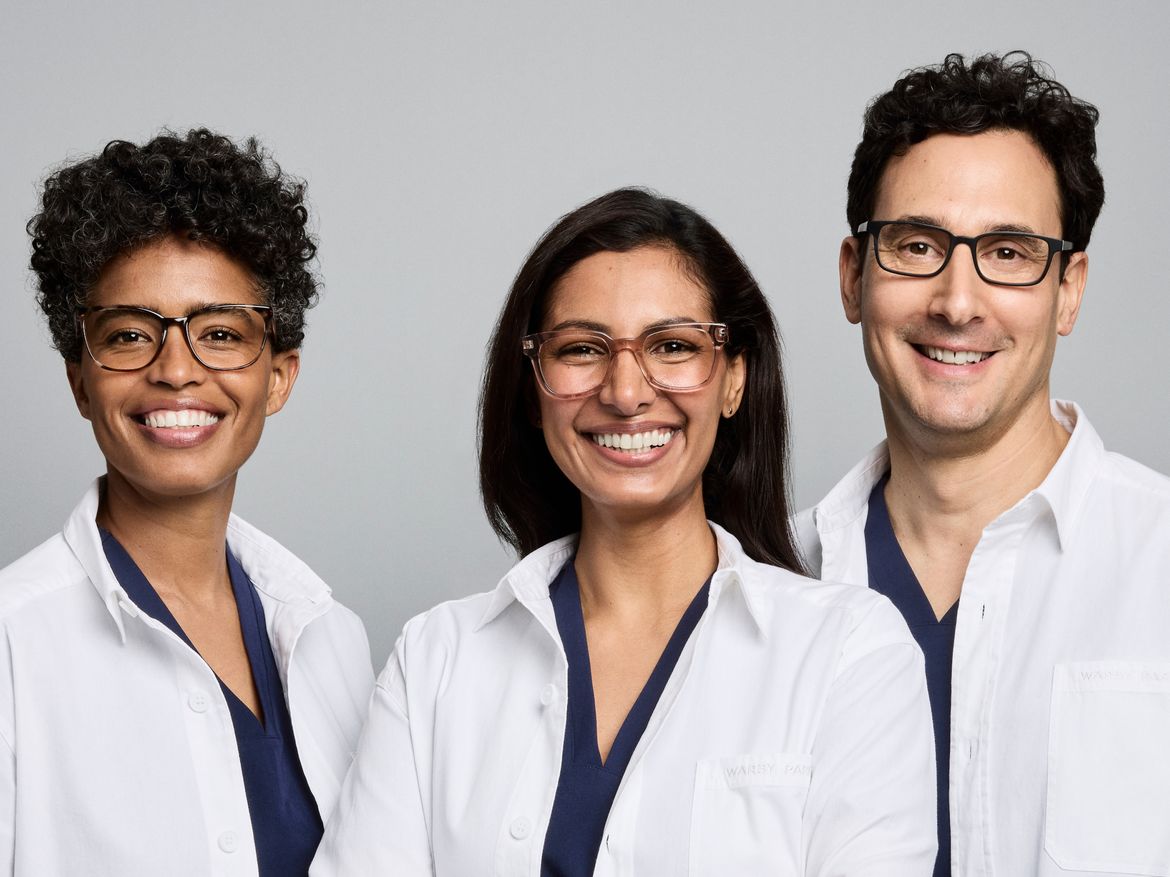 Top-notch optometrists
Our eye doctors combine best-in-class expertise with a relationship-driven, patient-first approach.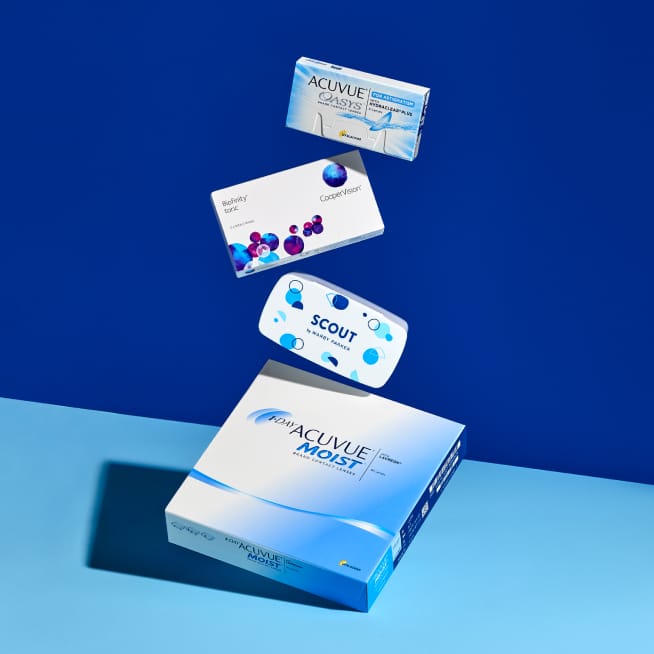 Your spot for contacts
Contact lens exams involve an additional set of tests and fittings, which can be performed alongside a comprehensive eye exam at most Warby Parker locations.¹ Our optometrists will work with you to ensure that you're matched with the contacts that work best for your eyes.

We carry dozens of top contacts brands—including our own daily lens, Scout by Warby Parker—so chances are, we have what you need. Plus, whichever brand you buy, you'll get 20% off your first order.
When it comes time to pay
Comprehensive eye exams start at $85, though prices of eye exams and other vision services may vary by location.
Insurance

You can save an average of $140 on an eye exam and prescription glasses when you use your vision insurance benefits. (This may vary by state or plan.)

Learn more >


FSA and HSA

Got a flexible spending account (FSA) or health savings account (HSA)? Very good news: You can put those dollars to use on eye exams, prescription eyewear, and contacts.

Use it up >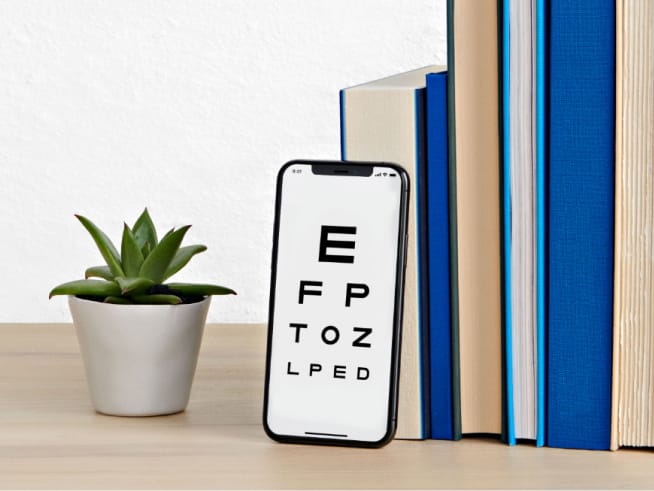 Rather renew your prescription from home?
With our Virtual Vision Test app, you can renew your current eyeglasses or contacts prescription from home—all you need is 10 minutes and an iPhone.2

1Contact lens exams for new contact wearers are only available at select locations. Contact lenses are not available at Warby Parker stores in Rhode Island.


2Virtual Vision Test is not a comprehensive eye health exam and it isn't meant to replace visits to your eye doctor. It's important to get your eye health examined periodically even if you aren't experiencing any vision problems.