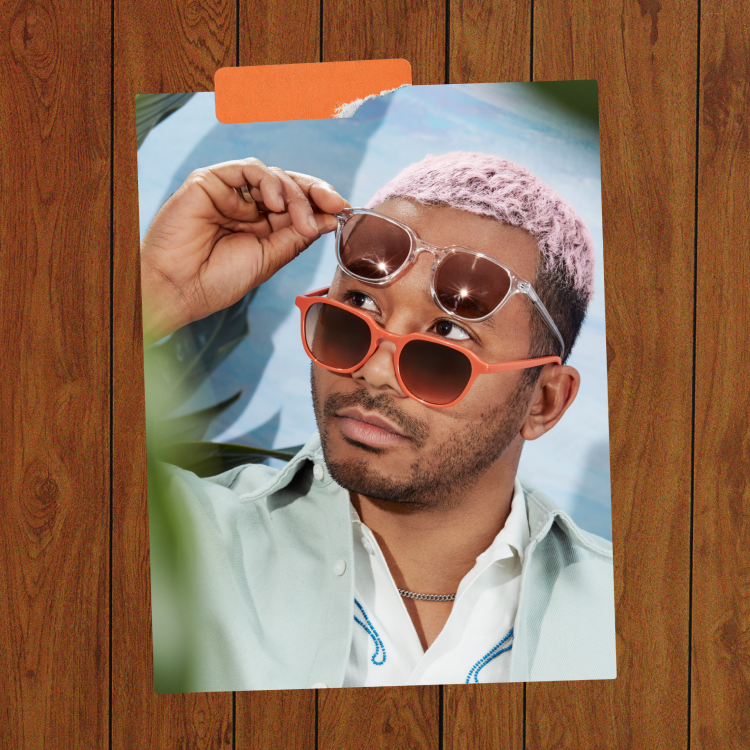 The music that Chaz Bear, a.k.a. Toro y Moi, makes is undeniably upbeat, expressive, and catchy—three distinct traits that can also be found in his personal style (and just about everything he does). For this collaboration, we called on those signature qualities to make a limited-edition pair of sunglasses.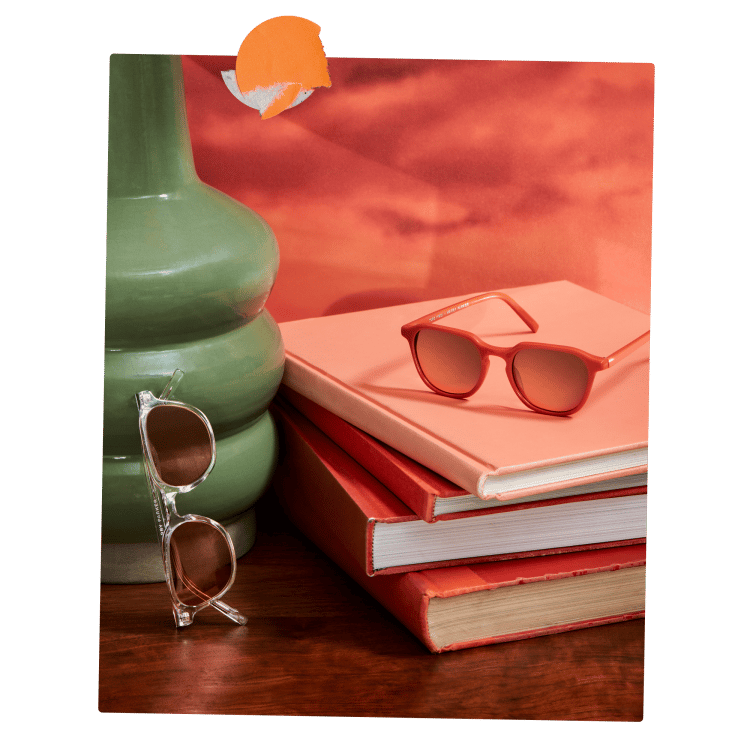 Meet Mahal
Inspired by his newest album—also named "Mahal"—these frames are laid-back yet vibrant, eclectic yet approachable. (Fun fact: "Mahal," which means both "love" and "expensive" in Tagalog, is an homage to Bear's Filipino American roots.)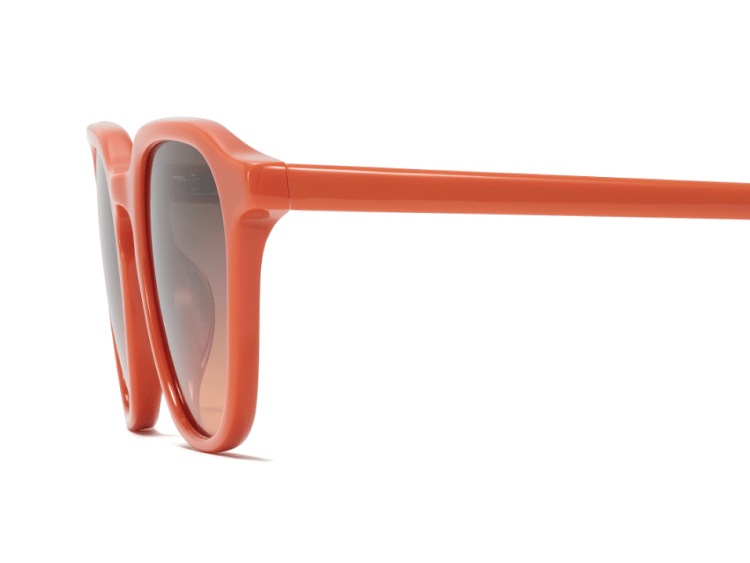 The color of summer? We're calling it—Papaya.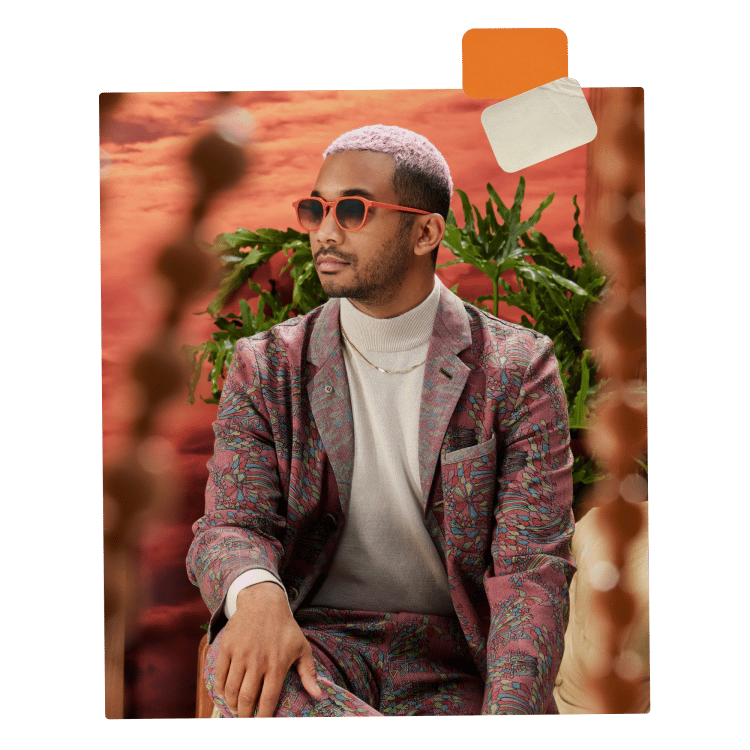 Mahal
Chaz wearing Mahal in Crystal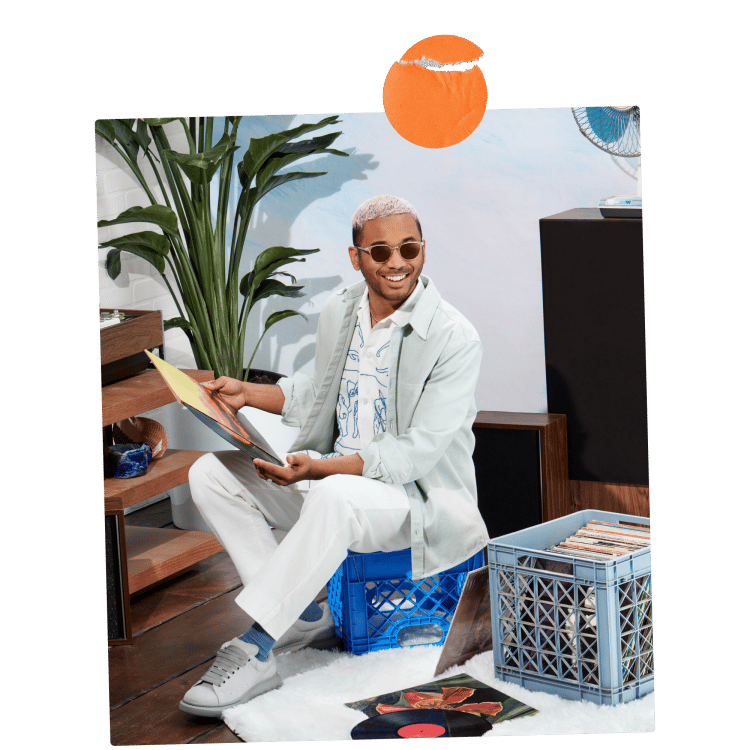 Chaz wearing Mahal in Crystal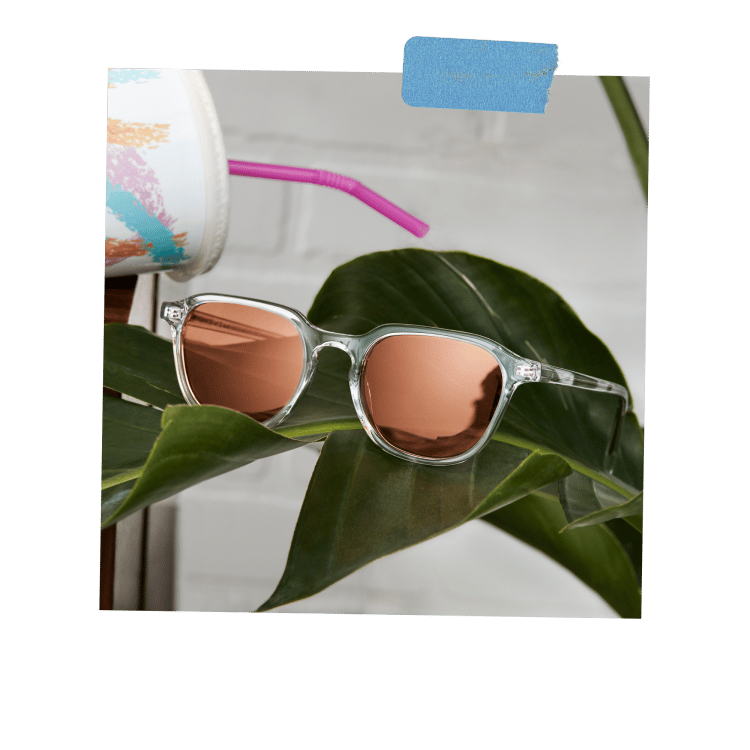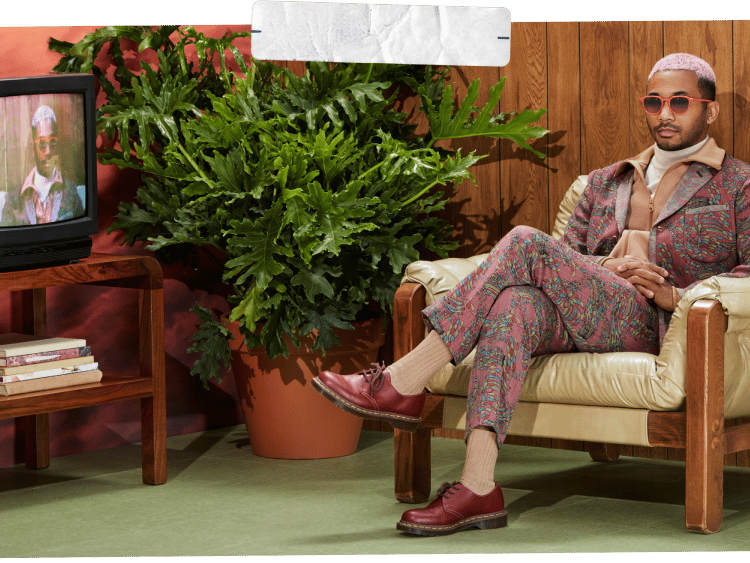 Chaz (both in the chair and on TV) wearing Mahal in Papaya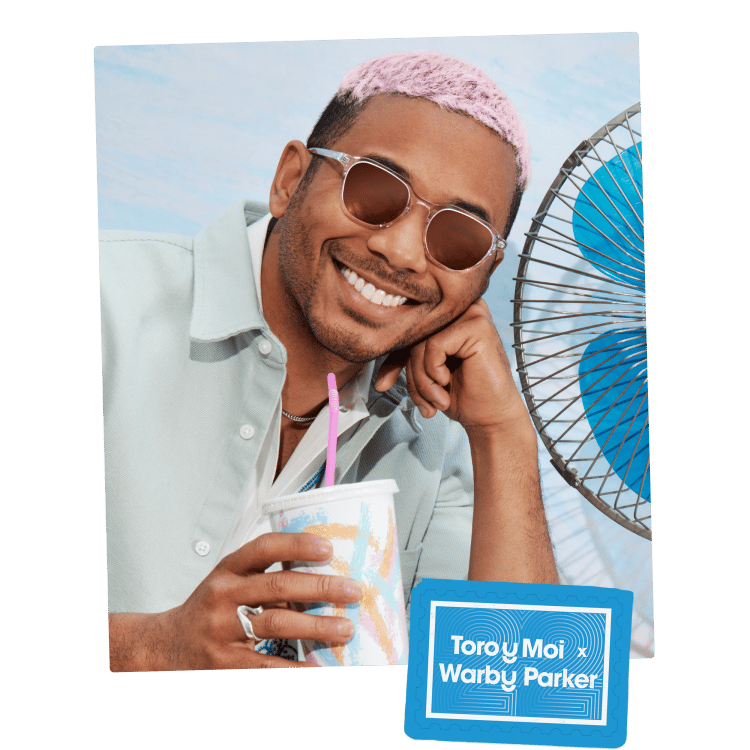 Mahal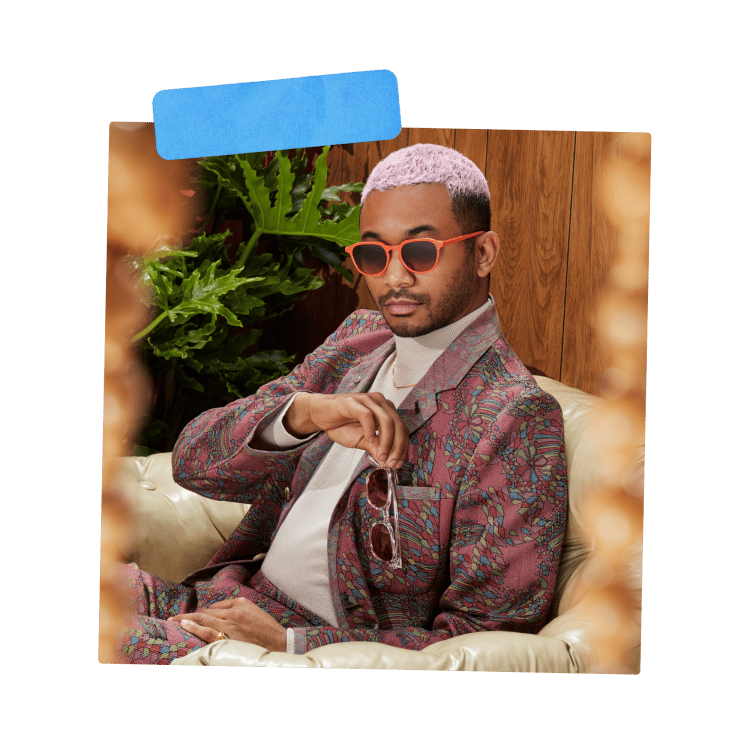 Try them on IRL
You can also find Mahal in a handful of our New York and California stores.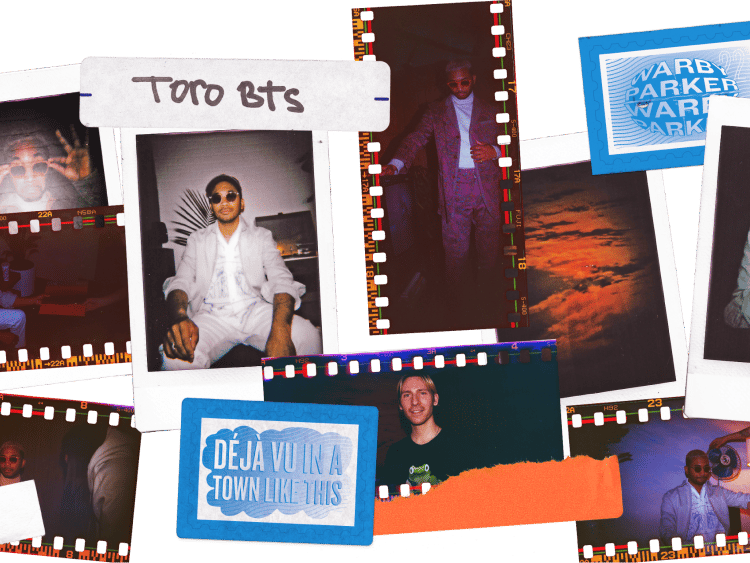 A behind-the-scenes look
To help capture Bear's love of nostalgic objects and retro color palettes, we partnered with New York-based photographer David Brandon Geeting, whose colorful, collaged style perfectly aligned with the world of Toro y Moi.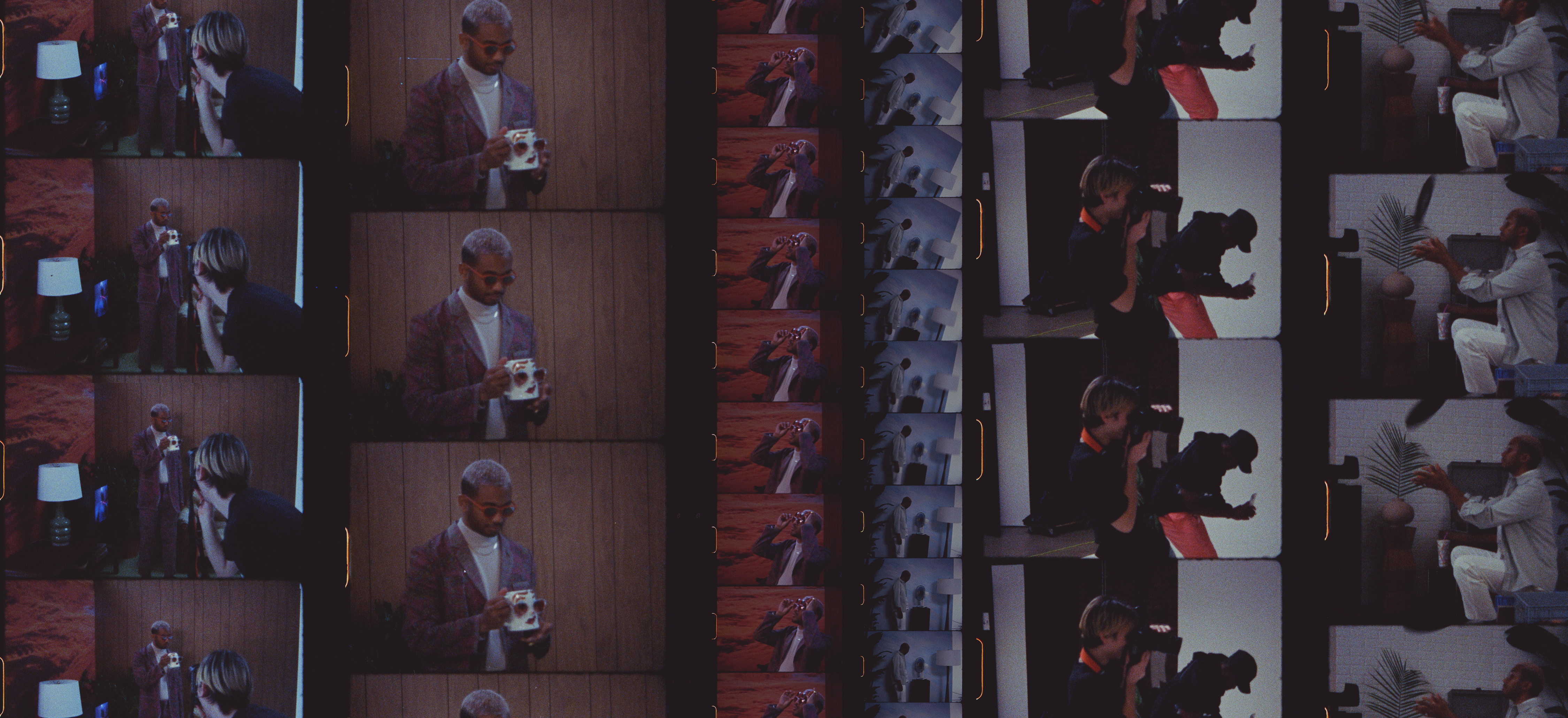 For every pair of glasses or sunglasses purchased, a pair of glasses is distributed to someone in need.