Shaw
1924 8th Street NW
Washington, DC 20001
202.618.5606
Heads up: Our entrance is on the corner of 9th Street and U Street! We currently have limited availability for eye exams at this store. To book an appointment, give us a call at the number above.
---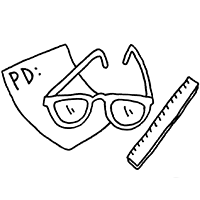 Measurements and adjustments
We can take any optical measurements needed to complete your order, and if your frames don't fit perfectly on arrival, an optician is available for adjustments.
Returns and exchanges
We have a 30-day, no-questions-asked policy for returning and exchanging our eyewear. Whether you purchased online or in-store, we can help you out.
About Shaw
---
Tucked away in The Shay, this store features checkered terrazzo floors, independent books, artwork by Maira Kalman, and a photo booth for good measure.
Shop our frames
Other nearby locations
---
See all locations