Got your eyes on a new job?
Great! We're always looking for friendly, talented folks to join our team. Look for a position below that best fits your experience.
---
---
All jobs
Fun fact: Our headquarters is located in New York City, but we have a sparkling new office in Nashville, Tennessee.
Analytics and Data Science
---
---
Engineering and Technology
---
Eyewear Design and Product Development
---
Finance, Legal, and Talent (HR)
---
---
Marketing, Brand Management, and Brand Design
---
Merchandising and Planning
---
Operations and Supply Chain
---
Product Management and E-commerce
---
Retail (Corporate)
---
---
Strategy and Consumer Insights
---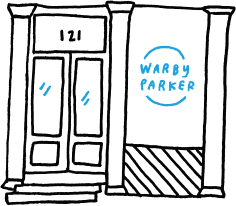 Retail store positions
We have retail stores across the US (and Canada!)
Check our openings